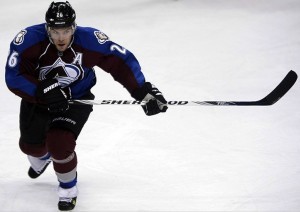 The lockout-shortened, 48-game NHL schedule is expected to be released shortly after the new collective bargaining agreement is officially ratified, and reports suggest that the Colorado Avalanche will start the season against a division foe.
According to reports from Michael Russo of the Star Tribune, the Avs could open the schedule with a home-and-home series against the Minnesota Wild, with the first game taking place on Jan. 19.
Conflicting reports are out as to whether or not the first game will be in held at the Pepsi Center or at the Xcel Energy Center in Minnesota.
The owners are expected to vote to ratify the new CBA Wednesday, with the players vote coming on Saturday.
Official schedules for each team will not be released until both the owners and players pass the ratification process.
In the shortened schedule, the Avalanche will only play teams in the Western Conference.
Last season the Avs finished seven points ahead of Minnesota, although they split the season series going 3-3.
---
For more Avalanche news, CLICK HERE