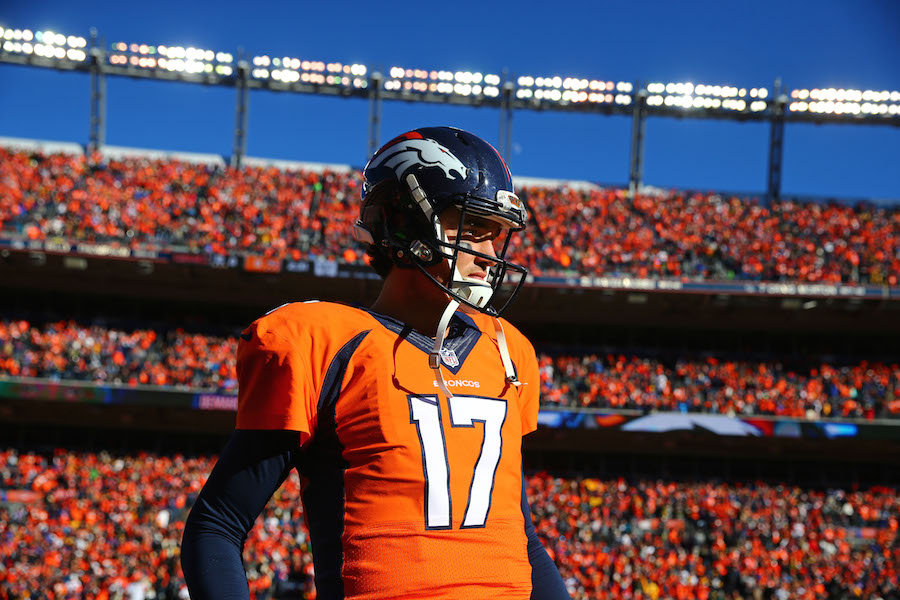 If you would've asked around town in 2015 whether Brock Osweiler would play quarterback for the Denver Broncos in 2017, the answer would've been an overwhelming yes.
When the Broncos selected Osweiler in the second round of the 2012 NFL Draft, they landed themselves a young backup quarterback behind one of the league's all-time greats. When Peyton Manning missed a large portion of the 2015 season, Osweiler stepped in and went 5-2 as the Broncos' starter and helped lead them to a No. 1 seed in the AFC playoffs.
After the Broncos won Super Bowl 50 and Manning called it a career, it seemed as if the transition into the Osweiler era was going to be an easy one. On the heels of a Super Bowl victory, Osweiler had the team and the talent to make a run at another one in 2016. All he had to do was agree to a new deal and everyone would be on their way.
Then the Houston Texans came into the picture. Osweiler headed for the Lone Star State and went 8-6 as their starting quarterback in 2016. The winning record masked an inconsistent season, though. His 15 touchdowns to 16 interceptions were the second-worst among quarterbacks with at least 200 pass attempts.
Unwilling to gamble with Osweiler again, the Texans traded him to Cleveland in March. The Browns made the decision to go with DeShone Kizer instead, and Osweiler was released on Saturday.
Who just so happened to need a quarterback at that same time? The Denver Broncos.
Osweiler agreed to a one-year deal with the Broncos on Saturday and just like that Osweiler is a quarterback for the Broncos in 2017.
The only difference is he's not the quarterback. That's Trevor Siemian's job, the guy who was one spot behind Osweiler on the depth chart back in 2015. But when Osweiler, who played for Offensive Coordinator Mike McCoy during their previous stints with the Broncos, became available, it just seemed the option that made the most sense according to Elway.
"Our hope is – Trevor is our starter,' President of Football Operations and General Manager John Elway said. "We want him to be that starter. We have confidence in that, and feel like if something were to happen that Brock has the experience. We've got some people around him that will be able to help. He fits the system."
It's easy to believe that Osweiler's decision to leave may have rubbed Elway the wrong way, but he disagrees.
"No, that's not true," Elway said on Saturday. "When Brock made that decision, he made the best decision that he thought was best for him. It's just kind of funny how these things worked out with our situation and Brock being available – funny how everything aligned."
Osweiler has been on one of the wildest football rollercoasters someone could be on in an 18-month span, Elway is well aware of that.
"I'm sure with everything he went through in Houston and then going to Cleveland, I'm sure he's going to need a little football rehab," Elway said. "We know that. We'll welcome him with open arms and give him some love."
So, here we are in 2017 and Osweiler is once again a quarterback for the Denver Broncos. Everyone who thought Osweiler would still be a Bronco was correct – sort of. Only it's a little bit tougher to believe in 2017 than it was in 2015.