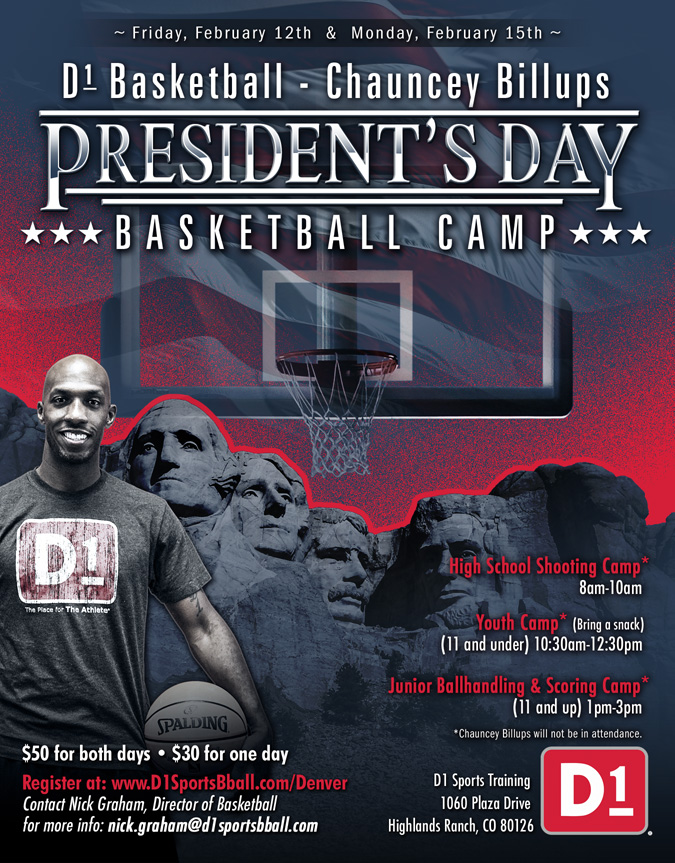 Aurora (CO) – Cherokee Trail fed off of the packed house to get off to a fast 6 – 0 start. Stat stuffing senior forward David Thornton scored the first 5 points of the game for Cherokee Trail. During the first quarter, Cherokee Trail made a living in the paint led by Thornton who finished with 7 first quarter points. Cherokee Trail controlled the first quarter with aggressive man to man defense. On offense, C.T attacked hard in transition coupled with an effective zone offense to counter the Eaglecrest half court trap. At the conclusion of the first quarter, Cherokee Trail led 14 – 8.
Eaglecrest was not able to disrupt Cherokee Trail with their half court press because Cherokee Trail point guard Jaziec Lottie is an excellent ball handler, penetrator, and passer. Along with Lottie's skill set Cherokee Trail has the best high post player in the state in David Thronton. On the defensive end Lottie did a great job guarding Eaglecrest's top scorer Colbey Ross holding him scoreless in the first quarter.
Eaglecrest scored the first basket of the second quarter and Cherokee Trail responded with Lottie quickly dismantling the press and dumping the ball off to Thornton for his second and 1 finish of the game. Thornton made a living in the paint in the second quarter finishing with 8 points in the second, all of which came inside. Despite Thornton's dominance, Eaglecrest was able to stay in the game in spite of Ross only scoring two first half points. Six Eaglecrest players scored in the second quarter and at the end of the quarter the score was tied at 22.
Colbey Ross came out and asserted himself to begin the second half. He was responsible for Eaglecrest's first four points of the quarter. He came off of a pin down screen for a one dribble pull up jump shot. He followed that with a hard drive into the heart of the defense, and then dumped the ball to a teammate for an easy basket.  Cherokee Trail dominated the offensive glass in the third but could not capitalize from the free throw line. Eaglecrest made a defensive adjustment from their aggressive half court pressure zone to a conservative zone which conceded jump shots and ball reversals. The adjustment eliminated driving gaps for Lottie and minimized space for Thornton. Junior Ikenna Ozor of Eaglecrest contributed 6 points in the third to allow Eaglecrest to take the lead into the fourth quarter at 39 – 34.
Eaglecrest maintained a 6 point lead midway through the fourth quarter until junior guard KJ Sapp of Cherokee Trail drained a corner three to pull CT to within 3 points at 43 – 46. After a series of stops both ways, Lottie broke the scoring drought with a pull up jumper to pull CT to within one point with 3 minutes left. Eaglecrest responded with a put back from junior post player Joshua Walton. Walton only had 7 points, but his 7 points were extremely timely in the second half.
CT had a chance to tie or take the lead with 1:23 remaining after forcing a jump ball on defense the possession arrow gave the ball back to them. After an empty possession, Eaglecrest's Colbey Ross missed the front end of a one and one. With 30 seconds left CT again had the ball trailing 49 -47. Lottie made a hard drive going right, collapsed three defenders and kicked to his back court mate Sapp for a wide open corner three pointer. Sapp was long on his attempt and Eaglecrest was able to ice the game at the free throw line. The final was 55 – 51. Cherokee Trail dropped to 9 – 4 on the year while Eaglecrest remains undefeated at 13 – 0.
Tournament tough – Cherokee Trail is a lot better than their record indicates. 3 of their 4 losses have come to highly ranked opponents in #2 Eaglecrest, #9 Doherty and #1 Rangeview. Their tough schedule will have them prepared for tough tournament games in March.
Eaglecrest's others – It was an encouraging sign for Eaglecrest to win against a quality opponent without Colbey Ross having to provide the majority of the scoring. Ross was held to 2 points in the first half and finished with 12 points. Victor Garnes also had 12 points, Ozor had 9 and Walton finished with 7 points. The balanced scoring proves that Eaglecrest is capable of winning when teams gameplan to take away Ross's scoring.
Great atmosphere – Hats off to the student sections of Eaglecrest and Cherokee Trail. The gym was pac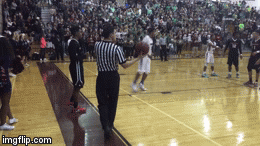 ked and the atmosphere was electric. It was a great high school game with great fans!

Elite PG matchup – The game within the game was the matchup between elite 2017 point guards Colbey Ross of Eaglecrest and Cherokee Trail's Jaziec Lottie. Both players excelled on the defensive end and kept one another in check. Ross finished with 12 points and Lottie with 9.
Thornton's monster numbers – Cherokee Trail senior David Thornton finished with 27 points. Thornton is no stranger to posting monster numbers. On the year he is averaging 20 points and 9 rebounds.
Great adjustment– John Olander's adjustment to shift to a packed in 2-3 zone completely eliminated driving lanes for Lottie. Once he made that adjustment Cherokee Trail struggled to score in the half court.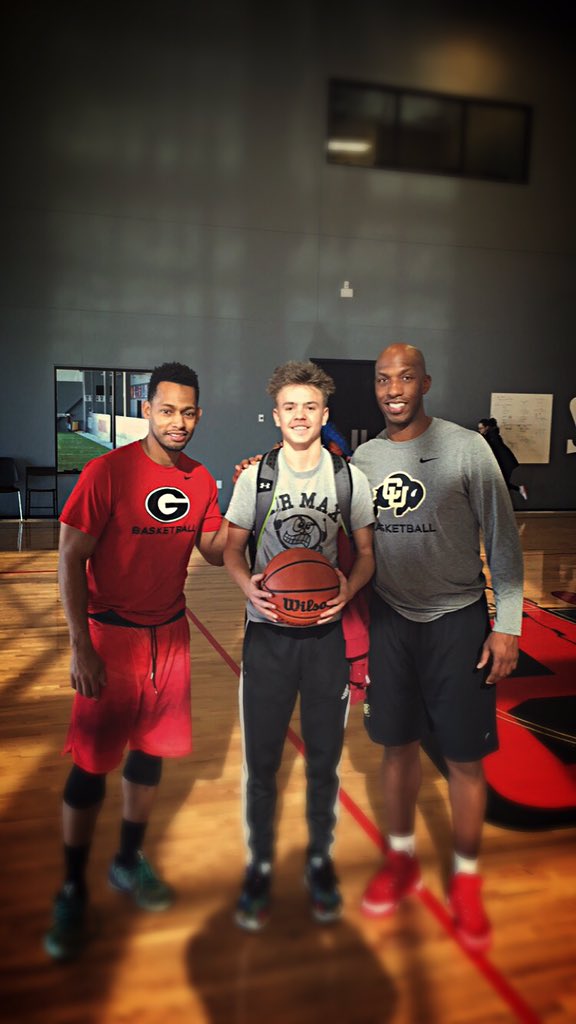 About the Blogger: 
Nick Graham is the director of basketball for Chauncey Billups D1 Basketball in Highlands Ranch. Graham, who played collegiately at Washington State University trains basketball players of all ages and skill levels including many of the states top high school and collegiate players along with NBA players as well. In addition, Nick travels the country working with some of the nations top prep players. Along with leading D1 Basketball Training nationally, he also works with Spalding and many of the top trainers in the country including Johnny "Handle Life" Stephene. Through his partnership with Spalding, Nick will travel to the 2016 NBA All Star game to provide youth players in the Toronto community with NBA All Star training along with Stephene. Also, Nick and Stephene will lead regional All American camps this summer with D1 Basketball, Spalding and NBA players Chris Paul, Chauncey Billups, Carmelo Anthony amongst others. Nick's passion is assisting Chauncey Billups in mentoring, developing and celebrating the young players and coaches along with educating and empowering parents of basketball players all over Colorado.
Follow Nick on Twitter @DreamLiveBall & on Instagram @DreamLiveBallNick  
Find out more about Chauncey Billups Basketball Training with Nick Graham @ D1sportsbball.com/Denver