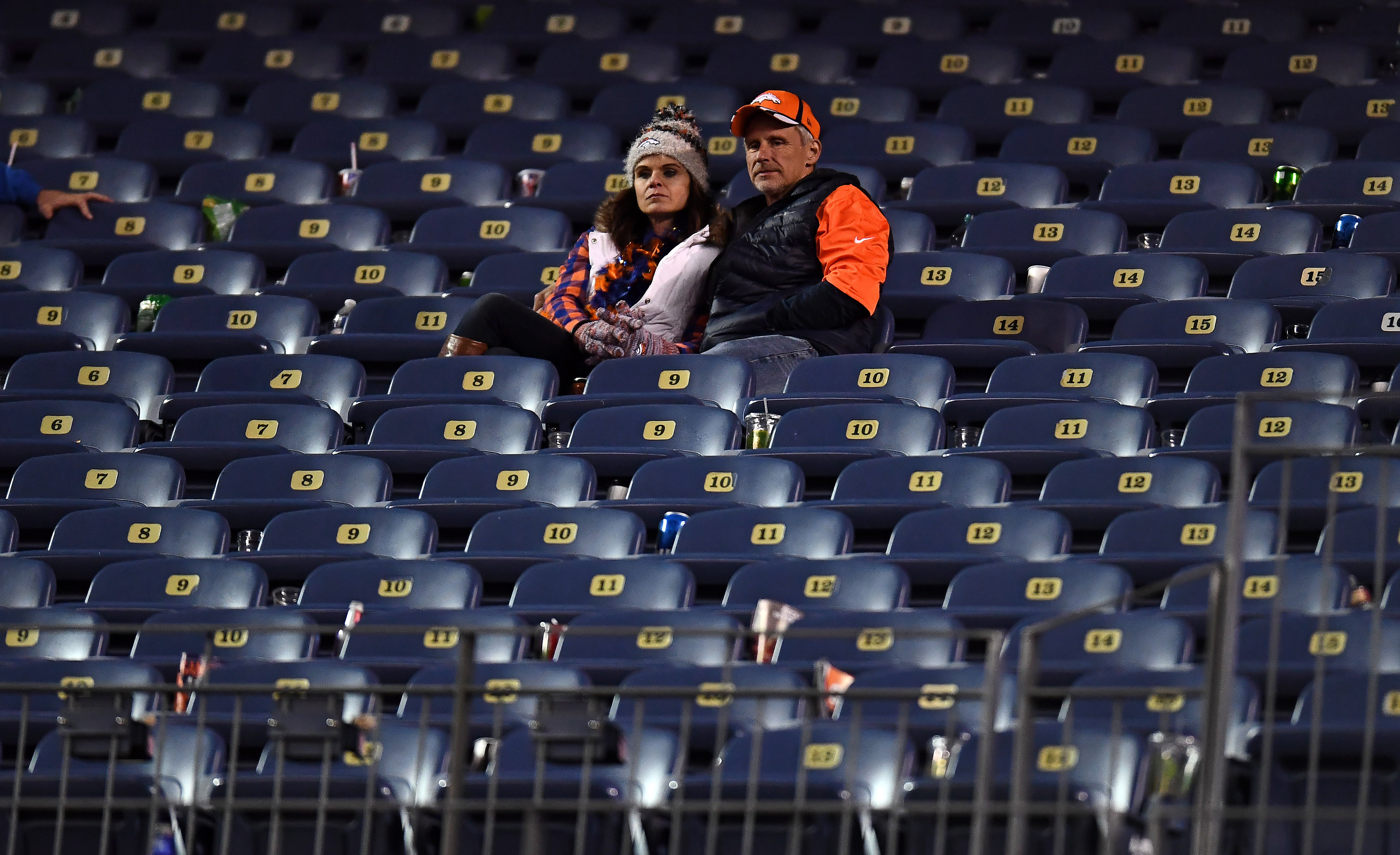 As the Houston Texans rushed onto the field Sunday, shoulders sunk in the stands and frustrated Broncos fans exited the stadium with a familiar feeling of disgust. Denver (3-6) has lost four games to division leaders by a combined total of 16 points, but now facing the potential of back-to-back losing seasons for the first time in 46 years, the Broncos faithful will not accept excuses.
It was not long ago that the organization fired John Fox after winning four-straight division titles, but that feels like a lifetime ago at this point. Denver has lost six of its last seven games, and the schedule does not favor any kind of second half turnaround.
What is really depressing is Coloradans cannot even seek solace through the college game because the local teams have been equally miserable.
The Colorado Buffaloes (5-4) are losers of four-straight games, and recently blew a 28 point lead at home. Colorado State is 2-2 in its last four games, but the Rams (3-6) have come up short in just about every big moment this season. And Air Force (3-6) defeated Navy on Oct. 6, but will have to win its final three games to qualify for a bowl game.
With such an exhausting football season, this writer is looking forward to spending more time at the Pepsi Center this winter.
*Season*
Combined: 14-22 (.389)
Broncos: 3-6
Buffs: 5-4
Rams: 3-6
Falcons: 3-6
*Last 6 weeks*
Combined: 7-17 (.292)
Falcons: 2-4
Rams: 2-4
Buffs: 2-4
Broncos: 1-5
*Last 4 weeks*
Combined: 4-12 (.250)
Broncos: 1-3
Buffs: 0-4
Rams: 2-2
Falcons: 1-3
*Last 2 weeks*
Combined: 0-8 (.000)
Broncos: 0-2
Buffs: 0-2
Rams: 0-2
Falcons: 0-2