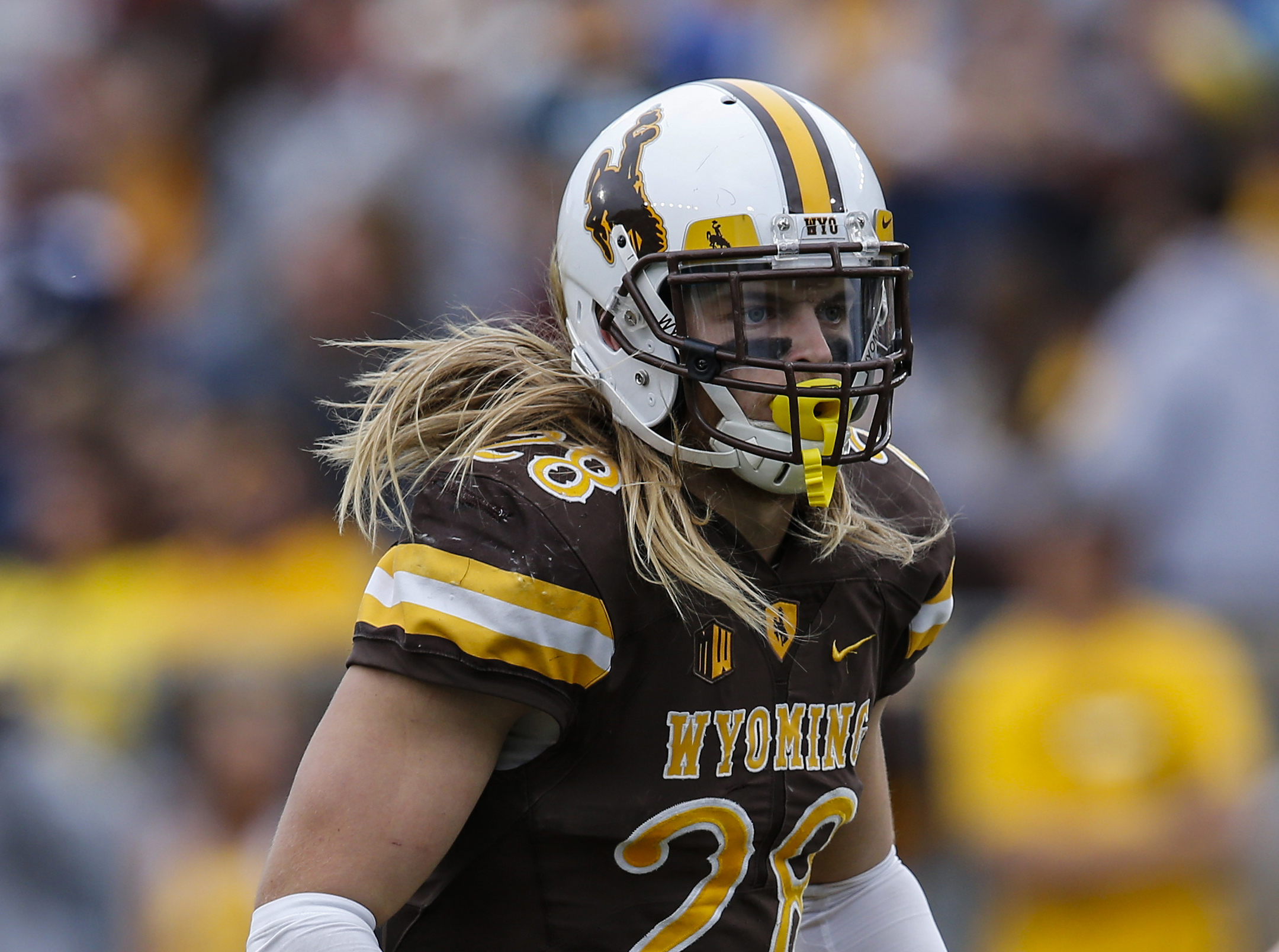 NFL Draft season is officially underway and with it comes the annual college all-star games. On Saturday, the 2019 NFL East-West Shrine Game will take place in St. Petersburg, Fla. Here are three players from each roster that Broncos fans should be on the lookout for.
East Team
Center Lamont Gaillard (Georgia)
The future of the center position remains unclear in Denver. Matt Paradis is coming off a short season for the first time in his career after breaking his fibula and is also scheduled to be a free agent. If the 28-year old commands big money on the open market, the Broncos may elect to pursue a center in the draft.
Gaillard is not considered one of the top centers in this year's draft class, but as a former defensive lineman, Gaillard's athleticism should appeal to NFL scouts. Listed at 6'2″, 308 pounds, Gaillard definitely possesses the ideal size to make it at the next level and after helping lead the Bulldogs to an SEC-leading 238.8 rushing yards per game, Gaillard could be the exact kind of player that the Broncos are looking for in the middle rounds.
2. Edge Rusher Malik Carney (North Carolina)
Considering the Broncos selected Bradley Chubb at No. 5 in 2018, the Broncos may be focusing elsewhere this spring, but Carney could be an excellent replacement for Shane Ray and/or Shaq Barrett, both of which are free agents this off season.
An all-conference selection in 2017, Carney was extremely dominant in the three seasons he started for the Tar Heels. The 6'2″, 210-pound defensive end racked up 176 total tackles, 32.5 of which went for a loss, and also reached the quarterback 17 times. In 2018, Carney led the ACC with five forced fumbles.
3. Safety Delvon Randall (Temple)
With Darian Stewart potentially having already played his final game in a Broncos uniform, it would make sense for the Broncos to pursue another defensive back, especially one that is a sure tackler like Delvon Randall.
Randall had 40 or more solo tackles and four interceptions in three consecutive seasons at Temple, but there really is not anything he doesn't do well. Randall is solid in coverage, but can also roam near the secondary like T.J. Ward used to do. In 48 career games, Randall had 14.5 tackles for loss.
West Team
QB Brett Rypien (Boise State) 
Rypien was a four-year starter at Boise State and is arguably the most experienced quarterback in the 2019 class. While Rypien is not as flashy as Kyler Murray or Dwayne Haskins, Rypien might be the best true pocket passer and has all the makings of a successful NFL QB.
Most importantly, Rypien would be a low risk pick for the Broncos because Denver would likely not have to select him in the first three rounds.  Saturday will be a good chance to see how he shapes up against some of the nation's best draft eligible prospects.
Linebacker Drew Lewis (Colorado)
Everyone loves a local story, but Lewis is a legitimate NFL talent. He has both the speed and strength necessary to succeed in the modern league and could be someone that the Broncos eye in the later rounds.
Lewis' draft hype has cooled off slightly since he recorded 94 total tackles during the 2016 season, but he still is a guy that has a ton of potential.
Safety Andrew Wingard (Wyoming)
Wingard has been proving people wrong for years. After a successful pres career at Ralston Valley High School, Wingard was not offered by Colorado or Colorado State and went on to be a superstar at Wyoming.
In four seasons, Wingard played in 51 total games for the Cowboys, recorded 454 total tackles, 10 interceptions and forced five fumbles. While there are some questions about Wingard's ability to cover elite receivers, Wingard is a phenomenal tackler and loves to play up close to the line of scrimmage.