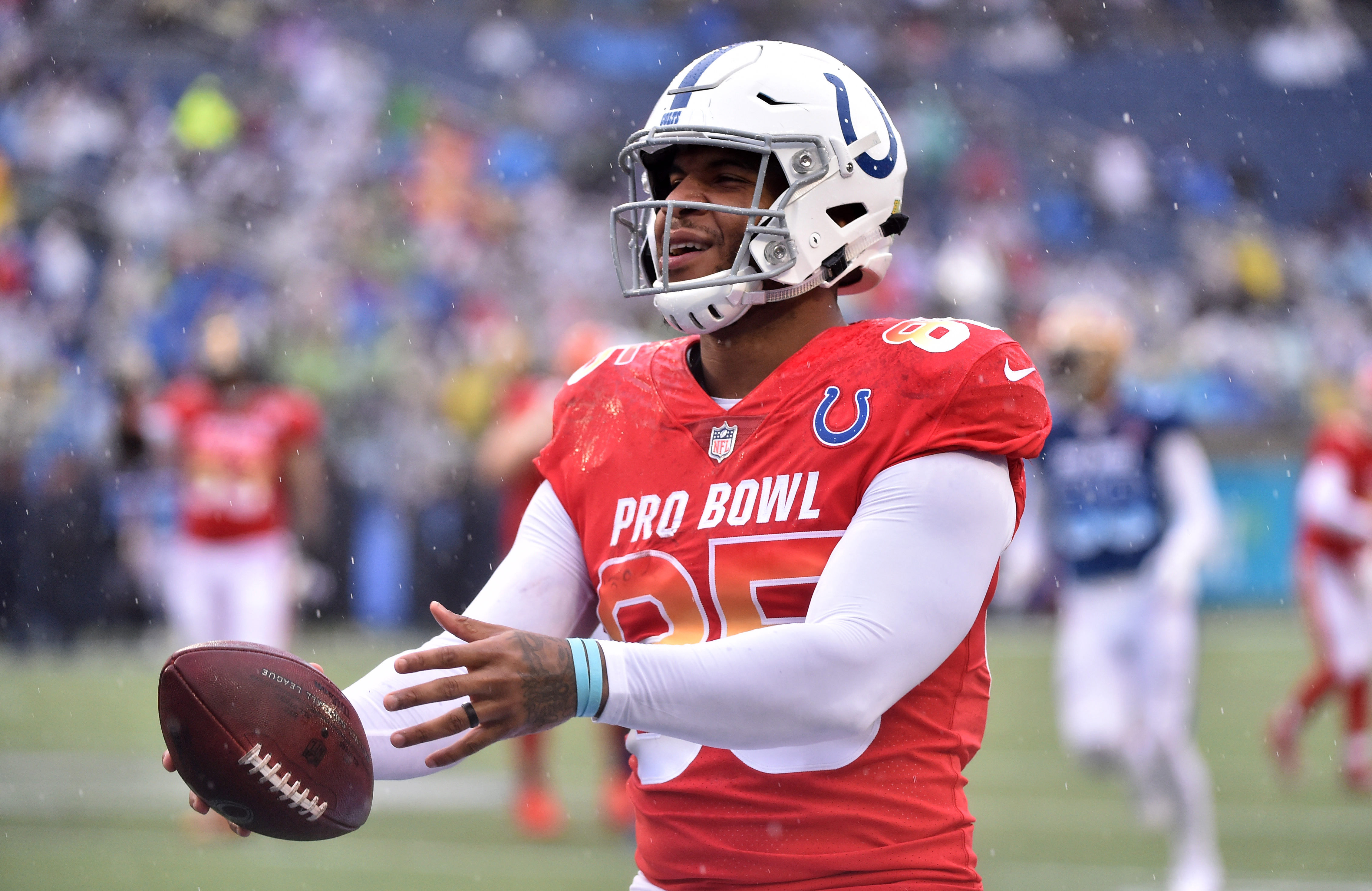 Free agency is fast approaching and with it comes a variety of imperative decisions for the Denver Broncos.
After acquiring Joe Flacco in a trade with the Baltimore Ravens, it's safe to assume Denver will not be bidding for a quarterback on the open market. The Broncos are also fairly secure at the skill positions with multiple young running backs and wide receivers.
At this point, the biggest questions remaining for the offense are what will the line look like and will a new tight end be worked into the mix? Denver has not consistently found an effective way to use a tight end in the passing offense since Julius Thomas between 2013-14. And with longevity concerns for the tight ends on the current roster, the Broncos may look to find a new target for Flacco in the passing game this spring.
Here are three targets for the Broncos in free agency:
Eric Ebron: After spending four seasons in Detroit, Ebron played a significant role in the passing game for Indianapolis in 2018. It's not guaranteed that Ebron will even hit the open market, but is he does the Broncos could be a potential suitor. Ebron, 25, has finished with 70 or more targets in each of the past four seasons, including a career-high 110 with the Colts. If the Broncos are looking for someone that poses a threat as a pass catcher, Ebron is one of the best in the league. The biggest downside of pursuing him is Ebron will likely have multiple suitors this March and could end up commanding a lucrative deal.
Tyler Eifert: When healthy, Eifert is one of the most dangerous tight ends in the NFL. At one point, Eifert was even drawing comparisons to Rob Gronkowski as the Bengals star put up huge numbers for the Bengals in 2015. Staying on the field has been a big problem for Eifert though, and that definitely should be considered. Since breaking into the league in 2013, Eifert has yet to play 16 games in a season and he has only played in six total games over the last two years. That being said, Eifert has a ton of upside and his history of injuries could drive down his asking price.
Jesse James: At 6'7″, 261 pounds, James is a mismatch nightmare for opposing defenses and an extremely valuable weapon in the red zone. In four years with the Steelers, James has proven to be both an effective run blocker and pass catcher. His familiarity with Mike Munchak's schemes could also be a benefit to the Broncos. James would not be a sexy signing, but certainly is a guy that can come in and immediately make an impact on offense.