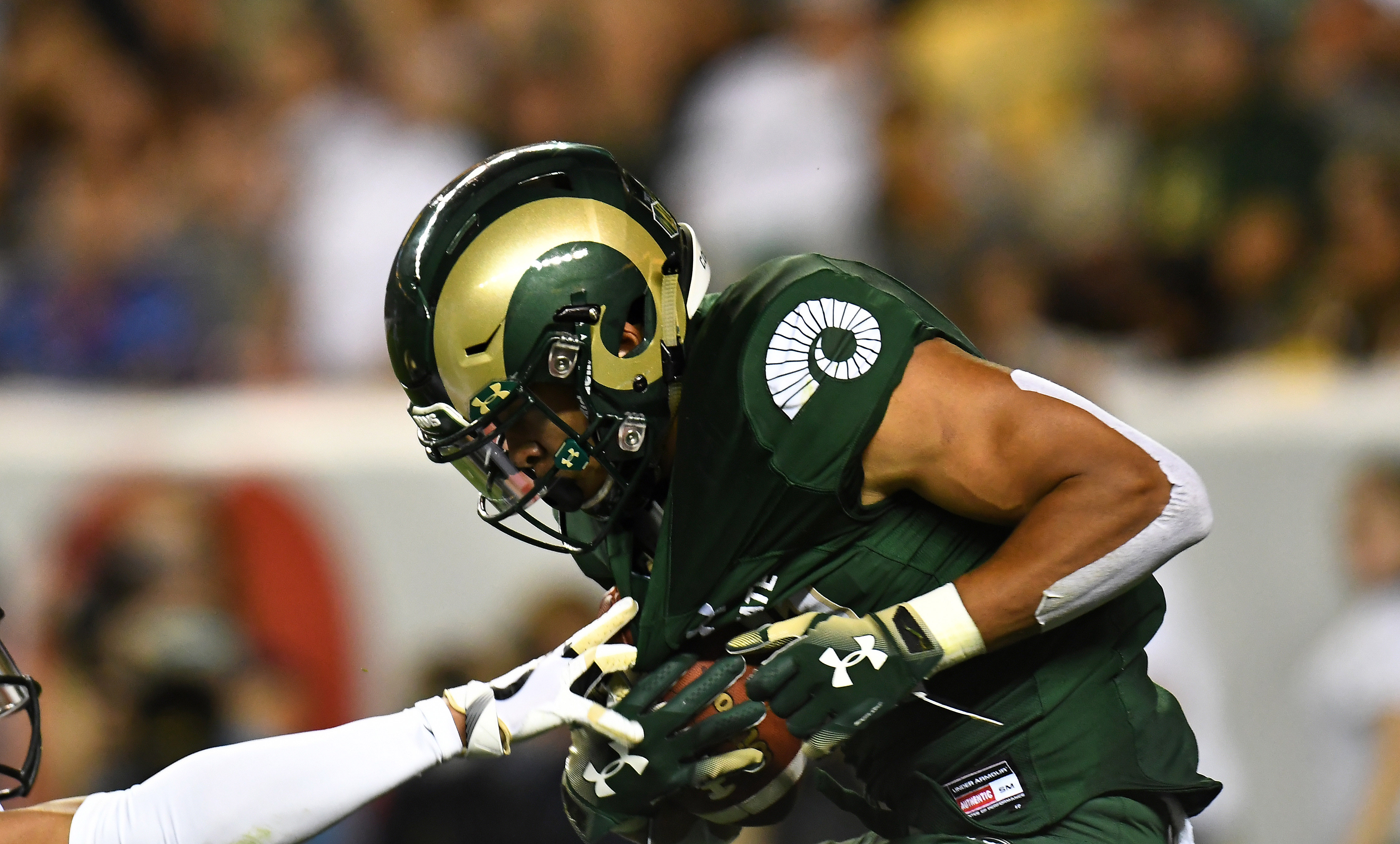 Colorado may not viewed as a hotbed for professional football players, but the 2019 NFL Combine will feature multiple local stars and represent the universities of Colorado, Colorado State and Northern Colorado in the process.
Of the 338 participants this year, five have ties to the 'Centennial State', including former Kansas State offensive tackle Dalton Risner, who is projected to go as high as the first round. Risner, 23, was a star at Wiggins High School, before becoming a three-time captain for the Wildcats under the legendary Bill Snyder.
Fellow Colorado natives, Olabisi Johnson (WR, CSU), Andrew Wingard (S, WYO) and Evan Worthington (CB, CU) will each be participating in the NFL Combine as well.
Johnson, 21, was a four-year contributor for Mike Bobo in Fort Collins, where he earned the nickname 'the Standard' for the way he competed every day in practice. In four seasons at CSU, Johnson recorded 125 receptions for 2,019 yards and hauled in 13 touchdowns. During the 2016 Idaho Potato Bowl, the former Bear Creek High School star set the single-game CSU receiving record with 265 yards.
Wingard also was a four-year contributor, but after not receiving any offers from CSU or CU, the former Ralston Valley High School standout took his talents to Laramie, WYO. In total, Wingard racked up 454 tackles and 10 interceptions in his collegiate career.
Worthington is a product of Cherokee Trail High School and made 14 starts over four seasons at CU. Over the last two years, the 6-foot-2, 210-pound DB recorded 128 total tackles and four interceptions.
Finally, the last draft prospect with Colorado ties is former UNC wide receiver Alex Wesley. Born in Murphy, TX., Wesley had 156 total receptions and 17 touchdown catches in his collegiate career.