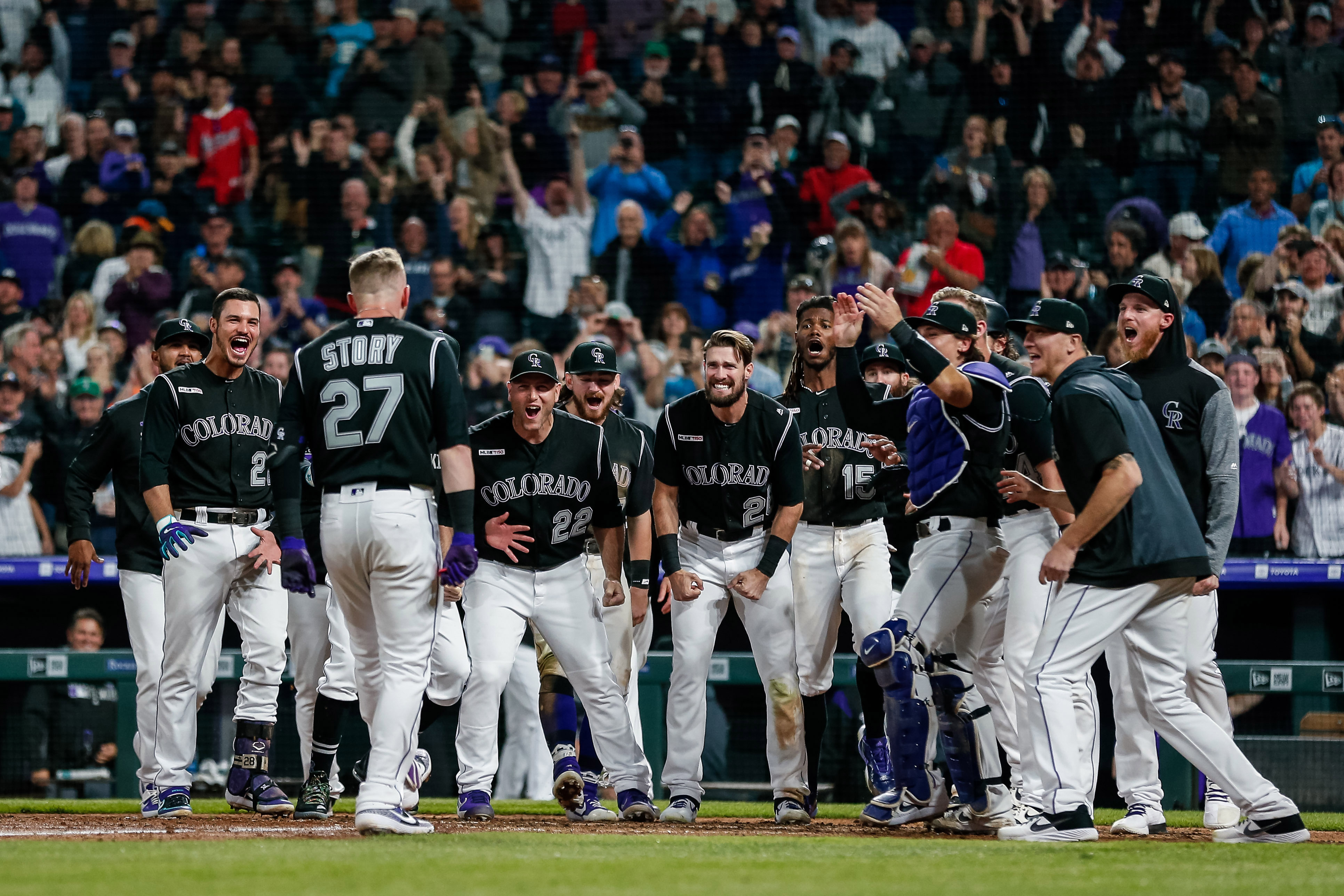 For the latest installment of the 20th and Blake podcast, Aniello Piro discusses the Colorado Rockies' latest victory and how it could provide the team with energy for the rest of their season-long homestand.
Piro dives into shortstop Trevor Story's heroics, including his walk-off home run and 100th career longball.
Story ripped a two-run home run to left field to bring Colorado within a run of Baltimore in the seventh inning of Friday's ballgame. While the home run came at a clutch moment, it was also the 100th career longball of the 26-year-old star's career.
Story became the fastest shortstop in Major League Baseball history to reach 100 home runs. The home run came in his 448th career game and the young slugger now finds himself in elite territory, joining Alex Rodriguez and Nomar Garciaparra as the only shortstops to reach 100 career home runs in under 500 games played.
Piro also discusses Brendan Rodgers impressive performance since being called up to the big leagues.
Rodgers has been productive for the Rockies, and that trend continued in his first home game as a member of the Rockies.
Rodgers made a spectacular defensive play in foul territory and drove in his first run at home, extending his hitting streak to four games in the process.
Piro also takes a look at the rest of the series versus Baltimore and what lies ahead on Colorado's schedule.
Click here – or listen below – and be sure to rate the podcast, use the comment feature to leave any feedback, and subscribe through iTunes.