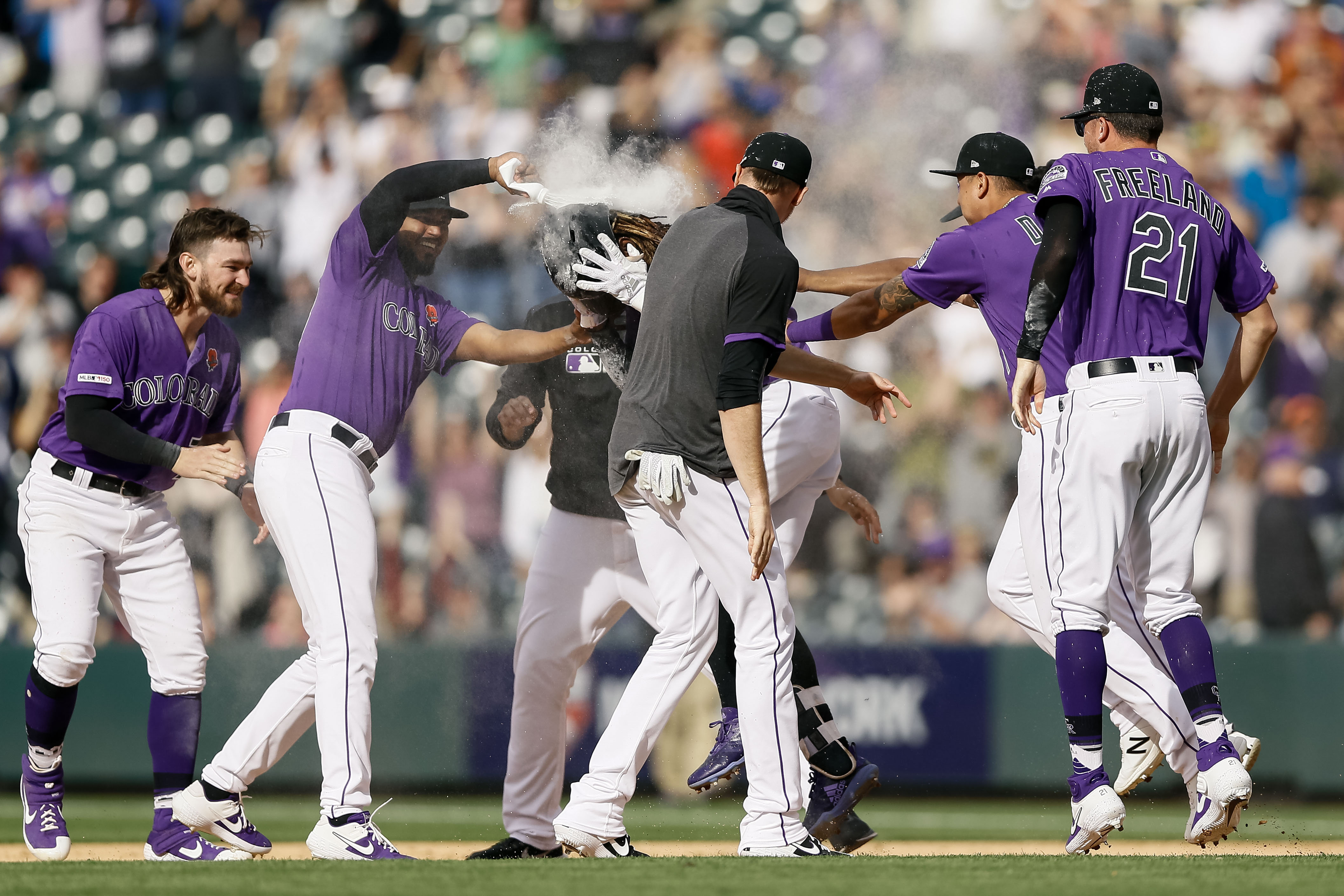 For just the second time in the Colorado Rockies' short history, they walked off for the third time in one homestand. For the latest 20th and Blake podcast, Luke Zahlmann discusses the feat in earnest.
Each late-game win for the club has been different. A two-run home run from Trevor Story, a sacrifice fly from Tony Wolters and a single from Raimel Tapia have exemplified the club's never-give-up spree.
In speaking to both players and coaches alike, a trend has emerged. The Rockies have known since the season's early going that they have the ability to win close games. After a cold streak from their offense and an ongoing rough stretch for the starting rotation, hopes have often been dashed.
Backed by veterans like Nolan Arenado, Daniel Murphy and Story and propelled by youngsters like Tapia and Wolters, the club has overcome the woes.
"This team has a lot of grit, we're grinding," Ian Desmond said. "We were grinding at the beginning of the year and we talked about how that was going to benefit us down the stretch… the last few games, we've seen the results."
Desmond was a key contributor in both of the last two walk-off wins. Against the Orioles, he was able to work a nine-pitch at-bat that resulted in a walk in the final inning to load the bases. Wolters took advantage of the free pass, driving in a run soon after.
In the latest win, Desmond's double off the top of the wall set the table for Tapia's single to win the game.
While things haven't been perfect, they've been getting better for Desmond. Zahlmann discusses his recent rise and why fans would be wise to not count him out.
Click here – or listen below – and be sure to rate the podcast, use the comment feature to leave any feedback, and subscribe through iTunes.