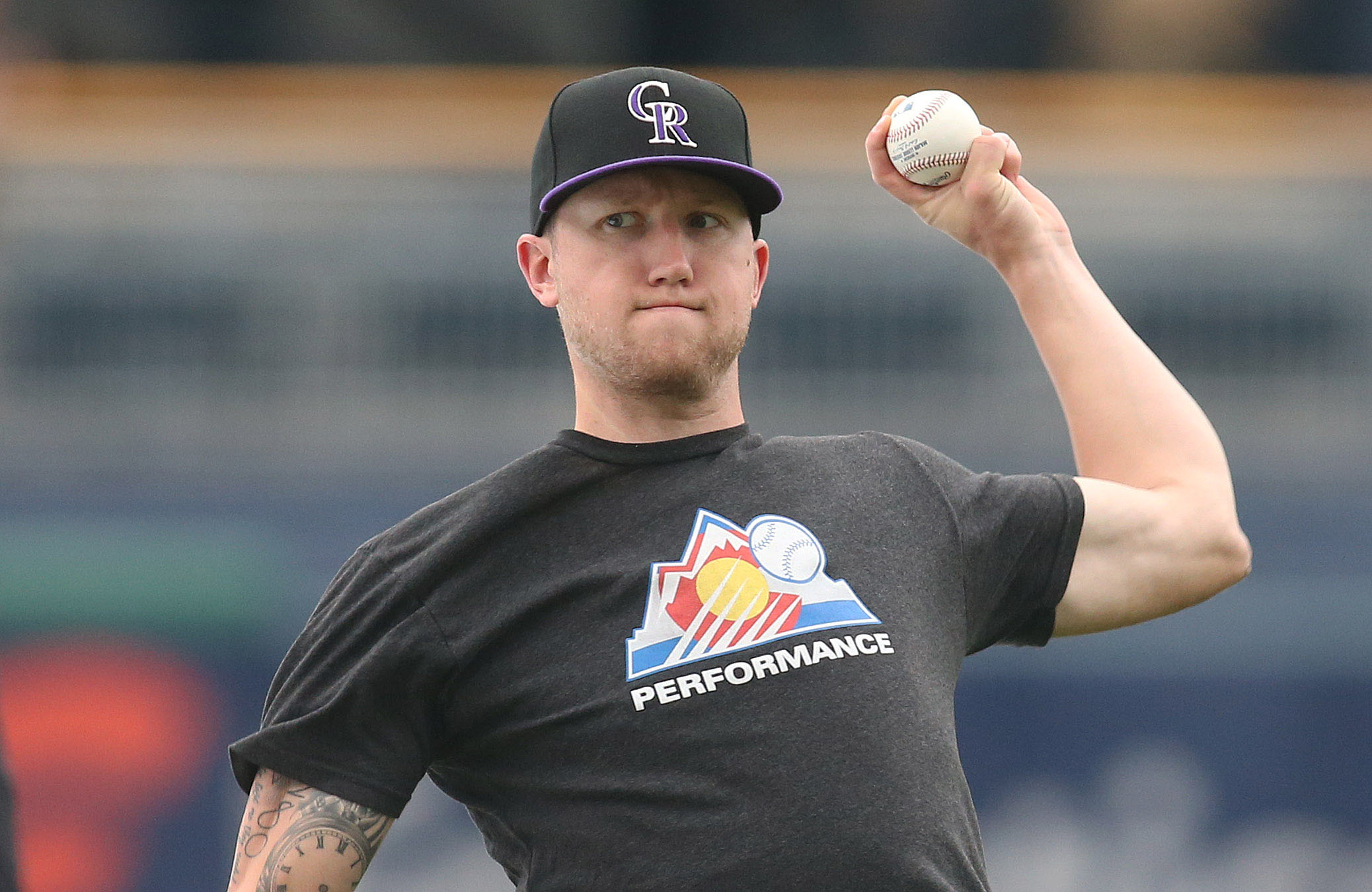 For the latest installment of the 20th and Blake podcast, Aniello Piro analyzes the Colorado Rockies decision to demote starting pitcher Kyle Freeland to Triple-A Albuquerque.
Freeland has been one of the worst starting pitchers in baseball this season, posting a record of 2-6 and a 7.13 earned run average in 12 starts this season.
The southpaw has struggled in 2019 following a fourth-place finish in the National League Cy Young voting in 2018. Freeland was the Rockies best pitcher last season, pitching to a 17-7 record and 2.85 ERA.
The decision to demote Freeland comes after his latest start in which the 26-year-old logged just three innings, allowing five runs on seven hits.
"It stinks, but I'm able to clearly see why," Freeland said. "Obviously right now I am hurting the ball club every time out. I'm not giving them a great chance. So I've decided to go down and get everything right, get back on track and get back to being me."
The Rockies also optioned Yonathan Daza to Triple-A.
Relief pitcher Chris Rusin was reinstated from the injured list and Jesus Tinoco was recalled from the Isotopes in coordination with the slew of moves.
Piro also discusses the Rockies current season-long 10-game homestand and the club's upcoming series versus the Toronto Blue Jays.
The Rockies are currently 6-1 on the homestand with the lone loss being Freeland's start versus the Baltimore Orioles.
Click here – or listen below – and be sure to rate the podcast, use the comment feature to leave any feedback, and subscribe through iTunes.