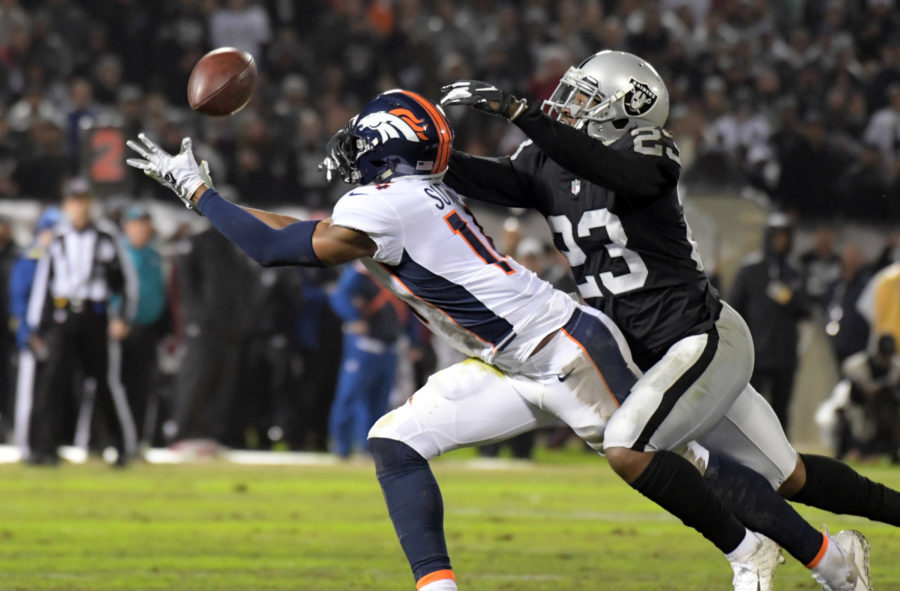 Sitting at 0-3, the Broncos are in a must-win situation Sunday against the Jacksonville Jaguars. A loss would completely obliterate any slim playoff hopes remaining, and put the season on a very dark trajectory with the Chargers, Titans, Chiefs and Colts next to close out the first half of the season.
With that in mind, let's take a look at the matchups the Broncos must win to emerge victorius on Sunday.
Gardner Minshew vs. Broncos' D
While the sacks and turnovers haven't been there for Denver's defense, the unit has still done a good job stopping the opposing offense. This week, whether or not they can stop the Jaguars rests on what they can do to Gardner Minshew. Per Pro Football Focus, Minshew has been one of the best quarterbacks in the league, earning a higher grade than even Aaron Rodgers.
On the other hand, doing so should be fairly easy considering how one-dimensional the offense is with how poor the Jaguars' run game is.
When they drafted Leonard Fournette fourth overall they believed they were drafting their version of Ezekiel Elliott, but Fournette has been a lot more Montee Ball than Zeke, and is currently playing like one of the absolute worst backs in the league.
If the Broncos can apply pressure on Minshew early and often, and confuse him with exotic coverages and looks, Denver could end their famine of big defensive plays with a feast Sunday.
Courtland Sutton vs. D.J. Hayden
With Jalen Ramsey playing on Sunday requiring all but a miracle, the Broncos are running into the Jaguars at just the right time.
D.J. Hayden will be the fill-in for Jacksonville's shutdown corner, and the Broncos should make it a point to attack him early and often. Hayden has actually played very well so far this season, earning a 71.3 grade from Pro Football Focus and allowing a passer rating of 75 and just five completions over the nine times he was targeted.
However, all of those stats came against No. 3 receivers in the slot with Ramsey there to help if need be. Now, Hayden will be out on an island against a much larger, hoppier, and more physical receiver in Courtland Sutton than Hayden is used to seeing in the slot.
With the rest of the Jags' defense being a lockdown unit, the Broncos would be wise to consistently target their most glaring weakness, especially with how good Sutton has looked so far this season.
Broncos tackles vs. Calais Campbell & Josh Allen
Garett Bolles and Elijah Wilkinson were devoured by the Smith brothers in their game against the Packers, allowing five sacks to the duo.
Their lackluster performance led NFL Network's Gregg Rosenthal to say, "the Broncos' tackle situation is currently the worst in the league," and it's hard to disagree. Not only have they allowed plenty of sacks and limited Joe Flacco's production, but in the case of Bolles, they're literally holding the offense back.
Now, it's out of the frying pan and into the fire as they host the talented pass-rushing duo of Calais Campbell and Josh Allen that's already combined for 24 pressures, seven quarterback hits and six sacks. For comparison, the entire Broncos defense has 26 pressures and three quarterback hits.
If Bolles and Wilkinson are unable to step up to protect Flacco, the Broncos won't even get the chance to attack Jacksonville with Sutton on Sunday.
Denver (0-3) hosts Jacksonville (1-2) at 2:25 p.m. MT Sunday.