Strike One: The firing of Steve Addazio isn't and wasn't controversial. Aside from some of the Rams players – and that's always going to be the case with every coach that's let go – no one connected in any way to Colorado State football will miss him. Addazio was a poor choice as the replacement for Mike Bobo to begin with. Not enough time? Probably true. But the writing was on the chalkboard very early with the former Boston College coach and his career sub .500 record. Red flags outnumbered victories.
Now was the perfect opportunity for Parker to make the right hire for the right reasons while also correcting a longstanding wrong. He just might have pulled it off.
Colorado State is an outstanding university with many things to be extremely proud of. But when it comes to minority representation in the employment of head coaches, CSU is more than a couple of decades behind. Since changing the name of the school from Colorado A&M to Colorado State in 1957, there has been exactly one minority head coach for any of the university's NCAA sanctioned team sports. One.
Ritchie McKay, an African-American basketball coach, led the Rams from 1998 to 2000. That's it. That was the list.
Until this week, when CSU introduces it's new football coach, Jay Norvell.
There have been qualified candidates that were considered, but none have been hired. And while no one expects this or any other coaching hire to be based on race, when you have an excellent candidate staring you in the face, and he or she can also help you become more representative of the current make up of your community, your student-athletes and your support base, that candidate should leap to the front of every line.
Apparently Norvell did just that. Now he'll take over a program that was stuck in the Woody Hayes era in more ways than one.
The move is a little surprising from Norvell's point of view, given that he's making something of a lateral move within the Mountain West conference. He's been the head coach at the University of Nevada for four seasons, and the Wolfpack's final regular season games was the 52-10 trouncing of CSU that was the final nail in Addazio's coaching coffin.
The two offensive approaches could not be more different. Norvell is a pass-first coach, having been a long time offensive assistant at places like Nebraska, Oklahoma and Texas. His resume is solid and his offense will not be boring (which you already know if you watch his Wolfpack destroy the Rams.)
So considering the current landscape – including the accusations against Addazio regarding racially insensitive comments while at CSU – now is the perfect time for this type of course correction on and off the field.
CSU Alum and former Rams' running back Tony Alford would have been an outstanding choice, but he was apparently never contacted, which is too bad. He would have been an even better fit than Norvell. Right now, Alford is busy recruiting and helping head coach Ryan Day prepare the No. 6 Ohio State Buckeyes for a Rose Bowl date with Utah. (Call this one the Urban Meyer Bowl if you will.)
Alford is the Buckeye's assistant head coach. He was in the news recently for saying 'no' to new LSU coach Brian Kelly, who offered Alford a job on his new coaching staff before he had even landed in Baton Rouge. Alford coached with Kelly at Notre Dame and is a former National Recruiter of the Year, He's very highly regarded in college football coaching circles.
Except by his alma mater.
Despite reports that he was interviewed after Bobo was let go, Alford was not. He's now been passed over completely. Twice.
The difference between Alford – who is also African-American – and Norvell is that Alford still bleeds green and gold. This would have been a destination job for him, not a steppingstone. Both men can recruit locally and nationally, and both are far better fits than Addazio. However, if Norvell has big time success in FoCo, it's pretty likely he will move on when a bigger job opens up. For Alford, CSU would have been his final landing spot.
So now Ram fans can expect a far better product on the field, and better representation for the community, the student-athletes and all of Rams Nation off of it. That's a win-win.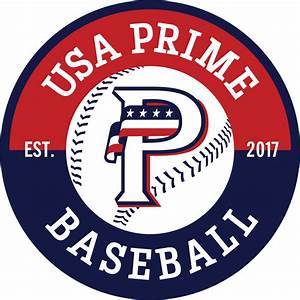 Strike Two: While Parker searches for a new football coach, he should also be figuring out how he's going to be able to keep his men's basketball coach around.
It's just year four for Niko Medved in Fort Collins, but he's already made himself into a hot coaching commodity. There were numerous national media types on hand to see the 9-0 Rams bounce west coast power St. Mary's in Moby Arena over the weekend. After having already thumped perennial NCAA tournament team Creighton on their way to the championship of the Paradise Jam tournament in November, Medved's Rams, led by sensational juniors David Roddy and Isaiah Stevens, are on track to be nationally ranked soon and are on everyone's radar.
And that means Medved is, too.
The season's just starting, but already there's a head coach opening at Maryland, a top tier Big Ten program. There will surely be several more by season's end. If the Rams stay on this course, perhaps win the Mountain West and show well in the NCAA Tournament in March, the chances that Medved gets offered a job at a Power Five school are roughly the size of Empower Field.
So on one hand, Parker is looking to snag someone else's football coach, and on the other, trying mightily to keep his hoops guy around. How does he do it?
Will it be all about money? If so, can CSU boosters provide enough extra to keep a guy currently earning $750,000 a year happy? He's already received two contract extensions, the latest coming over the summer. It extended him to the end of the 2027 season, when he gets a bump to $775,000. And they reportedly added a "retention bonus" of $75,000 after last season.
Might need a few more of those.
For context, Colorado coach Tad Boyle – who operates under a rotating five year contract – earns more than $2.4 mil a year. After two excellent seasons the past two years, Boyle recently got a bump of $625,000 per. That's only $125,000 less than Medved makes total right now.
For CSU to keep its guy – the same way mid-major Gonzaga has done with highly regarded coach Mark Few – it's going to have to pay him almost like a Power Five coach. Few earns $1.8 mil annually at a school that does not benefit dollars-wise from being part of a Power Five conference. While that number might be a little more than CSU can bite off, the idea of doubling Medved's current salary should be under consideration.
There's a paltry buyout clause in Medved's current deal, nothing that would dissuade a big time program that comes calling. And you know a handful of them are already looking into it. Niko is a midwestern guy. Pitt, with a rich basketball history, is off to a poor start. Maybe Oregon State will be searching. Or Missouri. It's pure speculation at this point as to which jobs might open up, but the chances are remote that Maryland will be the only one by the time March Madness is done.
Medved's choices will not be all about the money of course. Fort Collins is a great place to live, raise a family and work. CSU's facilities are excellent by non-power five standards. Still, maybe an upgrade or two could help the cause as well.
And perhaps winning. With all the perks that go with it, winning will be a big factor. Coaches like to be at places they can win. If Medved can not only win big this year, but somehow convince Roddy and Stevens to stick around for their senior seasons (which will not be easy) he could remain in a happy place for a few more years.
Provided the money is there, too.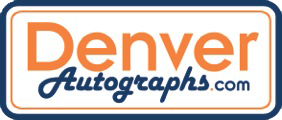 Strike Three: Who's the Colorado Avalanche best player?
We know who the Denver Nuggets best player is – they have the reigning NBA MVP. But after the Von Miller trade, the Denver Broncos best player is debatable, and with the departure of Trevor Story and the aging of Charlie Blackmon, you could ask the same question about the Colorado Rockies and get several different answers.
But asking this question about the Avs would seem on the surface to be kind of silly, right? Isn't Nathan MacKinnon considered one of the very best players in the world? Maybe Connor McDavid has a lock on the top spot, but MacKinnon has been right there in that conversation for the past few years.
But with things the way they are for the Avs at the moment, it's legit to ask if MacKinnon still holds that title for Colorado.
This season has been different for the Avs. They've had to deal with a lot of injuries – including a "lower body" injury suffered by MacKinnon. There's been inconsistency early on followed by a red hot streak and an inexplicable loss. Injuries to new goaltender Darcy Kuemper have hurt – a lot – and the depth between the pipes is a major concern. But the Colorado offense – even without MacKinnon – has been mostly up to the task. Young Alex Newhook, part-timer Devon Toews and stud defenseman Cale Makar have played big roles in getting the puck into the net.
Colorado has plenty of star power. Mikko Rantanen, Gabe Landeskog and Sam Girard are also key cogs and all-star caliber players.
Yet the answer to the question at this very moment, if it's not Makar, could be center Nazem Kadri. With 30 points in his first 20 games, Kadri has been the fill in for MacKinnon that a team with Stanley Cup aspirations desperately needs. He was the league's "No. 3 star" for November. Kadri was banged up (sort of a given in hockey, isn't it?) and missed a loss against lowly Ottawa, which would appear to make him even more valuable, right? With Kadri leading the way, the Avs won seven of eight games during MacKinnon's three week stint on the injured list.
MacKinnon has played in just over half of the Avs games to this point, and his production has been stymied. He could very well break out and go on a scoring spree when he gets 100 percent healthy and back in his groove, but for now, it's a bigger deal for Colorado to have Makar and Kadri on the ice. MacKinnon could most certainly be wearing the mantle of best player on the team by season's end. For the Avs to reach the Stanley Cup finals, he almost has to be. But in his absence, others have stepped forward in a big way.