Strike One: University of Colorado head football coach Karl Dorrell is the reigning Pac 12 Coach of the Year, and while Saturday's win over Washington in the Buffs home finale has quieted things for now, calls for Dorrell's mid-season firing were coming in fast and furious early in the month. CU will finish outside the bowl picture in Dorrell's second season, and for some, that's grounds for his immediate dismissal.
Same thing in Fort Collins, where Colorado State head coach Steve Addazio – who, like Dorrell, is finishing up his first real season in charge – is facing consistent and often relentless criticism and calls for his ouster during his team's poor season. A whole lot of Ram fans want him gone yesterday.
Fortunately, athletic directors Rick George and Joe Parker have not heeded those calls and put their respective programs in "interim" coaching business. That seems to be all the rage in 2021. But what actual good does that do for a team's current on-field situation? There hasn't been an interim coach anywhere that's magically turned his program around and into a title contender during his "interim" period.
College football fans around here can watch TV and scour the internet and see that 12 – count 'em 12 – FBS programs have already fired head coaches during the 2021 season. The latest, Florida's Dan Mullen, was a celebrated hire just four years ago. A dozen firings during the season? That's a staggering figure. They've been replaced by assistants on that interim basis, meaning the coaching carousel will kick into high gear and there will be a hiring frenzy starting in the next couple of weeks. Expect lots of movement. (Good luck keeping your coach, Cincinnati Bearcats.)
LSU. Virginia Tech. USC. Washington State. Washington. Texas Tech. TCU. And now Florida. All have head coach openings. And it doesn't even include programs like Nebraska, Auburn, and Missouri among many who have fired one or more assistant coaches during the season.
Of course, CU is on that second list too, having dismissed offensive line coach Mitch Rodrigue during the season when it was determined that his methods and demeanor weren't working in Boulder. That move appears to have worked out well for Dorrell and his staff.
Ironically, CU has hosted two interim head coaches this season – Southern California's Donte Williams, who replaced the fired Clay Helton after just two games, and Bob Gregory of Washington this past Saturday. Gregory replaced the recently fired Jimmy Lake, who was the defensive coordinator for retired Huskies coach Chris Peterson and had only been in charge for a total of 13 games before getting the pink slip. Gregory's first game was a sloppy loss to CU, which took UW out of the running for a bowl bid.
Firings don't cure everything.
Lake had been on the job in Seattle for the same amount of time as Dorrell and Addazio. Perhaps that's contributing to local fans' impatience. Or maybe it's just the losing.
Regardless, the local fan bases are going to have to be patient, and rightfully so.
The Buffs, who will have a new offensive coordinator next season – there's next to no chance that Darrin Chiaverini returns to Dorrell's staff – will finish the season against Pac 12 South leader Utah. If you're looking for a program to emulate, consider this fact: Since Kyle Whittingham took over at Utah, CU has had nine head coaches.
Perhaps patience is a good thing.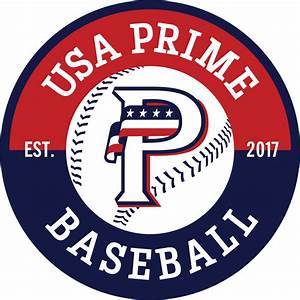 Strike Two: We have no idea whether or not Teddy Bridgewater will one day become a Super Bowl winning head coach. But as a quarterback, he's actually a pretty good facsimile of Gary Kubiak.
Long time Broncos fans will remember Kubs the player as being the dude with the best job in football. He was the back-up quarterback to the greatest Bronco of all-time, John Elway, so he spent most of his time on the sidelines, healthy as a horse, standing next to Mike Shanahan. Worked out pretty well all the way around. When he was called into action, Kubiak was serviceable. Completed just under 60 percent of his passes (very solid for the NFL back then) and won three of the five games he started. Kubs had a QB rating of 70.6 and really upped his game during the playoffs, when he posted a QB rating of 113.2. As backups go, he was among the best and a valuable part of those AFC champion Broncos teams of the late 1980's.
Bridgewater has a lot more real game action under this belt, and his 67 percent completion rate is better than Kubiak's, although with his dink and dunk approach, his yards per attempt are pretty similar (7.3 to 6.4.) Nothing about those numbers screams NFL standout in either case. Bridgewater's playoff numbers aren't as good as Kubiak's albeit under very different circumstances.
All of this is why it remains frustrating that Bridgewater – who's overall play during his career suggests he'd make a fine backup QB – is the guy this Broncos regime believes gives them the best chance to make Denver a viable postseason threat.
He hasn't, he doesn't and he won't. We see it. Why don't they?
Many continue to wonder why the Broncos haven't given young Drew Lock at least a sniff of an opportunity to win back his job from last season. Granted, Lock wasn't very good in 2020, his second year in the league. He wasn't great as a rookie, either. And there's absolutely no guarantee he'd be better in year three, although common sense would suggest that there would likely be some improvement. After all, he finally has the same offensive coordinator for a second consecutive year. That's gotta mean something.
But we aren't going to know if he doesn't ever play.
Denver's history with quarterbacks they've drafted is abysmal to put it mildly. If Lock developed and became slightly better than average for any length of time, he'd leap to the head of that paltry class. But will we ever find out? If he doesn't get any sort of opportunity during what's left of this season, it's hard to imagine Lock will ever be seen wearing predominantly orange again. So while Bridgewater continues to play like Kubiak, Denver's hunt for the next Elway will resume in earnest.
When this season comes to a close, it will once again become all about finding the next guy to use a draft pick on, after not giving the last guy a real chance to prove himself. It might very well be that Lock lacks the necessary acumen to become a big time NFL QB. Maybe the marriage of physical skills and mental skills just isn't there? We don't know, and despite seeing him in preseason and practices, neither do the Broncos. But they'll go about drafting another guy just the same.
But you know what would stink? If Lock left town, signed somewhere else, got another shot and put things together and became a standout NFL quarterback. What would Broncos Country think then?
Wouldn't it be nice to find out before he leaves town if the former second round draft pick has any potential to become a QB1?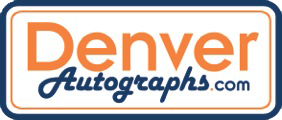 Strike Three: It's hard to find any flaws in Nikola Jokic's game. He may not be a "high flyer" in terms of leaping ability, but he's incredibly fundamentally sound in pretty much everything he does on the court. There are the obvious things, like his shooting, scoring, rebounding and passing – the combination of which made him last season's NBA MVP. And there are more subtle things. For instance, this year, he's upped his game on the defensive side, and while he's never going to lead the league in blocked shots, he has made several key blocks, and he's made a big difference in Denver's overall team defensive play as well.
Playing like he is, Joker is the new Larry Bird. Or the new Tim Duncan. Not since Bill Walton has there been a center with Jokic's ability to orchestrate offense.
But he does have a flaw. And that flaw is getting worse, not better.
Joker complains to the referees too much. It's become unusual when he doesn't raise his arms and give the officials the "how could you have missed that" at the end of a Nuggets possession.
To be fair, he does get hacked an awful lot and he doesn't get the calls he should get. Just watch the games and it's obvious. But the more he gripes about it, the worse it seems to get. The big guy isn't a flopper, ala James Harden, so a lot of times when he gets hacked, it doesn't seem to phase him in terms of getting his shot off. It's like the refs are saying to him, "no harm, no foul."
Then he heads back down court with that look on his face again.
Ironically, Duncan, who was nicknamed "the Big Fundamental" because he played the game so correctly, was also a huge gripper. And fans of the Denver Nuggets took notice, often lamenting that Duncan never thought he committed a foul and that he acted like he got fouled every play. Every. Single. Play.
Joker's close to getting to that point, too. And it's not only a bad look for the reigning MVP, but it also has to be a distraction to his team. Like a hitter or pitcher constantly showing his unhappiness with the umpire. It becomes a team thing. That's not good.
Jokic is flat out carrying the Nuggets as they're currently constructed. Without Jamal Murray and Michael Porter Jr, there really isn't a dependable second option on the offensive end. So they need to squeeze every ounce of production out of every role player who steps on the court. Joker should do all he can to help the fragile mentality of his team by adopting a "never let 'em see you sweat" demeanor. Exude confidence. Look bulletproof. Slam dunk the "poor us" vibe that can engulf a team that's been beset by injuries. Complaining to the officials – in a very demonstrative way – every single time you think someone might have fouled you is counterproductive to that. It lends itself to excuse making. Excuses don't win games.
So Joker isn't perfect. But he could be.