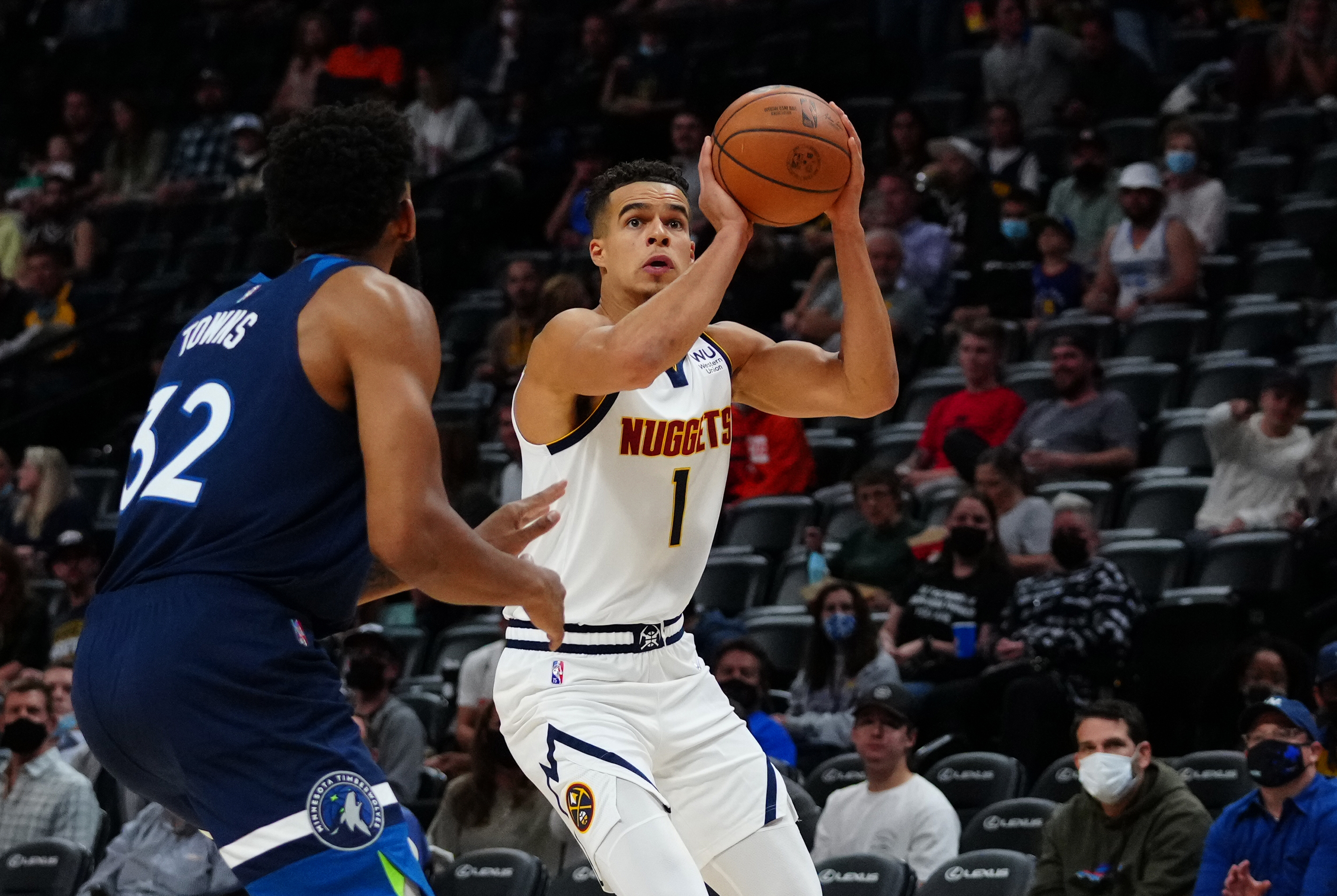 Strike One: When Denver Nuggets forward Michael Porter Jr. came out in the initial stages of the pandemic more than a year ago and said that the Coronavirus was being used for "a bigger agenda" (by whom he didn't say) "population control" and was being "overblown," we could all chuckle, shrug and note that his off kilter views were his own, and he's entitled to have them. Few took his kooky comments seriously, and they didn't impact his performance or the team, so who really cared?
It was April of 2020: "Who knows what's going to happen when this vaccine comes out," MPJ said on that social media post. "You might have to have the vaccine in order to travel. That'd be crazy. I've never been vaccinated in my life. I've never had any shots or anything like that."
Since that post roughly 18 months ago, Porter has contracted COVID-19 twice. More than 700,000 Americans have died from the virus. MPJ still hasn't received a shot and steadfastly refuses to, even though the NBA has strongly urged all players to do so in the face of overwhelming scientific evidence regarding the safety and effectiveness of the vaccines.
Porter's absence during his bouts with COVID have had a minimal impact on the Nuggets to this point, but that could certainly change this season.
The NBA has been successful in getting a reported 95 percent of their players to get vaccinated against the virus. High profile holdouts like MPJ and the Brooklyn Nets Kyrie Irving are being squeezed by state and local mandates that are requiring vaccination for participation in some venues.
Denver does not currently have the same level of COVID spread as places like New York, and no vaccination mandate is in place here. Therefore unvaccinated players like MPJ will be able to play at Ball Arena as of now. And visiting players won't have to prove they've been vaccinated in California, so even though Los Angeles and San Francisco have rules similar to New York in place, they only impact the home team. And the Lakers and Clippers both report being 100 percent vaccinated.
Unvaccinated NBA players are going to be subjected to rigorous COVID testing and strict protocols. They won't be allowed to have much of a social life if any at all, at home or on the road. They'll be stuck at home and be prisoners in five-star hotels while traveling. Porter is apparently okay with all that just so long as he won't have to get a vaccine that medical science and the Center for Disease Control have all strongly endorsed: "Millions of people have received COVID-19 vaccines, and no long-term side effects have been detected."
Here's the rub with Porter, who has voiced unfounded concerns about what the vaccine could do to his body. This is an athlete whose career has been salvaged by doctors. Two minutes into his college career, he was pulled out of a game with a back injury that required major surgery. In scientific terms, he suffered "microdiscectomy of the L3-L4 spinal discs" which meant a herniated disc. Then, after he slipped to Denver with the 14th pick in the NBA draft, he had to have a second back surgery, which his people called "breakthrough" surgery for the same herniated disk.
There can be no doubt that medical science has played a significant role in Porter being able to play in the NBA.
So it appears he can trust some medical science, just not this medical science. Got that? Hall of Famer Kareem Abdul-Jabbar put it this way on social media: When a player "has a broken leg, or a heart attack, or their child is in an accident, they don't say to the doctors, 'Don't do anything until I do more research.'"
Again, MPJ is a big boy and the league is letting him make his own decision, however under-educated that decision might be. But it could have a detrimental impact on the Nuggets at some point this season. League protocols state that if an unvaccinated player has close contact with someone who tests positive, they have to quarantine for a significant amount of time. And if, heaven forbid, MPJ contracts the virus for a third time, he would miss even more court time and potentially infect other team personnel. Remember, the Nuggets are already going to be without Jamal Murray for the first half of the season. Losing another key player for any length of time at any point during the season could sink their postseason plans.
Not sure this situation can be "overblown."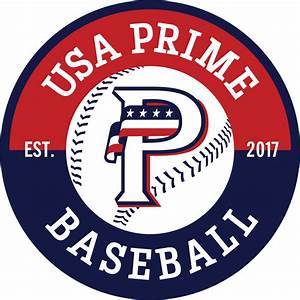 Strike Two: A lot of folks breathed a sigh of relief when Colorado State announced the school was staying in the Mountain West conference and wouldn't be making a lateral move to the American Athletic Conference (which was looking to replace the loss of three marquee members.) It would have been a disastrous move, given the logistics and things like travel and fan engagement. And it would have most certainly meant the end of several natural rivalries. CSU would have been trading games in nearby Laramie, Albuquerque, San Diego and Las Vegas for more costly eastern trips to Memphis, Tulsa, Philadelphia and Greenville. Hard to see the upside of such a move when clearly the AAC will be dealing with a substantial reduction in TV revenue with the loss of Houston, Cincinnati and Central Florida.
The Mountain West is not immune from the issues that are hovering over college football right now of course, nor is the conference considered a rock of stability. But with the defections of those three AAC members to the Big 12, the MW is the unquestioned top Group of Five conference left on the college football map.
CSU sliding over to the AAC was not going to be a move toward the eventual Power Five invite the school and fan base covets. So it was smart to say, "no thanks."
If a Power Five invite is ever going to arrive, Colorado State needs to "be where your feet are at," as they say. That means they need to start winning football games in the Mountain West, which is now the important measuring stick. The last time CSU won the Mountain West in football was way back in 2002. By comparison, the three MW members who moved up to Power Five status since then – Utah (Pac 12), TCU (Big 12) and BYU (moving to Big 12 next season) – combined to win nine MW titles between '02 and '12 before all three left the conference.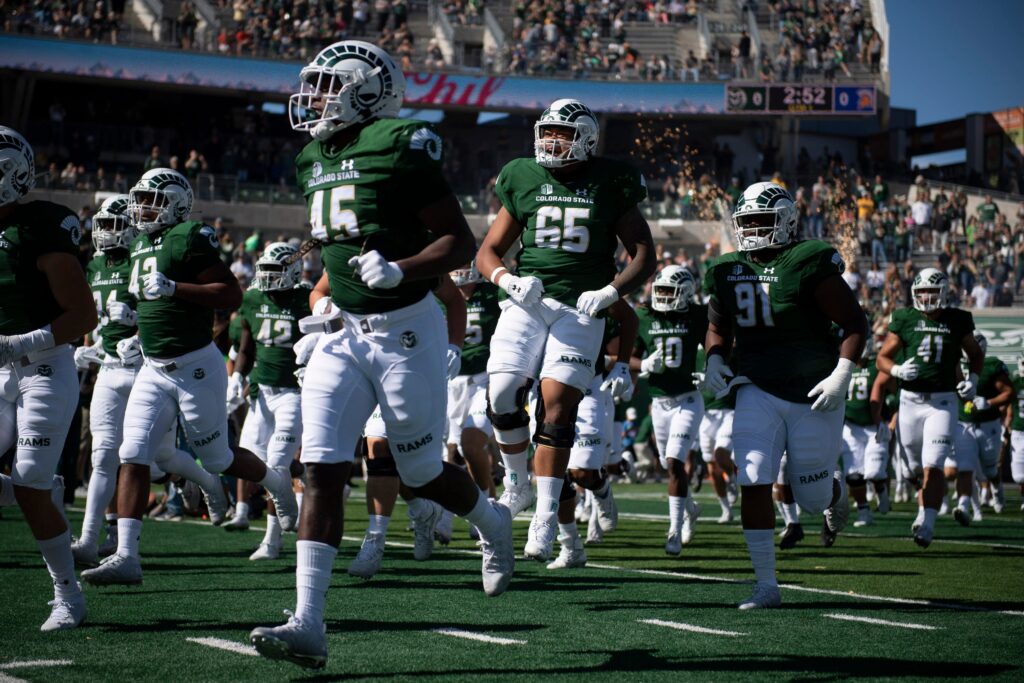 Clearly, winning matters if you're looking for a promotion. Recently, CSU hasn't done close to enough of that under Mike Bobo and Steve Addazio.
The COVID wracked 2020 season was more about dealing with off the field issues since CSU only got to play four games. This year started horribly, but things have suddenly turned around. After kicking around defending conference champion San Jose State at home last Saturday, the Rams are 2-3, and there's now hope for a winning season. That's the next step – reaching relevancy in their league by at least getting bowl eligible.
Then, at some point in the not too distant future, CSU will need to start to contend for the Mountain West title. Three current conference members, Fresno State, San Diego State and Boise State, have won or shared 10 conference titles between them over the past decade. As of right now, those programs could each make a stronger argument for promotion than CSU can.
No one can definitely tell you what's going to happen with future conference expansion, or when/if a select group of football playing schools might opt to break away to form a new upper division of college football. Could CSU be included if that new "Super League" expands to say, 80 teams (which would require the addition of 11 programs)? That would likely be the school's best opportunity to join the big (money) time. In the meantime, beefing up the resume (and the trophy case) with some MW wins and a championship would be a big plus.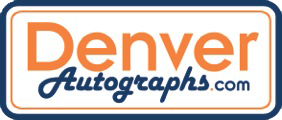 Strike Three: If there's one thing that's been proven without a shadow of doubt over the years, it's that there's more than one way to build a winning team in Major League Baseball. Rely on the farm system, build with free agents, make a lot of trades…or most often, some combination of all these approaches. If a front office knows what they're doing and does it well, you typically see solid results.
The common denominator is that emotion can't play a role in sound decision making. Teams that get too infatuated with a particular player or players don't end up making solid personnel decisions.
The Colorado Rockies are infamous around MLB for falling in love with their own young prospects and overvaluing them. They've had numerous "can't miss" prospects – at least in the eyes of the Rockies front office – who the club refused to consider trading until the player's trade value had been badly diminished. (And to be fair, the Rockies aren't the only organization that has done and continues to do this.)
Perhaps more damaging is the Rockies tendency to fall head over heels for their standout big league players. There appear to be situations where, as an organization, the Rockies have been more about the name on the back of the jersey than the name on the front. A good example is newly minted Hall of Famer Larry Walker. During Walker's later years as a player, Colorado had fallen out of playoff contention, yet management refused to part with the popular right fielder until he was finally traded to St. Louis in August of 2004. The return was not close to what they could have received had they moved him three years earlier. Walker's popularity was seemingly too important at the time for them to let him go. That was a mistake.
There's some truth to the notion that star players sell tickets. They certainly sell souvenir jerseys. And we know how important those things are to the Rockies. In a sport that's often criticized for not marketing their stars well enough, the Rockies do a pretty good job of selling personalities. From their in-house TV commercials to their marketing of "Generation R" and so on, they've made those personalities a big selling point when they're pushing ticket sales.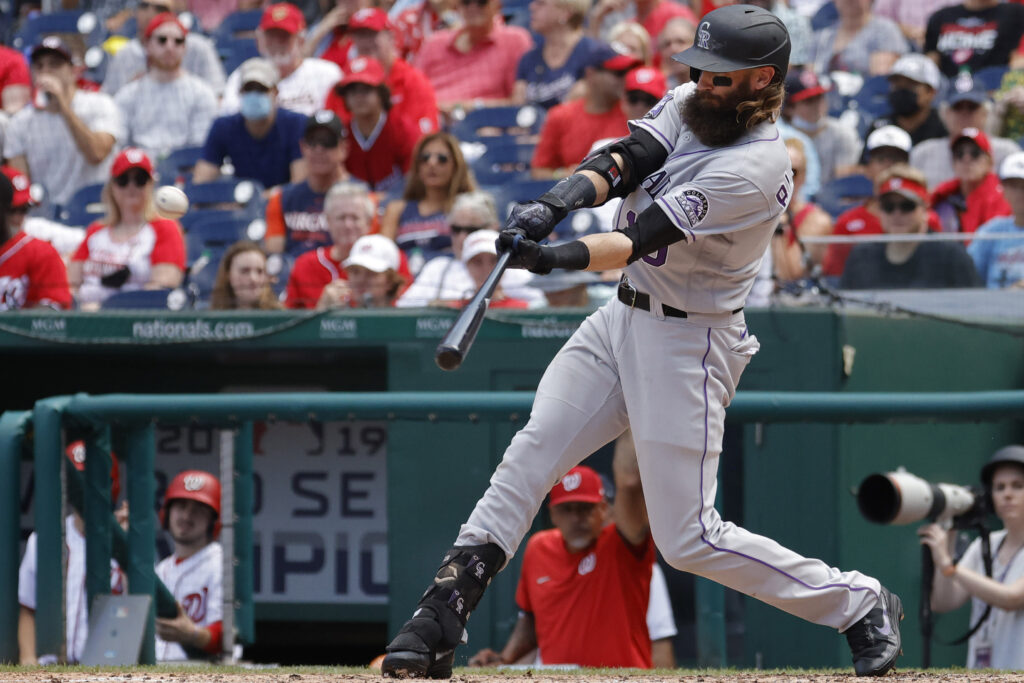 Contrast that with the defending American League champion Tampa Bay Rays, who are back in the postseason again this year after having 61 different players suit up for them this season. The Rays have numerous young standout players but are lacking "household names." For example, the three pitchers who combined to shutout Boston in the first game of the American League Division Series weren't even on their Opening Day roster. And only three of the Tampa players on their post season roster were "home grown" players, drafted and brought up through their farm system.
No wonder former Rockies GM Dan O'Dowd loves this team. They make trades, trades and more trades.
And it works for them. The Rays have used analytics to build a roster of role players, then they've asked those players to do what they do best and contribute to the team effort. The constant is the name on the front of the jersey, not the name on the back. And all they do is win.
The Ray's payroll reflects their lack of established "star" players. They're 26th out of 30 MLB teams in money spent on salaries, yet they've had far more recent success than their division rivals the New York Yankees, with their gigantic payroll and roster full of big name players fans can identify with and get attached to. They say you need star power in the Big Apple. Wonder if Yankee fans would trade some of those star players for a few more postseason wins?
Closer to home, would the Rockies brass give up some merchandise sales if it meant winning more baseball games?