Strike 1: Sure, the Miami Heat could win Game 7 in Boston on Monday night. But it would be better for the Denver Nuggets if they didn't. These disrespected Nuggets thrive on playing the underdog, and the ever present national media will make sure to continue to paint Denver as the "other" team involved should the mighty Boston Celtics complete their historic comeback and beat the Heat to earn their trip to the Finals.
So it's Go Celtics.
Want a compelling storyline? How about this touch of irony attached to a Denver v Boston NBA Finals matchup: The Nuggets will be coming off a nine-day layoff after their sweep in the Western Conference Finals. Might that conjure up some concern among Denver sports fans who remember the swift end to "Rocktober" in 2007?
Back in 2007, the Colorado Rockies swept the National League Championship Series before sitting through a "momentum killing" seven day layoff before the start of the World Series. In the American League, the Boston Red Sox were pushed to the brink by the Cleveland Indians before coming back from a 3-1 series deficit, and were able to carry Uncle Mo with them when they hosted the Rockies for Game 1 of the World Series.
Now it's another (over?) rested Denver team traveling to Boston to begin a playoff series with another championship on the line.
What's different this time? For starters, Denver has the better team, not just one riding a wave. It's doubtful that the Rockies could have beaten the Red Sox under normal circumstances, with both teams healthy and rested, but we'll never know. What we do know is that the Nuggets need to learn from what happened to the Rockies back then, and find a way to maintain their rhythm and momentum a lot more effectively than the baseball team did.
Former Rockies pitcher Jason Hirsh was a member of the 2007 World Series team, and he has some advice for the Nuggets:
"They need to try to keep the buzz going," Hirsh said. "They should open Ball Arena for practices, and charge fans $20 to watch a live scrimmage, while they sell concessions and do everything else to make it as much like a real game as possible.
"We had some live at-bats at Coors Field," Hirsh recalled, "but the place was empty, there was no buzz, no excitement. The fans are what give you that extra adrenaline, making it feel like a real game. That's what we missed the most."
There's no doubt Malone and his coaches will be putting the team through some tough practices and hard scrimmage type action. But doing it without the trappings of a real game means it will still lack some of the electricity that helps keep players focused and sharp. Imagine a packed Ball Arena, with fans hyped to watch their team go at it in a full-on scrimmage, and what that would do to ratchet up the energy level and the play on the court.
You end up playing like you practice.
The Nuggets organization could rake in a lot of money on merchandise and concession sales, and perhaps find a worthy cause to donate that money to. Most importantly, if they do tip it off in Boston next Thursday night, the Nuggets players will have already knocked off the rust and put the Lakers series in the rear view mirror in every way possible.
Then again, it could be the Heat coming to Denver.
But probably not.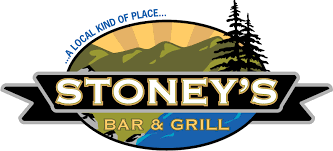 Strike 2: Can the Colorado team finally get over on a team from Beantown?
While the Broncos have done okay over the years against the New England Patriots, the Red Sox putting an unceremonious end to Rocktober in 2007 remains fresh in memory banks. And the influx of northeasterners to Coors Field whenever an interleague game is played here is more than mildly annoying.
The Celtics, with their championship pedigree, their 17 NBA titles, their supercilious fan base and huge national presence present the Nuggets with another "us against the world" scenario. That's been a benefit to Denver since the second round against Phoenix. Regardless of what Las Vegas says, the Nuggets have been perpetual underdogs since the moment they put away the Timberwolves in the first round.
And should the Celtics advance, they will be again.
And that's a good thing.
Just look at how Denver's responded when they feel disrespected? And having to travel for the first two games should also sharpen the focus even more.
The Nuggets have the better team. Nikola Jokic remains the best player on Earth, and Jamal Murray is at the height of his powers, too. Aaron Gordon will draw the assignment of guarding Jason Tatum, after doing a solid job against the likes of Kevin Durant and LeBron James already this postseason. Jaylen Brown is another handful, but is he more of one than Devan Booker?
The Nuggets got a lot of rest, and if they can successfully shake off the rust and earn a split in Beantown, they'll have that distinct advantage of getting a tired team out to the Mile High for games three and four.
Another sweep is unlikely, but a six-game series and a championship parade through downtown Denver are worth wagering on.
Strike 3: When the season is finally over and everything goes quiet inside Ball Arena, the Kroenke organization will pick out a spot in the rafters to hang a new banner – one that says either "Western Conference champs" or "NBA Champs." They'll raise it early next season.
Might they also be picking out a spot for Carmelo Anthony's No. 15 jersey to hang?
Anthony announced his official "retirement" the same day the Nuggets clinched the Western Conference (even though he had not played in the NBA since 2022.) Some don't think that was a coincidence. Regardless of where you come down on that minor issue, the major debate remains: Should his number 15 become part of the permanent displays honoring Nuggets greats of the past, joining the likes of Hall of Famers like No. 2 Alex English, No. 33 David Thompson, and No. 44 Dan Issel? Melo could squeeze right in between No. 12 Fat Lever and DT.
There are two very distinct camps involved in this debate: On the one hand, Anthony's Hall of Fame credentials are obvious. A national champion at Syracuse (when he was also the Final Four's MVP), NBA All-rookie team, 10-time NBA All-Star, NBA scoring champion, six-time All-NBA (second and third teams.) He won three Olympic gold medals and one bronze.
Anthony was drafted by the Nuggets in the first round of the famous 2003 draft, and instantly helped transform them into a playoff team. While in Denver, his teams never missed the postseason.
He'll be inducted into the Basketball Hall of Fame with the Class of 2027 or '28.
However…
Many remember with vivid detail the way Carmelo (and his wife, La La Vasquez) forced his way out of town with a trade demand that forced Nuggets brass to send him to New York, and New York only, back in February of 2011. (Much of this was orchestrated by Vasquez, who was hell bent on becoming a TV star and made her disdain for the Mile High City very clear.) While insiders say that Melo was initially amenable to staying in Denver and signing a contract extension, ultimately the couple got their wish and it was off to the Big Apple, leaving a successful Nuggets franchise (coached by Hall-of-Famer George Karl) for a struggling Knicks team.
You can't make the argument that Anthony wanted out of town the same way Nolan Arenado did, for instance. Arenado wanted no part of a Colorado Rockies rebuild. He wanted to play for a playoff team. Anthony wanted to leave a playoff team for one that was not a contender, for reasons that had little to do with winning basketball.
That still sticks in a lot of craws around here.
Adding fuel to the "No" votes on Anthony's jersey being retired: Since he left town, Carmelo has never been part of any Nuggets celebrations or visibly present as a prominent Nuggets alum in any fashion. It's like he not only facilitated the divorce, but wants no part of any sort of reconciliation talks. So why should the Nuggets franchise – who will have another No. 15 to retire during the next decade – be in a rush to honor someone who seemingly wants no part of them?
How does this get resolved?
Here's a thought, courtesy of Mile High Sports Radio host Eric Goodman: "What Melo should do is make a phone call, secure some courtside seats, and show up at Ball Arena for an NBA Finals game wearing a No. 15 Nikola Jokic jersey."
Just imagine if that were to actually happen. Wow!
All the various times Melo has returned to Denver in a different uniform and heard a chorus of boos would be instantly forgotten. The two sides of this hot debate could step back from their keyboards and embrace the idea of a pair of 15's hanging from the Ball Arena rafters.
Along with that newly minted NBA title banner.