Strike One: About now, the only thing for certain about the Denver Broncos is that nothing is certain.
That all starts with ownership, but includes the front office, the head coach (and staff) and on down to the team's roster.
Other than that, Dove Valley is a picture of stability.
Many fans have already thrown in the towel on 2021 as the team has descended into a four game losing streak – often looking hapless while doing it. They might be right. It might be 2022 – when they're certain to have a new owner and likely a new head coach and new quarterback – before we get any idea about the direction of the franchise. Will a full scale rebuild be part of the new plan? Or will they jump back into free agency and try the quick fix strategy that's worked in other places, just not around here.
At the moment, there are far more questions than answers, even where the Broncos thought they'd be strongest. They spent big on the defensive secondary (which has been a disappointment) and figured they'd be able to feature a pass rush that could be dominant. That hasn't gone as planned. During the summer, Bradley Chubb was primed for a big season before getting injured (again) and Malik Reed had shown flashes last season while filling in for the injured Von Miller. And this year, Miller was back.
It all started out great. Von was Von during the season's first three weeks, but since recording four sacks against the two hapless New York teams and Jacksonville, Von has faded from sight. He recorded just a half of a sack over the next three weeks. He went on the record to proclaim he was going to have a great game and "kill" whomever he faced when the Broncos went up against the offensive line of the injury-riddled Cleveland Browns. Instead, he recorded just two tackles with no sacks in the first half, before leaving the game with another injury to the same ankle that kept him out all of 2020.
So while no one in Broncos Country expected Von to be part of this season's uncertainty, he's landed there. Along with most of his teammates. And as the team and it's fans look toward a better future under real ownership, Miller's status is anything but certain.
This is the final year of Von's six-year, $114 million contract, and there's a strong likelihood that 2021 will be his last season in predominantly orange. Assuming Chubb can overcome his injury issues (a fairly big assumption at this point) and that Reed continues to improve, and that rookie Jonathon Cooper – who has shown well in limited duty so far and played well in Miller's place against the Browns – the Broncos new leadership will very likely fall back on the "We finished last with him, we can finish last without him" mantra and say goodbye to the team's most expensive and biggest name player.
Von's place in Broncos history is secure. He'll be a Ring of Famer someday and could very well end up in Canton. He's been picked for the Pro Bowl eight times and was the MVP of Super Bowl 50. There are guys already in the Pro Football Hall of Fame who don't have his resume.
But he's now 32 years old, injuries have limited his time on the field significantly since 2018. He's the Broncos longest tenured player, but unless he elects to re-sign a team friendly deal, he'll be finishing his Hall of Fame career in another uniform. That's sad, but during a time of uncertainty for the franchise, oddly predictable.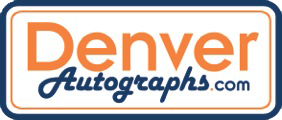 Strike Two: You wonder what it's like for Colorado Rockies General Manager Bill Schmidt to watch the Major League Baseball postseason unfold.
Schmidt was in charge of Colorado's scouting department when the club selected left handed pitcher Tyler Matzek with the 11th pick of the first round of the 2009 MLB draft. Schmidt obviously saw something special in Matzek back them. Everyone else has seen it unfold this October.
Matzek's story has been very well documented. He picked up his first Major League win against the Atlanta Braves back in June of 2014. He started Colorado's home opener back in April of 2015 but was released late in the 2016 season. Battles with anxiety forced him to the sidelines and back into independent league baseball as recently as 2017. He didn't get back to the big leagues until signing with Atlanta in 2019. It's an inspiring story of perseverance.
In October of 2021, he's the toast of baseball.
All Schmidt can do is smile. And wonder. What if?
Every GM in baseball has seen players they drafted and developed turn into break out stars in other uniforms. Every single team gets to lament, "the one(s) that got away." Colorado is far from immune. But the list of former Rockies who took part in the 2021 MLB playoffs is hurtful.
Matzek has grabbed the headlines for good reason. But let's not forget that former Rockie stars Nolan Arenado and DJ LeMahieu were on playoff teams this season too.
We've been watching teams participate in the postseason that have featured a dozen former Rockies. A few, like San Francisco's Tyler Chatwood and Jake McGee, were more or less shown the door for good reason. Adam Ottavino (Boston) signed a free agent deal and left town after seven seasons in purple. So did pitchers John Axford and Brett Anderson (neither was considered a big loss at the time) who were Milwaukee Brewers this season. Toss in the Dodgers righthander Tommy Kahnle as well. Right handed starter Collin McHugh was only a Rockie for a short time but went to Houston and then Tampa and has found much greater success in those uniforms.
Only The Rays' Chaz Roe and Arenado were Rockies draft picks, so it's not like Schmidt was jettisoning guys he drafted. Still, they were Rockies.
Now we're at the time of year where rosters are beginning to turn over, meaning there will be more former Rockies on the open market in a few weeks.
It's always easy for followers of every team to want to see certain guys move on. This year, there are a number of Rockies that very few people would be against letting go. A few guys have already been turned loose. But be careful what you wish for.
No one was upset when the Rockies released Tyler Matzek.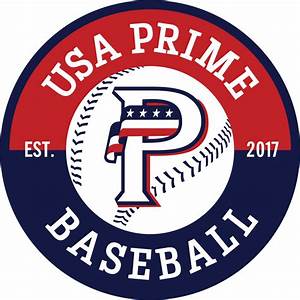 Strike Three: We're probably fortunate that there was no Rocky Mountain Showdown this year to kick off the college football season. It wouldn't have been pretty.
However, with college basketball season tipping off soon, the prospects for Tad Boyle's Colorado Buffaloes and Niko Medved's Colorado State Rams are both very bright, and the fact that they aren't slated to play a regular season game this season stinks for hoops fans all over the region. Colorado State – which went deep into the NIT tournament last spring, including a win over ACC power North Carolina State – has been tabbed by the media as the favorite to win the Mountain West conference and advance to the NCAA Tournament. The Buffs – an NCAA tourney team last year when the Pac 12 got four teams to the Sweet 16 and three more into the Elite Eight – are in for a dogfight within their conference but are expected to contend (Oregon and UCLA are considered the clear front runners) with a very young roster.
It'd be a terrific match up this year. And we won't get to see it. Unless.
There's an outside chance the two teams could play in late November. Both are traveling to St. Thomas in the Virgin Islands to participate in the Paradise Jam holiday tournament. If things fall exactly right, they could play in the third round. And you could watch it.
On your phone.
The Buffs open the event against Southern Illinois, and then will face either Duquesne or Northeastern in the second round. The Rams play Bradley first, then face either Creighton or Brown before the third round. That's when CSU could play either Northeastern, Duquesne, Southern Illinois, or CU.
So you're saying there's a chance.
Local hoops fans deserve better than the equivalent of desperation half-court heave that these two programs will face off each season. It's not as complex as putting a football schedule together, where both schools need six or more home games to make the finances work. If CU can bring New Mexico to Boulder to play this season, why can't they play Colorado State? The rotating home sites thing has been working for many seasons now. COVID stopped it last year, but no such reason exists this season. And if by some chance they had ended up playing each other twice this fall, so what?
The answer is – and has been since 1989 – the re-creation of a holiday tournament here in Denver. That year, UMass, coached by John Calipari and North Carolina, coached by Dean Smith, came to town to be part of a four team tournament called the Mile High Classic with the Rams and Buffs. CSU won the event, beating the Tar Heels in the finals. (Google it.)
Scheduling such an event is more difficult today of course, but the allure of playing in one of the NBA's best arenas should be enough to attract teams like Wichita State, Nebraska (who is back on CU's schedule this season) Oklahoma and others to town. Nebraska fans would pack the joint. An eager promoter should have jumped on this a long time ago.
Perhaps the NCAA tournament committee will get the chance to do our state's basketball fans a solid and match the Rams and the Buffs in the first round of March Madness? Please?