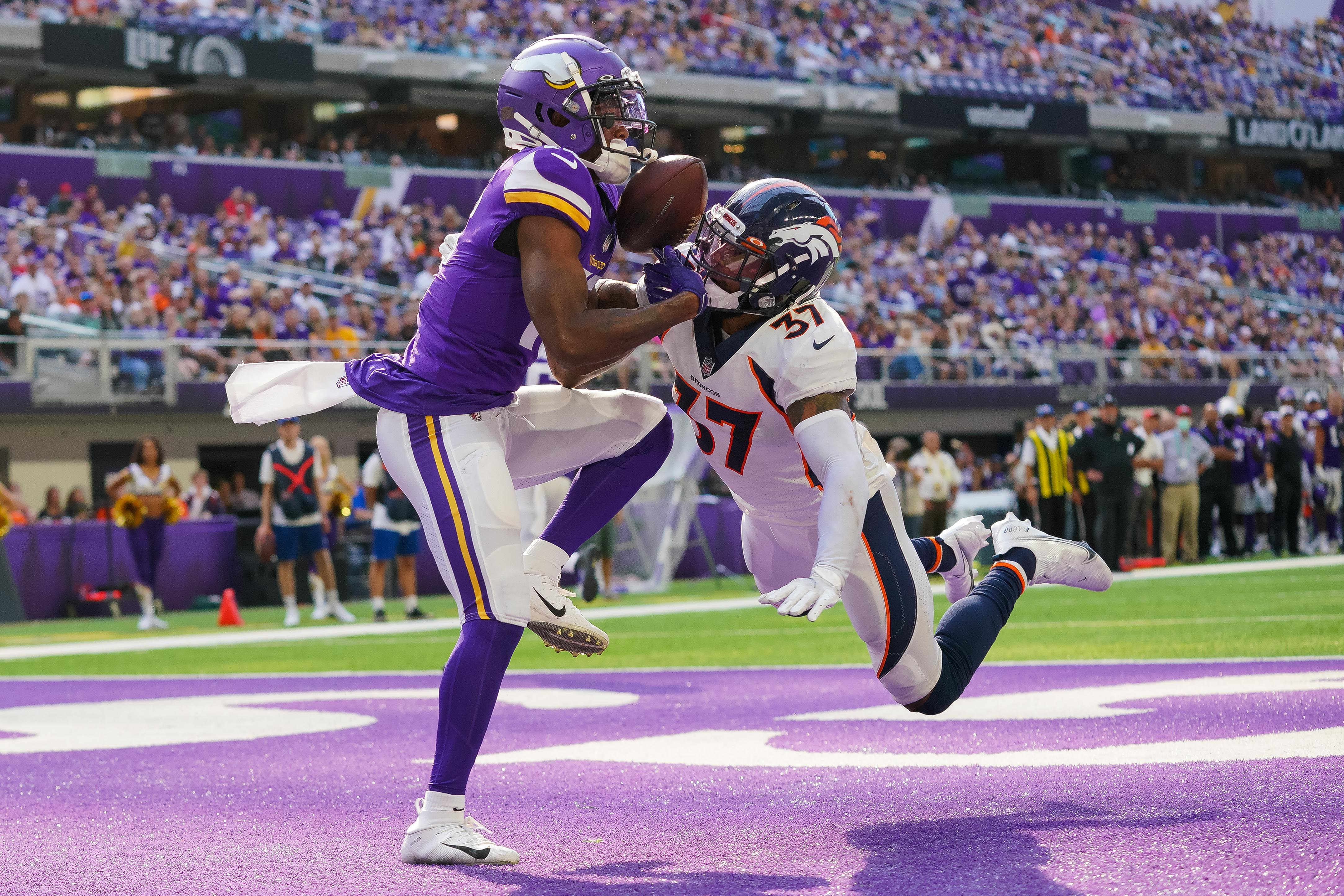 The Denver Broncos are set to face the Seattle Seahawks this week for their second preseason, and several of their players find themselves in pivotal moments in their careers.
What will these moments mean for the players, the team, and Denver's 2021 season? Let's take a look.
Drew Lock and Teddy Bridgewater
As has been the case for the past several years, it seems like this discussion must start at the quarterback position.
Both Teddy Bridgewater and Drew Lock are set to battle it out Saturday night, with the starting quarterback job on the line. Based on head coach Vic Fangio's comments from earlier in the week, it feels like we could know the Broncos' regular season starting quarterback as early as Sunday or Monday.
That means the performances of the two quarterbacks against the Seahawks should be pivotal.
If Lock lights the world on fire again, he will almost certainly be the starter. Sure, Bridgewater has been the better quarterback throughout training camp and won the joint practice sessions against the Vikings' first-team defense, but two dominant, public-facing performances from Lock will be too much to overcome.
However, if Bridgewater wins the day, the quarterback competition should quickly favor him instead.
P.J. Locke and Jamar Johnson
Safety wasn't one of the most heavily discussed position battles heading into training camp, but it's quickly become one of the most fascinating points of competition across the entire roster
Kareem Jackson and Justin Simmons are making the final roster. That much is undeniable. Caden Sterns has already looked like one of the NFL Draft's biggest steals and has become a favorite of the coaching staff, so he isn't going anywhere either.
On the other side of that same coin, we have Trey Marshall, who had already slid down the depth chart to being the team's sixth safety on the roster and then injured his ankle on the first play against the Vikings. Marshall didn't have much hope to make the roster already, and his injury seems to have erased whatever hope was left.
That leaves Jamar Johnson and P.J. Locke in competition for — in all likelihood — one last roster spot.
The argument for Locke is, he's ready to play now. He has spent more time, has had the better training camp (largely as a result of the time Johnson missed), and has already proven he can make an impact on special teams.
The argument around Johnson is upside and the investment Denver made in him by drafting him. There's no denying he's presently behind Locke, but that's a result of health rather than performance. Also, while he might be behind Locke now, that shouldn't be the case for long, as he has the upside to be a quality starting safety in the league sooner rather than later.
Tim Patrick and Bryce Callahan
What is going on with Tim Patrick and Bryce Callahan?
Both have been listed frequently in trade rumors and with good reason.
Last week, the focus was on Callahan after general manager George Paton said the Broncos were fielding calls from other teams on their cornerbacks. While it's possible the calls were for Michael Ojemudia, most assumed it must be for Callahan, as Patrick Surtain II, Kyle Fuller, and Ronald Darby are all fairly untradable for a variety of reasons.
This week, the focus is on Patrick, and it feels like a trade could be coming down the pipe any second.
First, Patrick was held out of the game against the Vikings. A little odd, sure, but sensible considering there's no reason to risk him getting injured. He was then held out of practice both Monday and Tuesday, and although he participated Wednesday and Thursday, his role had been diminished to a suspicious degree.
There's no reason to hold an activated Patrick on the sidelines or put him on the scout team all practice unless you're trying to keep him in bubble wrap. Why would the Broncos keep Patrick in bubble wrap? They're trading him.
And honestly, they should. Patrick is maybe a starting wide receiver for the Broncos, but the ascension of K.J. Hamler makes that feel less and less likely. Plus, Patrick is known to be a one-year rental at this point, and keeping him might lead to the release of Seth Williams and/or Tyrie Cleveland, who could replace Patrick's role for the next four or three years respectively. Also, the degradation of Patrick's role in 2021 means he'll likely means his value will only deteriorate, so the Broncos might not even be able to get a quality compensatory pick in return.
It's painful certainly, but the best thing for all parties involved seems to be trading Patrick to a WR-needy team like the New Orleans Saints or Baltimore Ravens.