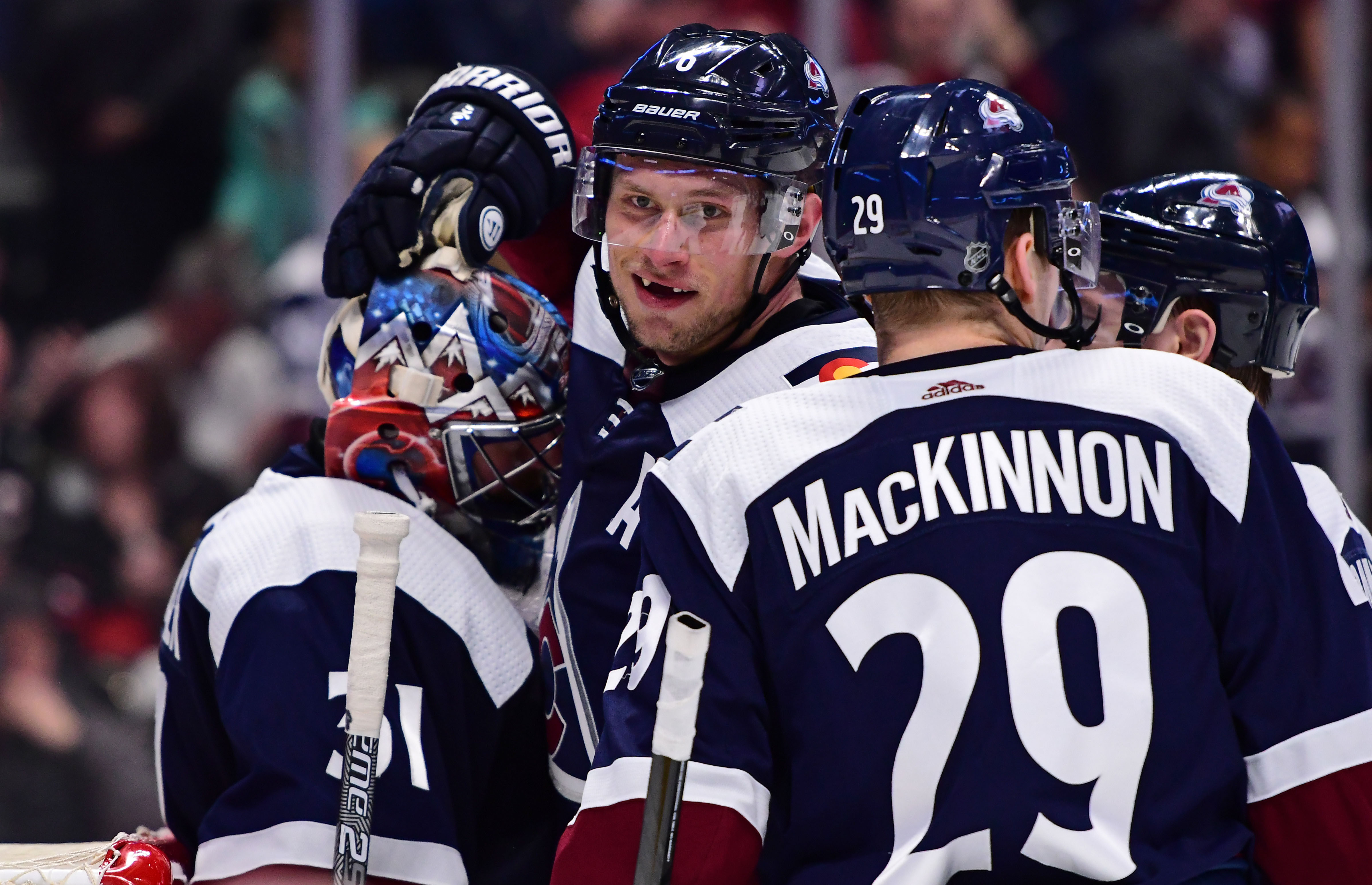 Every game is a "must-win" for the Colorado Avalanche right now. With division rival, Chicago Blackhawks in town, Saturday's matinee was even more important.
Missing team captain Gabriel Landeskog as well as Mikko Rantanen, Colorado knew that it would need the secondary lines to step up their game – and that's exactly what happened.
Goals from J.T. Compher, Colin Wilson and Sven Andrighetto propelled the Avalanche past Chicago in a fast-paced, high-intensity game. An empty netter from Derick Brassard sealed the 4-2 victory over the Blackhawks.
What did we learn from this divisional win?
1. Without Mikko Rantanen, others stepped up in big ways:
It was no secret that without Landeskog and Rantanen, scoring would need to come from somewhere else. J.T. Compher and Colin Wilson each played some of their best hockey of the season. Wilson and Alexander Kerfoot had two points on the night as well. This scoring needs to continue for Colorado to keep its playoff hopes alive.
2. Philipp Grubauer continues to show why he is the rightful owner of the starting position:
Grubauer saved 29-of-31 shots faced, controlled his rebounds and essentially kept Colorado in this game. He is most likely the goaltender this team will count on down the stretch and his strong play was a positive sign.
3. The Avalanche benefitted through special teams:
Colorado killed off every penalty they faced and also recorded a crucial power-play goal of their own.  It was the momentum from those special teams plays, that took the opposing fans out of the game and energized the Avalanche fans in the process.
4. 11 forwards, 7 defensemen still works well:
Despite missing Mikko Rantanen, Avalanche head coach Jared Bednar stuck with the lineup he's used since Landeskog went down. Colorado's defense was under a barrage today but still looked very fresh due to the depth on the bench. When Tyson Barrie caught a stick to the face, Colorado didn't skip a beat and we really saw the benefit of having seven active defensemen.
What's next for the Avs:
Colorado will have a quick turnaround with another game against the Blackhawks on Sunday – this time in Chicago. Puck drop is set for 6:00 PM MST from the United Center.