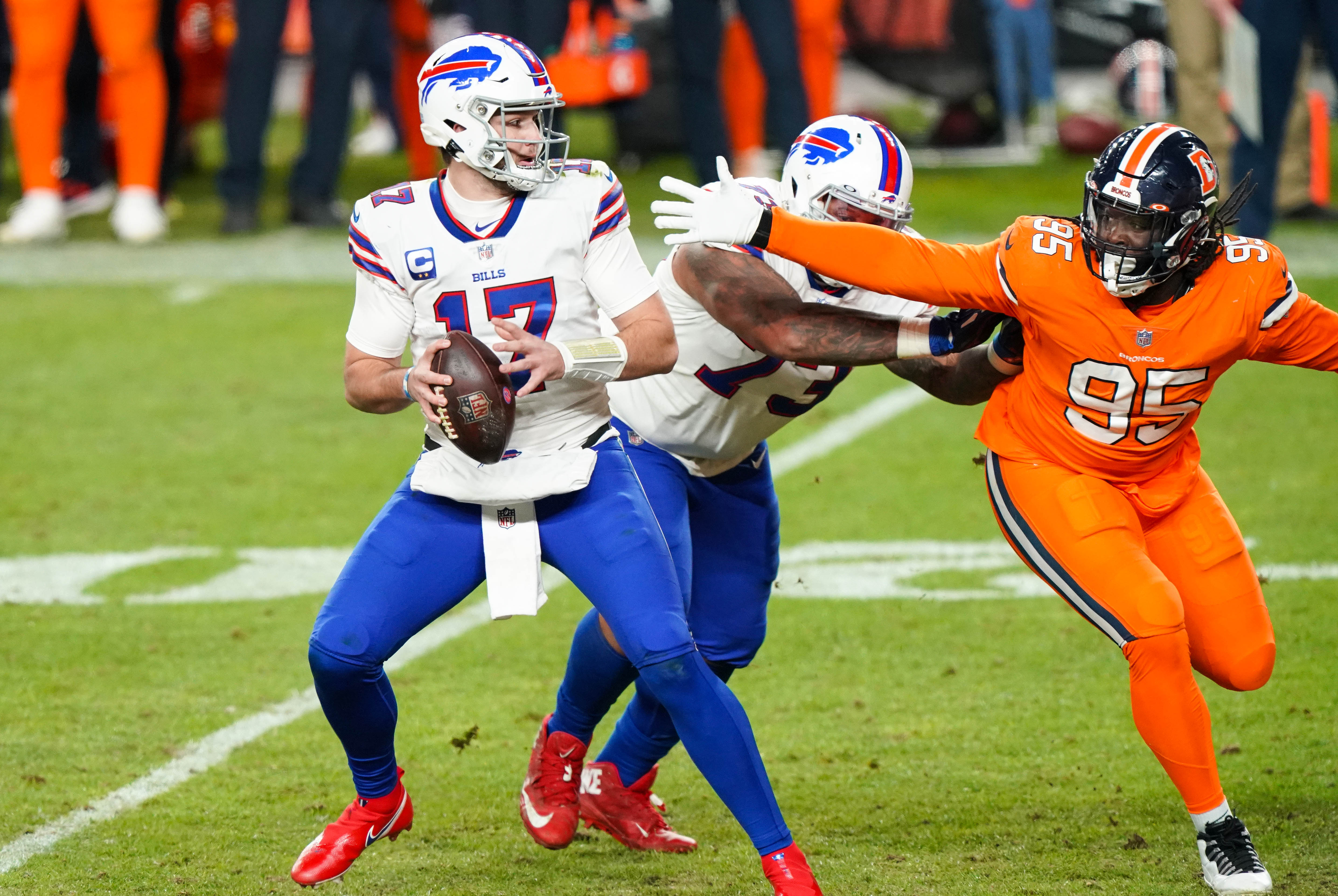 After a year-long hiatus due to the COVID-19 pandemic, the NFL preseason will make its return in August.
With a young roster, a quarterback competition in full swing, and a need for depth, the importance of this preseason can not be understated for the Broncos. This is a rare opportunity for many players to be seen in a game-like situation by decision-makers, in hopes of realizing their NFL dreams.
For the Broncos, there are multiple players that could take advantage of this opportunity, ultimately showing their value to the team. Whether it is through special teams, being a developmental piece, or showing that they are ready for a more prominent role this season, players will have to showcase their talents at the highest level for the shot of making the final 53-man roster.
McTelvin Agim
Drafted in the third round just last year, Agim was widely known as a developmental prospect coming into the league. Moving from edge to interior defensive line his senior year of college, Agim had to get stronger at the point of attack and continue to polish his technique.
As a rookie, he did not play much, but these concerns stayed consistent in the time he did play. While he flashes tremendous athleticism and pass-rush upside, his run defense suffered.
With a year of NFL experience under his belt, Agim needs to show the Broncos coaching staff the work he has put into becoming a better football player, earning himself a role as a rotational piece in this upcoming season.
The ability to get a consistent pass rush only bringing four rushers has become ever so important in today's pass-oriented league. If Agim has proven to add enough value to crack the rotation, the Broncos have a better shot at accomplishing this with fresh legs on the field.
Netane Muti
Muti is a guard prospect for the Broncos that saw his draft stock plummet last year due to an inability to stay healthy at Fresno State. Limited to only 318 snaps in his final two years in college, many were questioning his ability to withstand a physically grueling NFL season.
Muti saw the field in four games his rookie season, starting only once. In that time, he looked fairly raw and unpolished but the potential is definitely there. Muti was widely viewed as a battering ram-style guard prospect that could add nastiness to an offensive line.
A future interior front of Muti, Meinerz and Risner, flanked on one side by Bolles, would have nastiness in spades.
Entering year two and with a new general manager in George Paton, the Broncos don't have much of an investment tied into Muti. Drafted in the sixth round last year, Muti needs to show that he is a player worth the time that will be needed to further develop his skill set.
If this is shown, not only do the Broncos have solid interior offensive line depth for this season but a possible starter in the future.
Calvin Anderson
With no long-term right tackle on the Broncos roster, Anderson could take advantage of this preseason, showing that he is someone worth the continued development.
At 6-foot-5 and 300 pounds, Anderson surely has the body and length of an NFL tackle but coming into the league as an undrafted free agent in 2019, there is no doubt that he has plenty to work on.
In his two starts last year, he looked rough around the edges, struggling in both games. To ensure a roster spot going into the future, Anderson needs to show a significant jump in play.
It is worth noting that offensive tackles usually take longer than other positions to develop in the NFL, as Broncos Country has seen with Garrett Bolles, but with the lack of investment the Broncos have in Anderson, the developmental process needs to be sped up.
Justin Strnad
The talk of training camp last year, Strnad's season was over before it even started. Talked up to be the pass coverage linebacker Broncos Country has long been waiting for, Strnad injured his wrist before the season, ultimately putting him on injured reserve.
Injuries have always been the biggest concern for Strnad, as he suffered multiple injuries throughout his college career. With the Broncos now having linebacker Barron Browning on the roster as well, it is essential for Strnad to get through this offseason healthy.
In the preseason Strnad will need to show this pass coverage ability we heard hyped up last training camp, while also adding value on special teams. If he can do this, Strnad is most definitely worth a roster spot and, eventually, a role on the Broncos' defense.
Kary Vincent Jr.
At first glance, it may seem improbable that a seventh-round corner entering a loaded secondary has much of a shot of having any impact on his rookie season, but with nickel cornerbacks Bryce Callahan and Essang Bassey's injury history, Vincent has a foot in the door.
To ensure a roster spot in this crowded secondary, Vincent has to impress on defense and, more importantly, on special teams, as that will likely be where his snaps come as a rookie.
Theoretically, special teams is an area that he should thrive in. Vincent is a blazing fast defensive player that should be able to play coverage on punts and kickoffs, but we haven't seen it yet.
Bassey is coming off a serious injury and the Broncos must have depth in the slot behind the oft-injured Callahan. Although Denver has a solid group of cornerbacks, Vincent's specialization in a nickel cornerback role, while also add special teams value gives him a real shot of making the roster if he impresses this preseason.