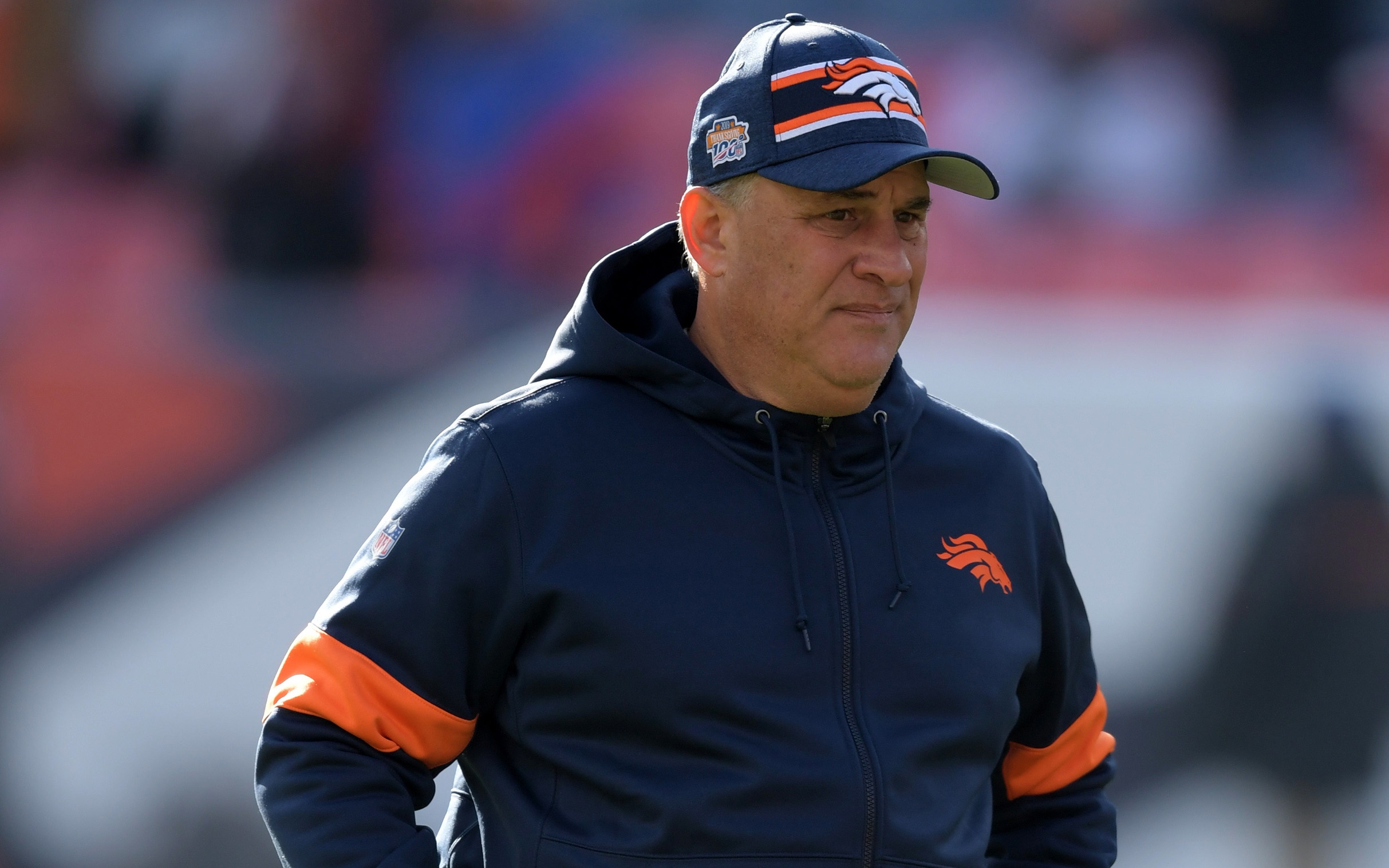 After two losing seasons, it's safe to say that Denver Broncos head coach Vic Fangio is on the hot seat. The old saying is that NFL also stands for 'Not For Long', and that is especially true with head coaching jobs.
If Fangio leads the Broncos to another losing season, it's highly likely that he gets the boot. Let's take a look at five candidates who could replace him.
Leslie Frazier – Buffalo Bills, DC
Frazier joined the Bills as their defensive coordinator in 2017 and was upgraded to assistant head coach in 2020. Since being hired onto Sean McDermott's staff, the Bills have had a top 12 defense every season.
On a personal level, George Paton and Frazier worked together in Minnesota for seven years. Frazier was the Minnesota Vikings' defensive coordinator from 2007-2010. He was promoted to head coach in 2010 and stayed in that position until 2013. After going 3-13 in a rebuilding year during his first season as a head coach, Minnesota went 10-6 and made the playoffs in the biggest single-season turnaround in Vikings history.  
Kevin O'Connell – Los Angeles Rams, OC
Sean McVay hired O'Connell as the Rams' offensive coordinator on January 16th, 2020. O'Connell is a former NFL quarterback who was drafted in the third round.
One of the recent trends in the NFL has been hiring young offense-minded coaches, especially those tied to the league's wunderkind, Sean McVay. O'Connell is only 36 years old. 
With Matthew Stafford as the new Rams quarterback, O'Connell is primed to lead a potentially dominant offense this season. If this is the case, expect to see O'Connell on many GM's radars.
With a young Drew Lock at the helm, Paton might view O'Connell as the perfect option to continue pushing him to success. 
Todd Bowles – Tampa Bay Buccaneers, DC
After Tampa's defense shutdown Patrick Mahomes in Superbowl 55, Bowles is considered one of the most desirable head coaching candidates in the NFL.
His unit held the Kansas City Chiefs offense to only 350 total yards and nine points. It was the first time Mahomes didn't throw a touchdown in a game since September 29th, 2109. 
Bowles was previously the head coach of the New York Jets from 2015-2018. His record was 24-40. Although that record is disappointing, it's worth noting that he is the last Jets' head coach to lead the team to a winning season and that New York only got worse upon his departure.
After being fired in 2018, Bruce Arians hired him on as his defensive coordinator. Since then, he's been able to rehab his reputation and re-establish himself as one of the premiere coordinators.
On August 4th, he signed a three-year extension with the Buccaneers, but that doesn't mean that a future head coaching job is out of the question.
Eric Bieniemy – Kansas City Chiefs, OC
In the three years since Bieniemy took over as the Chiefs' offensive coordinator, they have scored more touchdowns (178) than any other team in the NFL and have consistently been the league's best offense.
That span includes Patrick Mahomes' 2018 MVP season and the Chiefs' Super Bowl 54 win. Also during that span, Mahomes and other star players from the Chiefs offense have consistently credited Bieniemy for making their offense as dominant as its been.
He recently interviewed with the Chargers, Texans, Falcons, Lions, Eagles, Jaguars, and Jets, though he received no head coaching offers.
Since the Peyton Manning era, the Broncos' offense has fallen to near the league's bottom. If Fangio is let go, he might decide that the Broncos need to start fresh with an offense-minded coach.
Mike Munchak – Denver Broncos, OL Coach
Paton might decide to look in-house for Fangio's replacement. Although he's not a coordinator, Munchak is well-regarded as the best offensive line coach in football.
The Broncos hired on Munchak in 2019. After being drafted in the first round in 2017, left tackle Garett Bolles was labeled a bust after three mediocre seasons. Since Munchak started coaching him, Bolles has re-signed to a four-year, $68 million contract extension and was named a Second Team All-Pro left tackle.   
One of the Broncos' main issues has been consistency on offense. Hiring a coach already on the Broncos' staff could provide that. It's likely that Munchak would keep a majority of the offensive coaches and would already know the team well.