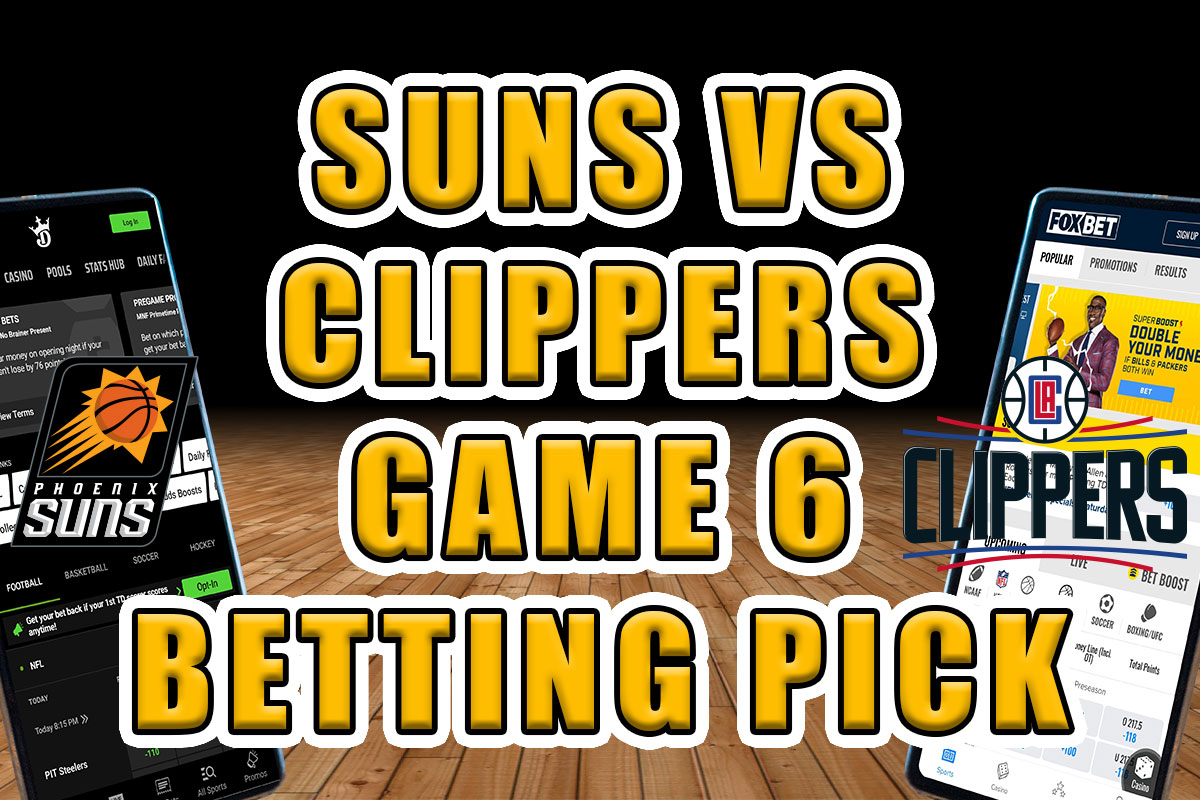 The Suns failed to close out the shorthanded Clippers on Monday night in Phoenix during Game 5 and, suddenly, the series gets very interesting once again. Now, the Clippers host Game 6 at home in the Staples Center, knowing a win would force a decisive Game 7 for all the marbles.
Let's jump into a potential series-deciding Game 6 between Phoenix and Los Angeles with some bold Suns vs. Clippers betting picks.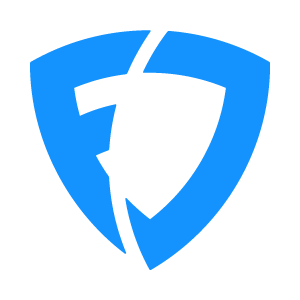 FanDuel Sportsbook
States: AZ, CO, PA, NJ, IA, IN, IL, TN, VA, MI and WV
GET THE APP
NFL WEEK 1 BONUS!
ANY TEAM TO WIN


BET $5, WIN $200
BET NOW
The Clippers were able to steal Game 5 on the road, despite missing their all-important big man, Ivica Zubac (knee), along with Kawhi Leonard (knee), who will miss his eighth straight game tonight. Meanwhile, the Suns continue to be in good health, but will be concerned that they allowed the Clippers to shoot 54.8% from the field in Game 5, highlighted by a 15-20, 41-point night from Paul George, who also added 13 rebounds, six assists, and three steals.
Phoenix guard Chris Paul knows all about blowing 3-1 Western Conference playoff leads from his time with the Clippers when they dropped a 3-1 advantage against the Rockets in the West Semis in 2015. He now aims to help his team close things out tonight, rather than risk a win-or-go-home Game 7 in Phoenix where all the pressure would be on his team.
Suns vs. Clippers Betting Pick (Game 6)
Best Bets
Terance Mann Under 10.5 Points (DraftKings Sportsbook -110)
Chris Paul Over 28.5 Total Points & Assists (FanDuel Sportsbook -113)
Marcus Morris Over 1.5 Made Threes (DraftKings Sportsbook -141)
Paul George Over 10.5 Rebounds (FanDuel Sportsbook +114)
Devin Booker Under 4.5 Assists (FanDuel Sportsbook -130)
Click here to get FanDuel Sportsbook and grab 30-1 odds (bet $5, win $150) on Game 6 between the Suns and Clippers.
1. Terance Mann Under 10.5 Points (DraftKings Sportsbook -110)
Terance Mann has provided the Clippers some unexpectedly uplifting plays and performances during this postseason, currently finding himself in the starting lineup. However, his output seems to be directly tied to his playing time and his 26 minutes on the court in the Game 5 win is an ominous sign for those hoping for a big game from the 6'5" guard tonight.
Mann managed just four points in Monday's win and has only attempted more than 10 shots once in the playoffs. That came during his 39-point outburst in Game 6 to close out the Jazz. He only topped this prop's point total in five of 17 games during the postseason – 39 points in 36 minutes, 13 points in 26 minutes, 13 points in 26 minutes, 12 points in 33 minutes, and 12 points in 32 minutes. In the other 12 playoff games, he has averaged just 4.2 points per game in an average of 16 minutes of game action.
Terance Mann is 8th in +/- (+112) despite being 31st in minutes played this playoffs.

The Clippers have outscored opponents by 18.0 points per 100 possessions with Mann on the court, the best on the team. pic.twitter.com/aa12AU9Fww

— StatMuse (@statmuse) June 29, 2021
Mann saw his second least minutes allocation of the series in Game 5, despite the Clippers being down a man with Zubac out. Knowing George and Reggie Jackson will barely get any rest tonight and with Patrick Beverley playing a greater role (31 minutes in Game 5), there may not be a ton of space on the court for Mann tonight, especially if Zubac is able to return.
In the most critical game of the season for the Clippers, they are more likely to lean on their stars wherever possible and Mann, a guy who topped this prop's point total in just 18 of 67 regular season games (26.9%), could find himself the odd man out on the offensive end.
If Mann ends up around his regular season (18.9) or postseason (19.3) minutes averages, he will likely do the same with points (7.0 regular season, 7.7 postseason). Don't be blinded by the clincher against Utah, as it appears to be a bit of a flash in the pan.
Sign up with DraftKings Sportsbook by clicking here and bet $1 to win $100 on any NBA postseason game.

DraftKings Sportsbook
States: AZ, CO, PA, NJ, IN, IL, IA, MI, MI, VA, TN, and WV
GET THE APP
SIGNUP BONUS
UFC 265 NO-BRAINER!


BET $1, WIN $100
BET NOW
2. Chris Paul Over 28.5 Total Points & Assists (FanDuel Sportsbook -113)
Having lived the nightmare once already, Chris Paul will likely be the most determined player on the court tonight, hoping to avoid another Game 7 after leading a big playoff series by a 3-1 margin.
When his Clippers lost to the Rockets in Game 6 back in 2015, Paul lit it up for 31 points and 11 assists. We expect a similar effort this evening, with the future Hall of Famer likely to want the ball in his hands on every possession and wanting to be on the floor as many minutes as possible. He will likely set the tone early by controlling the clock, looking to get into the lane, and taking or creating high percentage looks.
Monday's Game 5 was the first time in three tries in this series that Paul crested this prop's points-assists total, with 22 points and eight assists, but he easily topped this number in all four games of the Denver series before his COVID-19 setback that forced him out for 11 days.
Paul averaged more points and more assists on the road than at home this season and has increased both numbers since after the All-Star Break. If Phoenix can manage to hold a lead late in the game, you know the ball is going to be in Paul's 90% foul-shooting hands, giving us some bonus freebies.
3. Marcus Morris Over 1.5 Made Threes (DraftKings Sportsbook -141)
Marcus Morris struggled mightily with a knee issue through much of this series, looking a shell of his normal self. He awoke from his slumber in Game 5, however, logging 39 minutes of play, 14 more than any other game in the series, while posting 22 points on 9-16 from the field. Quite unusually, only five of those 16 shot attempts were from long range, as over half of his shots during the regular season came from beyond the arc.
After being so effective inside on Monday night, Morris could find some space to get up more of his patented 3-point efforts, of which he made 47.3% during the regular season, one of the best marks in the entire league. Morris should again find himself the beneficiary of an unavailable or limited Ivica Zubac, as he can guard multiple positions defensively and allows the Clippers to run the small lineup they used to such great effect in the final two games of the Utah series once Leonard went down.
Marcus Morris tonight pic.twitter.com/DSIHLDADAV

— 𝑪𝒐𝒏𝒆 🌩 (@Three_Cone) June 29, 2021
Morris made multiple triples in eight of 18 postseason games thus far, a mediocre 44.4% of the time. However, he made 2+ threes in both regular season meetings against the Suns and has shot 21-39 (53.8%) in his last eight home playoff games, a place where he averaged 2.8 makes from beyond the arc this year at a 54.8% clip. Morris made 2.9 threes per game in Los Angeles wins and just 1.6 per game in its losses. They need to get him going from deep tonight to send this series back to Phoenix for a Game 7.
Click here to bet $20, win $100 guaranteed (regardless of the outcome) with a no-brainer BetMGM promo.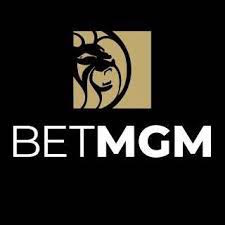 BetMGM
STATES: AZ, CO, IN, IA, MI, NV, NJ, PA, TN, WV, VA
GET THE APP
SIGNUP BONUS
BET $10, WIN $200


IF YOUR TEAM SCORES A TD
BET NOW
4. Paul George Over 10.5 Rebounds (FanDuel Sportsbook +114)
Paul George is off that 15-20, 41-point Game 5 masterclass and, yet, here we are talking about his rebounding. For George, it's about far more than just scoring the rock. He knows he has to be a part of every aspect of the Clippers' game in order for them to have a chance to win. He has played the most minutes of any player in the NBA this postseason, nearly a full game's worth more than Trae Young in second.
With Zubac out or limited, George knows his importance on the glass in a generally defensive series. He has posted three straight games of 13 or more rebounds and has 9+ boards in 13 of the Clippers' 18 playoff games (72.2%).
To put in perspective how much more integral his role is on the glass right now, George only reached nine rebounds in 11 of his 54 regular season games (20.4%). His 9.7 rebounds per game in the Playoffs is more than 3 better than his regular season 6.6 average and he has pulled down 13.2 boards per game since Leonard went down.
Knowing he averages close to a full rebound more in Los Angeles wins than losses, George will surely be involved on the glass with every errant shot tonight. With a workload that is sure to be 33-50% greater than his regular season minutes average, George will have plenty of chances to pull down 11 rebounds or more tonight for the fourth time in a row.
5. Devin Booker Under 4.5 Assists (FanDuel Sportsbook -130)
We mentioned the expectation that Paul will have the ball in his hands on nearly every offensive possession tonight in this critical Game 6.
Paul will want to control the tempo and ensure his team is taking quality shots each trip down the court. Booker will likely be the beneficiary of this approach from a scoring standpoint, if CP3 can create space for him via dribble penetration. However, we think it may also leave Booker with far fewer chances to deliver helpers of his own.
Booker is the only true pure scorer on this roster and the Suns will likely need him to tally something close to his 27.3 points per game postseason average in order to win tonight. Booker dished out 16 assists in the first two games of this series with Paul sidelined. Upon his return, however, he has just eight total in three games.
He has averaged just 2.7 assists per game in three efforts against the Clippers on the road this season, a theme that has followed him in away games all season. Booker averaged just 4.0 assists per game on the road, compared to 4.7 at home, including just 3.3 per game in all games at the Staples Center during the regular season (Lakers and Clippers).
The Suns have made an average of 36.3 field goals per game in the last four games, less than any team in the league averaged this season, and have made 39.8 per game in the entirety of the playoffs, which would have been the NBA's ninth-worst mark.
To expect Booker, who averaged one assist in every 10 Phoenix baskets during the regular season, to suddenly shave that to one every seven or eight field goals made tonight is a bit unrealistic, especially if he isn't seeing the ball until late in the shot clock more often than usual.