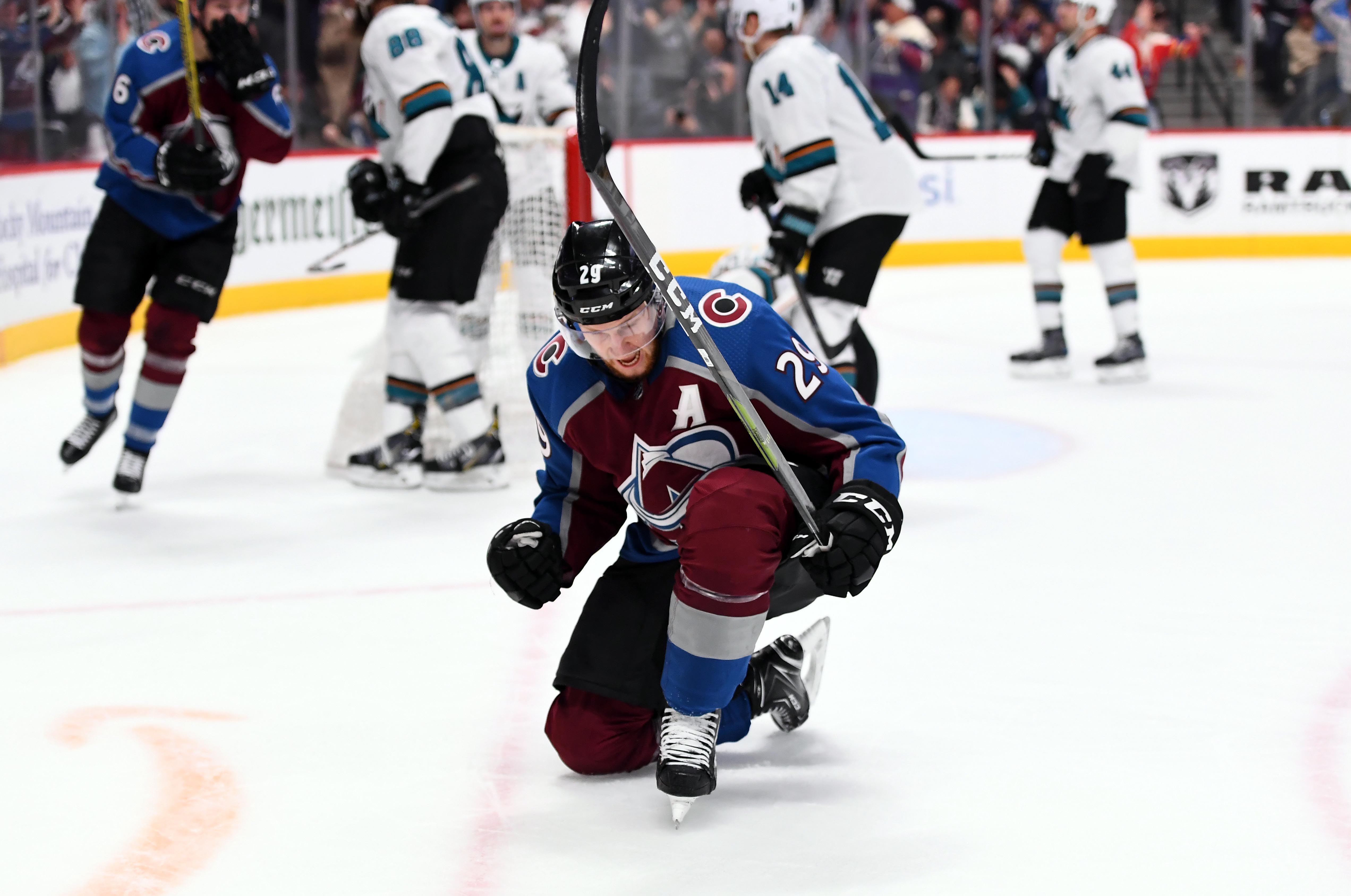 The Colorado Avalanche are showing they've got no quit in them this postseason.
In the biggest game Pepsi Center has seen in over a decade, the Avs played smart, steady hockey for 60 minutes and came away with the 3-0 victory over the San Jose Sharks to tie the series 2-2.
On the backs of their reunited top line, the Avs got just enough offense to get by, and Philipp Grubauer held up his end of the bargain with a 32-save shutout.
The series now shifts back to San Jose for Game 5 on Saturday night, with that game slated for puck drop at 8 PM MST.
What did we learn from this one?
Philipp Grubauer recorded his first career playoff shutout. The German netminder hasn't played poorly this series, but hasn't been the spectacular goalie Colorado had down the stretch. Tonight, he shut it down with ease, making everything look simple on his way to the shutout. The Sharks didn't get a ton of "grade A" chances, but Grubauer did what he had to do and outplayed the goalie at the other end of the ice.
The Cale Makar train is not slowing down anytime soon. The 20-year-old rookie looks like a veteran out there in only his seventh NHL game, picking up yet another point, bringing his playoff total to five. He also managed to lead the Avs' defenders in hits with four. He's a danger to the Sharks every time he's in the offensive zone.
Nathan MacKinnon is clearly the best player left in the NHL playoffs. Like teams need their superstars to do, MacKinnon got the Avs on the board with the first goal of the game and got the nervous Pepsi Center crowd to erupt. Although they picked up a goal tonight, some more offense from the top power play unit would go a long way in the Avs taking this series. MacKinnon's eight-game point streak in the postseason is the third longest in NHL history.
Gabriel Bourque comes to play in the playoffs. Bourque, who sat out a lot of the year as a healthy scratch, has been a valuable player on the fourth line for the second consecutive season. He helped get the Avalanche some momentum in the first 30 minutes of the game with some big hits and hard work in the corners.
Erik Johnson bounced back with his best game of the series. The normally steady defenseman has had a rough go this series, but Johnson bounced back in a big way with a very smart game, and was rewarded with the empty netter to close the game out. The Avs need him going if they expect to win this series.
Now at 2-2, Colorado must win another game in San Jose if they're going to advance to the Western Conference Finals.