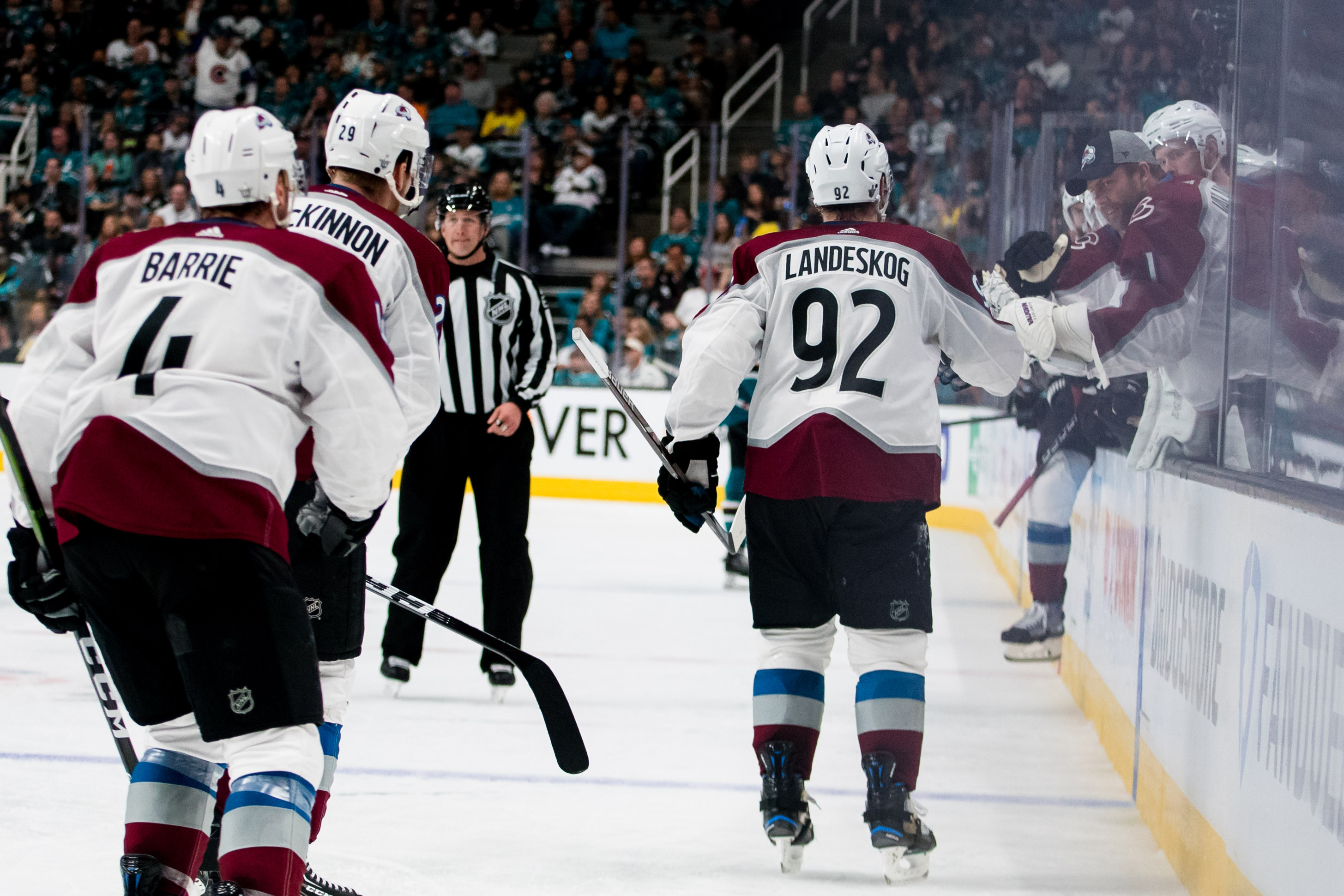 The Avs wanted to follow the template they set in Round 1 against the Flames with a bounce back win in Game 2. They succeeded.
After struggling to get anything going in the first period, the Avs took control in the second period and started to play their style, gaining speed through the neutral zone and getting their defensemen involved offensively. Tyson Barrie would play a major role in this game, picking up points on three of the Avs four goals, and changing the tide in the second period with his play. Nathan MacKinnon ended up scoring into an empty net, which proved to be the important game-winning goal, giving the Avalanche their first win in San Jose since 2015.
With the 4-3 win, the series now turns back to Colorado tied at 1-1. Game 3 will be on Tuesday night at Pepsi Center, and starts at 8 PM MST.
Takeaways:
The Avs may have two young flashy defensemen on the blue line, but Tyson Barrie proved his worth again in game 2. With a goal and two assists, Barrie was pivotal in all of the goals scored against Martin Jones, and his ability to get his shot through traffic was huge on those goals. An unrestricted free agent in one season, there really is no reason to trade Barrie this summer unless someone blows Joe Sakic's socks off.
Cale Makar and Sam Girard gave Avs fans a glimpse into the future. Jared Bednar showed no fear putting two 20-year-old defensemen together in Game 2, and they didn't let him down, putting on a show in the offensive zone in periods two and three after some struggles early. They are far from a finished product, but proved too difficult for San Jose to handle in the offensive zone.
Philipp Grubauer bounced back from his first "off" game in two months. Grubauer made numerous great saves, including a highlight reel glove save in the third period on Logan Couture. He had some issues with rebounds early in the game but held strong the rest of the night.
Matt Calvert made a "hockey hero" play on the empty-netter that shouldn't be forgotten. Sometimes, you have to take a hit to make a play, and Calvert took a big one from Brent Burns right after dishing it off to MacKinnon for the eventual game-winning goal. That's the type of play your teammates never forget.
Matt Nieto is proving to be that surprising depth player who steps up and scores big goals for his team. After two shorthanded goals in Round 1, Nieto scored a big one in the third period tonight and is now 60% of the way to his regular season total. This is how teams get far in the postseason, by picking up goals from guys you wouldn't expect.