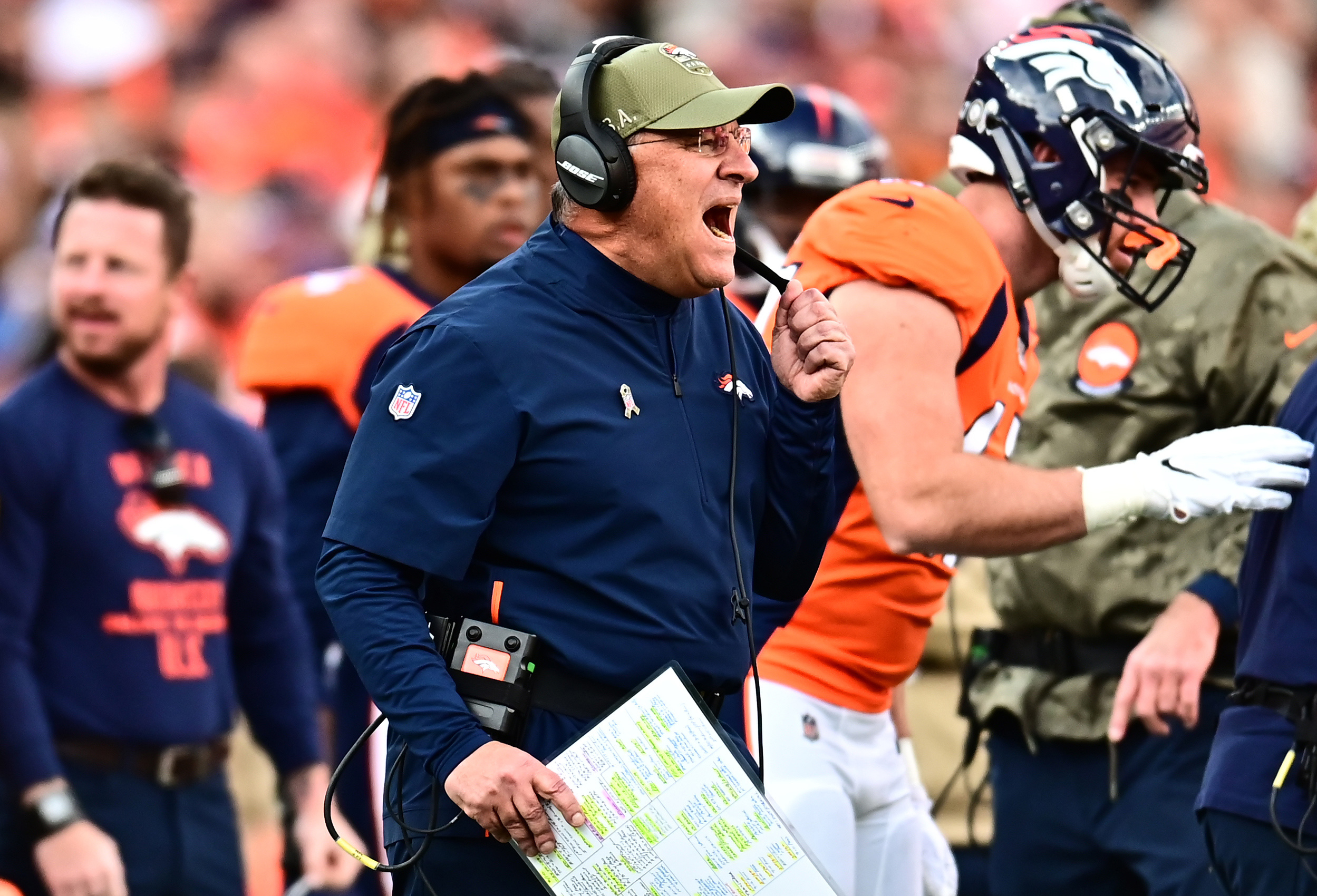 On Friday 27 rookies reported to minicamp to begin their development in the NFL as members of the Denver Broncos.
Even though it is just the beginning of their respective journeys, minicamp has always been a key jumping-off point for young players who are ready to take the league by storm and a sneak peek of what to expect as the regular season draws near.
At the conclusion of camp, coach Vic Fangio graced the media with his presence and said a number of things that should have Broncos fans excited for the upcoming minicamps, training camp, and beyond.
There will be a competition for starting right tackle
Since the season-ending injury to Ja'wuan James, there have been questions about who will become the next starting right tackle for this offensive line unit.
In the following days, Denver was aggressive in the free-agent market and brought in two guys. NFL veteran Bobby Massie was the first signed and became the immediate leader in the clubhouse to take the role but shortly after Denver signed another journeyman, Cameron Fleming.
When asked about the right tackle position at rookie minicamp, coach Vic Fangio was quoted as saying "We signed Bobby Massie and [Cameron] Fleming, guys who have played in the league. It's going to set up good competition for that position."
Having created a much deeper position group with these additions, the training camp battle should be spirited and competitive. The depth should be significantly improved as well, so Denver will not need to panic if someone goes down with an injury or ailment.
Fangio wants to get off to a "Fast Start" in the new season
When asked about the newly released 2021 Broncos schedule Fangio remarked "A fast start is always important, regardless of the troubles we've had the past two years. We hope to get off to a much better start this season."
Getting off to a 0-4 start in 2019 and an 0-3 opening record in 2020 is clearly deeply embedded in Fangio's mind and is something he intends to correct this season.
He goes on to say "The Giants staff stayed intact so what we're watching from them in 2020 should present a lot of carryover to '21. Obviously, the Jaguars are second. That is a totally new staff. [We] have a little bit of guesswork to do there as to what they're going to look like schematically in all three phases. That's really all I look at when the schedule comes out, who is our early opponents."
Of the first three teams on Denver's schedule, the Giants, Jaguars, and Jets combined for an underwhelming 9-39 combined records in 2020. Additionally, the Jaguars and New York Jets will both be led by rookie quarterbacks.
Though two of those first three games are on the road, this sets up well for Denver to get off to that exact "quick start" that coach Fangio was referring to and perhaps setting a much better tone for the rest of the remaining schedule.
Drew Lock's chances at getting first-team reps are "50-50"
With the speculation of who will end up being the Broncos starting quarterback in 2021 continuously circulating, coach Fangio was asked about whether Drew Lock would get the initial first-team reps being the incumbent starter.
"That will be day by day. It's totally 50-50. Maybe I'll flip a coin to see who takes the absolute first snap of the offseason and training camp. By the end of day, meaning by the end of training camp—before those guys make the decision for us with their play—it's going to be a 50-50 proposition." Fangio continued "Some days, some guy might get more [snaps] than the other. Then it will even out the next day or a few days later. It's not going to be 50-50 every day, but over the course of this offseason and training camp it will be."
Reportedly Drew Lock has been in and around the Broncos training facility all off-season in preparation for this upcoming season, perfecting his craft and honing in on his overall approach and preparation. He seems to be embracing the opportunity to lead this Broncos offense.
He has even received rave reviews from his teammates, including Courtland Sutton most recently.
Teddy Bridgewater's addition was no accident though, and whether his presence cows Lock or galvanizes him remains to be seen.
Bridgewater has said all of the right things since arriving in Denver and he will be given every opportunity to show up and take the starting quarterback job. It will be exciting to see how it all unfolds.
Baron Browning will play at ILB
As all of the rookies report to minicamp, a few of the prospects are amassing more and more curiosity from the local media and Broncos country.
Vic Fangio was asked directly about one of those young players, Baron Browning, and his intentions on how the former Ohio State linebacker would be utilized on defense.
Fangio stated simply "We are going to leave him at inside linebacker here for a good bit, see how he does and go from there."
This will likely end any speculation that Fangio and company had desires to start Browning on the edge and see his value on the football field as an inside linebacker.
That's not to say we will not see him playing the edge ever, but the intent is to use him on the interior of the defense for now.
Patrick Surtain wants to take on a leadership role
Not only was Fangio interviewed but Denver's first overall draft pick, Patrick Surtain II was also there and answered questions for the media.
Surtain was asked directly whether he plans on taking a leadership role during these minicamp sessions and responded by saying, "Yeah, I've tried to take on that leadership role and lead by example—giving maximum effort. I'm trying to be a figure that all the rookies can look at. Just going through every drill as fast as I can and working hard through it."
Surtain has lofty expectations to live up to but it is refreshing to hear a young player who is ready to tackle the challenge of something new with maturity and composure.
He was also asked later if he has a chip on his shoulder since he was not the top cornerback drafted.
He responded with, "I'm always going to stay firm that I am the best cornerback in this class. I'll always have a chip on my shoulder no matter what. Going into the league as a rookie, you always have to have a chip on your shoulder no matter what. You have to go out and prove yourself again."
So far he is off to a great start and doing and saying the little things that will endear him to Broncos fans everywhere in no time.