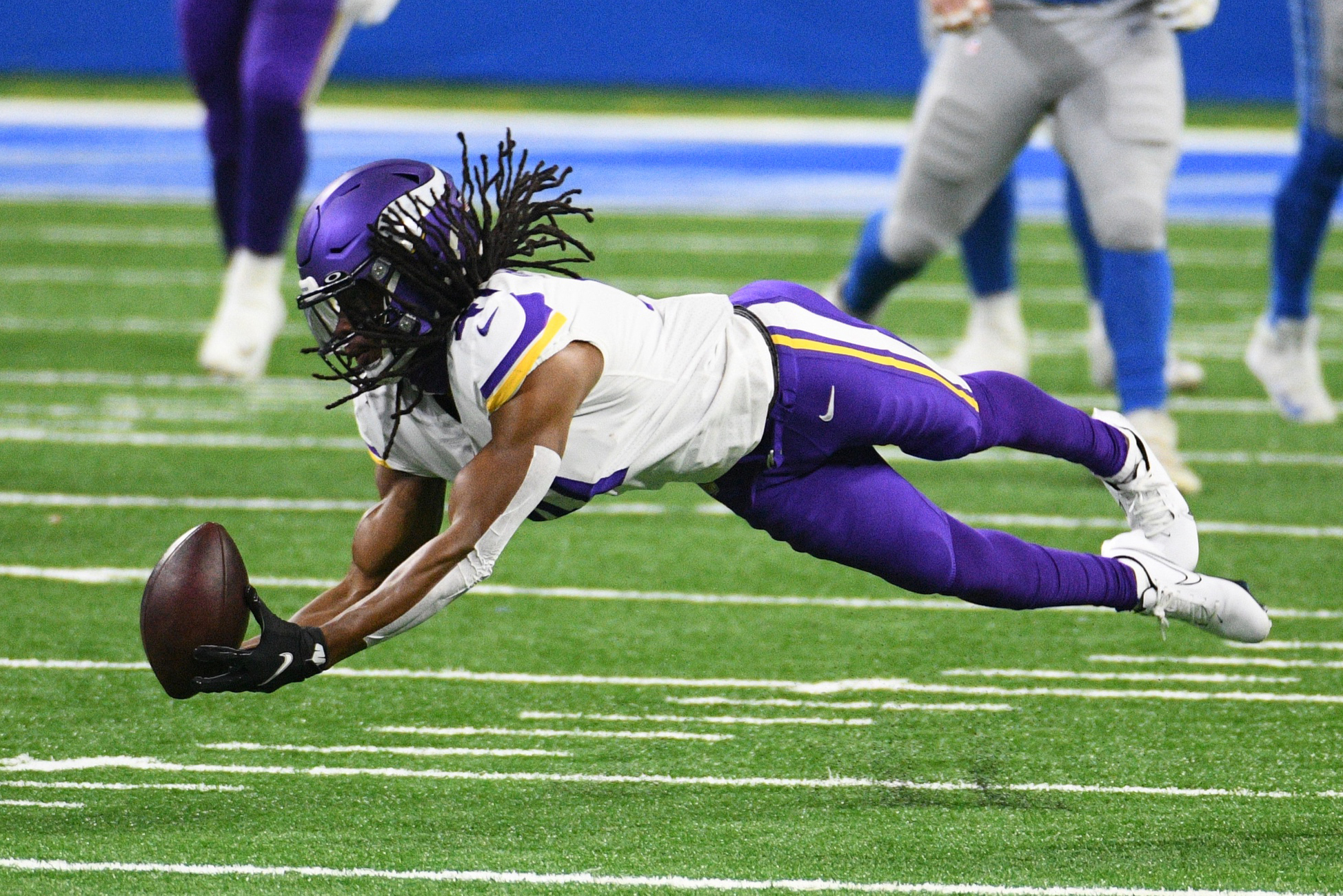 The Denver Broncos seem to have hit a home run with the hiring of George Paton to be their general manager. Paton has a massive off-season ahead of him and could look to bring some of the Vikings players he's familiar with to Denver.
Here are five of those players the Broncos could consider bringing in, and whether or not that player fits.
Anthony Harris, Safety
The Broncos' messy situation at safety this off-season isn't discussed nearly enough. All three of their best safeties — including the Pro-Bowler and former All-Pro Justin Simmons — could be off the roster next year, and two of those three are set to be unrestricted free agents in just a few weeks.
In a nightmare scenario where the Broncos lose Simmons, Anthony Harris would be about as good of a replacement as there is. Alongside Denver's star safety, Harris has been one of the elite free safeties in the league over the past two seasons. He would also be a terrific fit for Fangio's scheme.
Now for the same reason Simmons is unlikely to leave Denver, Harris is unlikely to leave Minnesota.
He is a star — bordering on superstar — entering his prime without any character concerns. You don't let those guys leave when your defense is starving for talent.
Eric Wilson, Linebacker
Behind Harris, Minnesota's second-most prominent free agent is starting linebacker Eric Wilson, who Denver could consider.
The Broncos have been sub-par at linebacker since their magical Super Bowl run five years ago, and Wilson could offer some of the coverage ability Denver has been searching for.
Unfortunately, out of all the off-ball linebackers the Broncos could target, Wilson would rank very low on the list.
He was one of the league's worse starting linebackers this season and he'll probably receive a starting-caliber contract in free agency. It wouldn't make sense to replace either Josey Jewell or Alexander Johnson with him because he's been much worse than either of them.
If Johnson leaves though, Wilson could be an emergency backup option.
Todd Davis, Linebacker
Signing Wilson might not make much sense, but a reunion with Todd Davis could work.
The biggest hurdle here is that Davis was cut by the Broncos before the 2020 season even started, so it would be hard to see them bringing him back unless a prominent linebacker like Johnson left.
With that said, it's a new front office and Davis would be much cheaper now. He's also a solid veteran that's familiar with the scheme, and a good locker room presence. He could be a great "bridge linebacker" Denver could start for the first couple of games and continue to rotate as they transition to a first-round rookie like Parsons or Owusu-Koramoah.
Rashod Hill, Tackle
Right tackle isn't necessarily a need for the Broncos, but it is one of the biggest looming question marks on the roster.
Even though Ja'Wuan James should start next season and provide an upgrade on what the Broncos have had at that position, he's also unreliable. It's unfair to criticize him for opting out of the 2020 season, but even before then he had awful injury luck throughout his career.
Rashod Hill could be an interesting insurance policy for James if the Broncos don't want to draft a developmental tackle. Hill was Minnesota's swing tackle last season and did a good job at it. He's a solid run-blocker who didn't allow a sack this season and allowed a pressure once every 15 snaps.
Brett Jones, Center
The two questions the Broncos have on their offensive line are at center and right tackle. Hill can be an emergency parachute at tackle, and Brett Jones can provide a stabilizing veteran presence at center.
You could sign Jones to be struggling rookie Lloyd Cushenberry's mentor to help him make a big leap in year two.
Also if Cushenberry is a disaster in 2021 — though he shouldn't be — you could turn to Jones to keep the offensive line afloat.