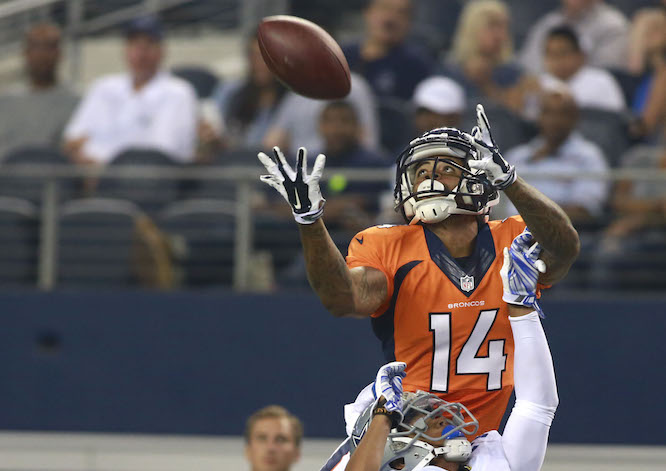 The Denver Broncos have a perfect record through two weeks even though they have been far from perfect. One area of criticism for the Broncos front office and John Elway has been the ability to hit on draft picks.
One player expected to make a big leap this season is second year receiver Cody Latimer. However, through two games Latimer has not recorded a catch. Heck, he hasn't even been targeted yet in 2015.
"He (Latimer) obviously is not the player that Elway thought he was when he drafted him," Joe Williams stated during the Irv and Joe Show. "Remember Fox and the staff were fired because they couldn't develop the younger players, lets see if Gary (Kubiak) can develop the younger players because he sure isn't doing it with Latimer."
Listen to the entire segment below.
Catch Irv and Joe M-F on Mile High Sports Radio AM 1340.