Matt Langley of Basketball Colorado also contributed to the preview.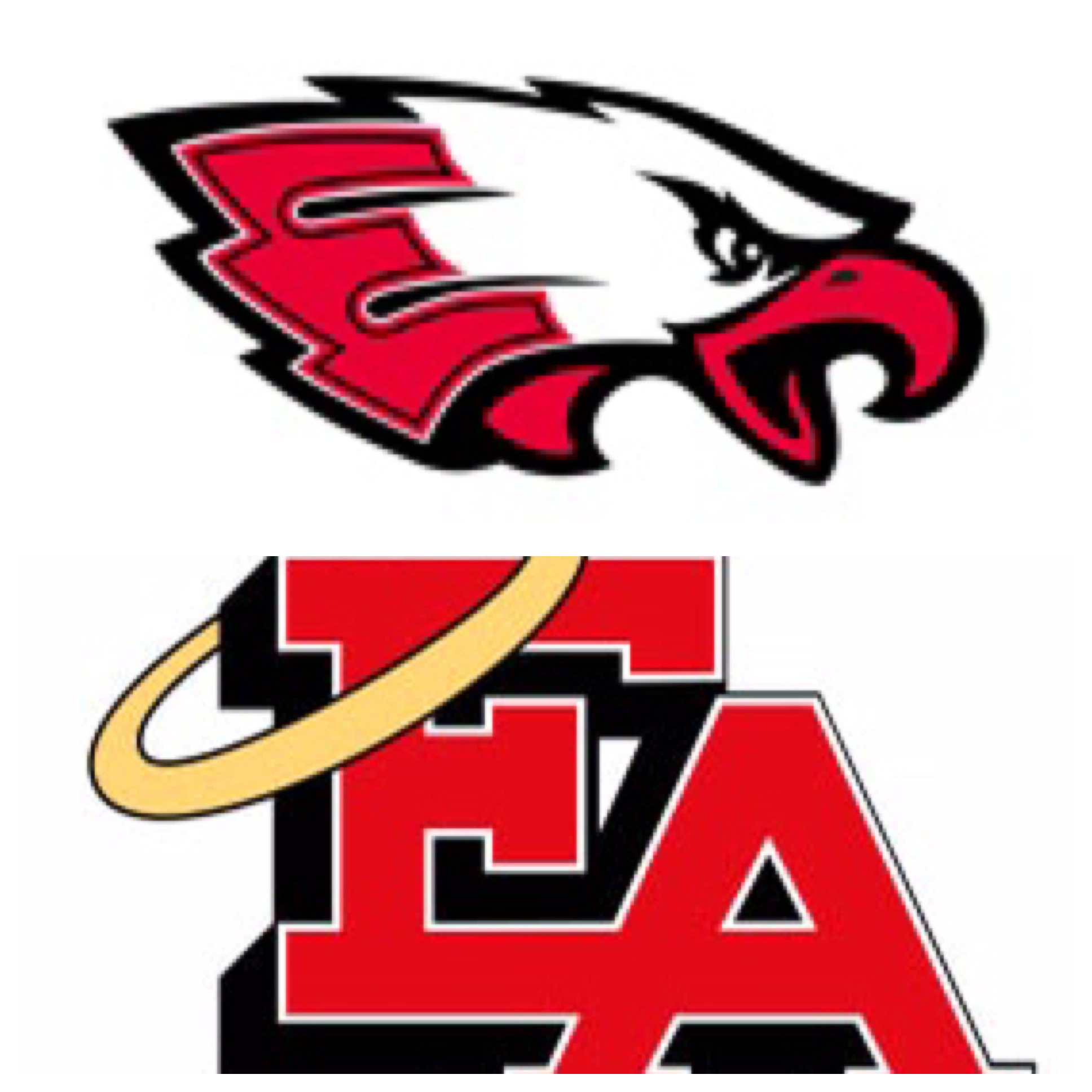 (1)Eaglecrest 22-2 vs. (5) Denver East 17-8 
Tournament recap:
Eaglecrest 66 – (9)Highlands Ranch 50
Denver East 86 – (12) Hinkley  55
Denver East 77 – (4) Grand Junction 57
Last 10:Eaglecrest: 8 -2, East: 7 – 3
Eaglecrest home record: 8 – 2, East road record: 8 – 2
Previous match up: Eaglecrest defeated East 69 – 56  on January 25. The game was played at Eaglecrest. Gatorade Player of the Year finalist Colbey Ross had his best game of the year. Ross finished with 38 points while going 10 of 16 from the field. Ross was the only player in double figures for Eaglecrest. Deron Harrell led East with 21, and Daytone Jennings contributed 13 for the Angels.
What to watch for:
Will East be able to slow down Colbey Ross? Ross was dominant in the first matchup with 38 points. He has been a dominant scorer the entire year averaging just under 19 points per game. In games that defenses made it difficult for him to score, Eaglecrest struggled; like the second Overland game in which Eaglecrest lost and Ross had 16 points, but went 4 for 10 from the field.
Will Eaglecrest be able to find scoring from someone besides Ross? Rudy Carey is without a doubt the most accomplished coach in Colorado. You don't win over 700 games and win multiple state titles without being able to make adjustments. I'm sure Carey will adjust defensive coverages to force someone else besides Ross to be the primary scorer.
Can Daytone Jennings dominate his matchup? Jennings is versatile, long and athletic. When playing at his best he is a tough matchup. Jennings is more than capable of scoring 20 points or more. If he can efficiently score upwards of 18 points that will give East a great chance to win.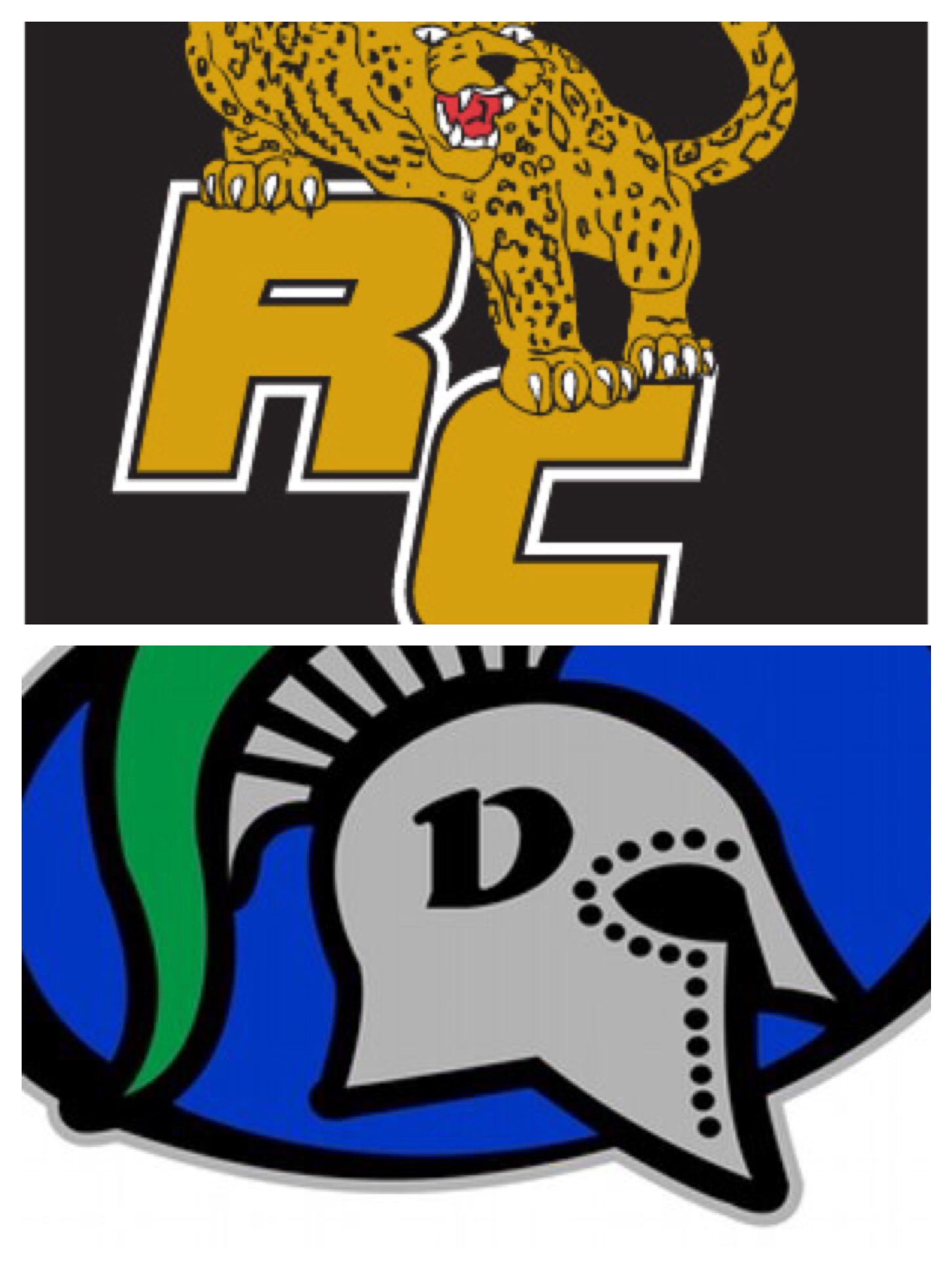 (2)Doherty 21-3 vs. (3)Rock Canyon 20 – 4 
Tournament recap:
Doherty 78 – (7)Lakewood 69
Rock Canyon 58 – (6)Arapahoe 43
Last 10:Doherty: 9-1, Rock Canyon:8-2
Doherty home record: 10 – 0, Rock Canyon road record: 4 – 3
What to watch for:
Can Rock Canyon match up with Brushier? Senior guard Dalven Brushier is averaging 18 points. Brushier is a hard-nosed scorer who has a knack for finishing in the paint. Brushier's backcourt mate is junior point guard Brevin Brimble. Brimble is a knock down shooter with a high IQ and great passing ability. If Masten matches up with Brimble, it means one of Rock Canyon's other guards will have to match up with Brushier. That will be a very tough matchup for Rock Canyon, and that may indeed determine the outcome.
Brevin Brimble's Three Point Buzzer Beater vs. CT
https://www.youtube.com/watch?v=1Hjq_wm_4P0
Will Rock Canyon be able to score enough? Rock Canyon averages 60 points per game, while Doherty averages 70 and has scored over 80 points seven times. With 4 skilled guards in Brimble, Brushier, Emmanuel Burleson, and BJ Hardy, Doherty has no problem playing with pace and scoring efficiently. Doherty can get their scoring from different players, which makes it difficult to game plan against them. Rock Canyon senior Issac Hirsch, who averages 12 points per game may have to exceed his season scoring average to keep up with Doherty.
Sam Masten vs. Emmanuel Burleson: Masten has had quite the sophomore season and is the engine that makes Rock Canyon go. Burleson is one of the best on ball defenders in the state. He often times struggles to defend without fouling, but has routinely disrupted the opposing team's top guard.
https://www.youtube.com/watch?v=BwKvQ7Qa8Z0 (2)Cherokee Trail 18 – 6 vs (3)Legend 19 -5
Tournament recap:
Cherokee Trail 78 – (7)Palmer 67
Legend 68 – (6)Fossil Ridge 46
Last 10:Cherokee Trail: 9-1, Legend:8-2
Cherokee Trail home record: 8-4, Legend road record: 8-1
What to watch for:
Is Riley Matticks healthy? Matticks had perhaps the best game of his four year career against Rock Canyon in a mid-week game. He finished that week with an ankle injury in a make up game against Rampart. Legend will need Matticks to be at 100 percent to match up against Jaizec Lottie of Cherokee Trail.
Who's matching up with David Thornton? Thornton has scored 25 points or more in at least 7 games. He does most of his work in the paint and at the foul line. He's strong and athletic. Legend will have to identify someone to limit his paint scores and defend without fouling, as Thornton has been to the free throw line 10 times or more in 10 games.
CT's paint touches: Can Legend keep CT out on the perimeter? Or will Lottie be able to create and operate below the free throw line? If he and Thornton are able to work in the paint, it could be a long night for Legend.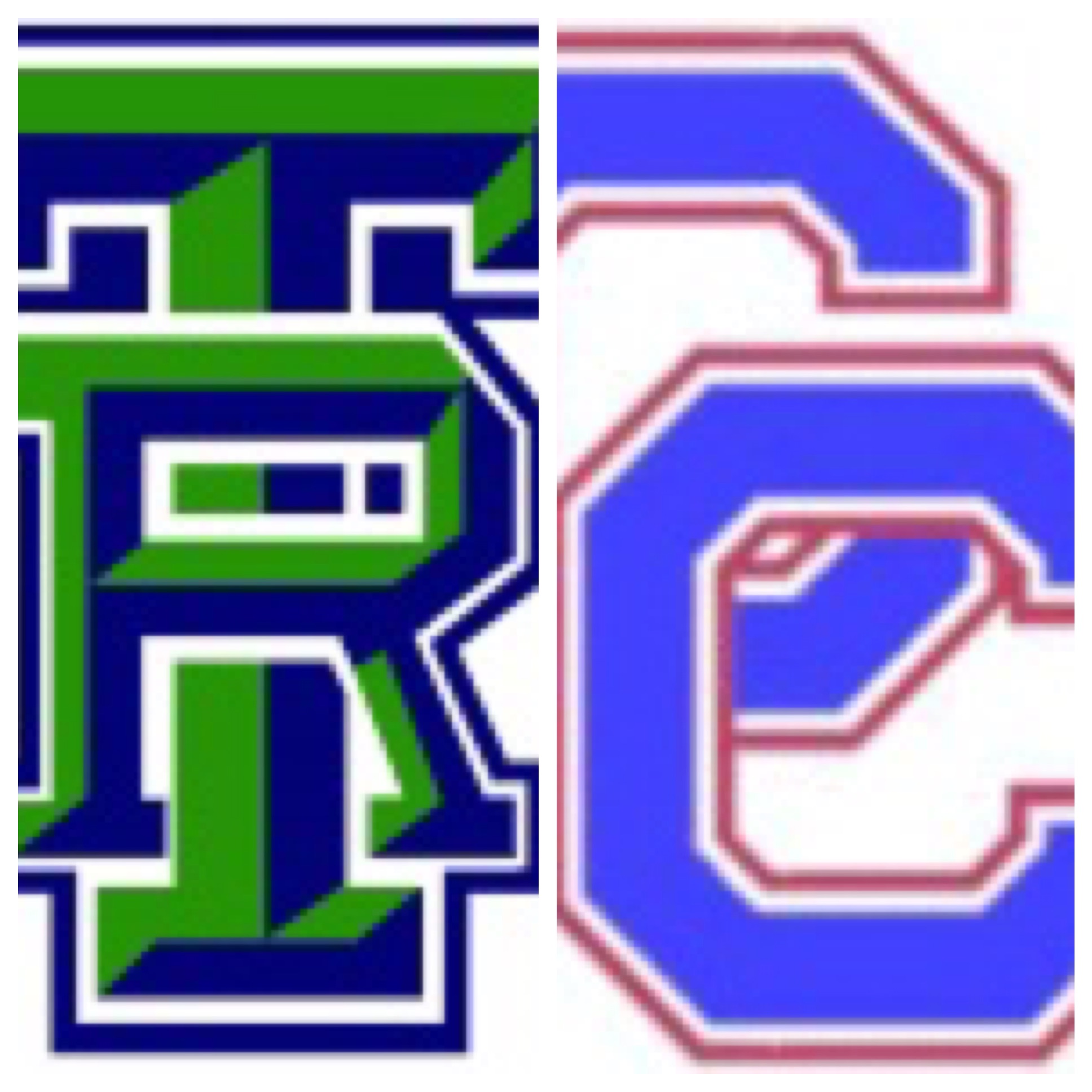 (1) ThunderRidge 21-3 vs. (4)Cherry Creek 15-9 
Tournament recap:
ThunderRidge 67 – (8)Lincoln 50
Cherry Creek  68 –  (5)Rampart 40
Last 10: ThunderRidge: 9-1, Cherry Creek: 7 – 3
ThunderRidge home record: 10 -2, Cherry Creek road                                                       record: 8-3
What to watch for: 
Cherry Creek's three point shooting and offensive rhythm: Cherry Creek is one of the better three point shooting teams in the state. Their offense is very rhythmic and as a result they create a lot of room and rhythm shots from their active cuts and movement of their offense.
Verk's inside scoring: ThunderRidge goes as Clay Verk's scoring goes. Verk is a huge post presence at 6'8 and if he's able to establish deep post position he is a handful. Teams are much more successful against Verk when they force him to catch it off of the block.
ThunderRidge's play under pressure: Cherry Creek was close to handing Rangeview their only lost, played Overland close, and hung tight with Eaglecrest. Cherry Creek has played the best and competed with them. They will not back down and will push ThunderRidge to the limit. ThunderRidge must be prepared for a close game and be ready to make plays late in the game under pressure.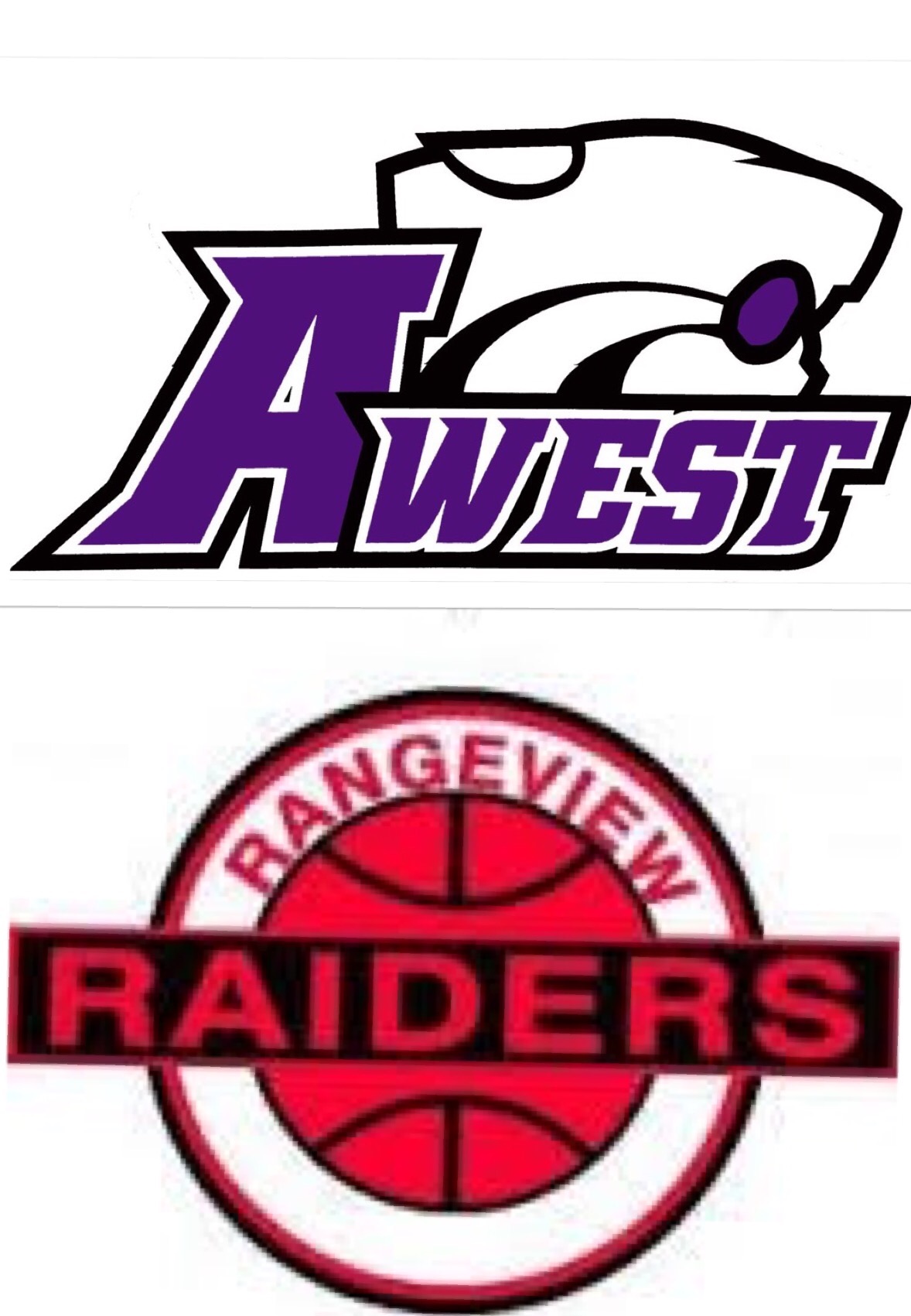 (1)Rangeview 24-0 vs. (5) Arvada West 17 – 8
Tournament recap:
Rangeview 63 – (8)Chaparral 26
Arvada West 54 – (12)Castle View 34
Arvada West 56 – (4)Grandview 54
Last 10: Rangeview:10-0, Arvada West: 7-3
Rangeview home record: 12-0, Arvada West road record: 6-4
What to watch for:
Will Rangeview be Rangeview? Rangeview is 24 – 0 for a reason. They simply need to show up and play the way they have all year. Tough defense, hard drives, and sharing the ball has been the recipe for success thus far.
Can Dallas be dominant? It's hard to find a weakness in a team that ran the table in the regular season, but if you had to identify a weakness on Rangeview it'd be their lack of size. Dallas Walton is a 7'0 center who has the talent to be dominant in the paint on both sides of the floor. In order for Arvada West to have a chance, Walton must be dominate the paint on both sides.
Can Arvada West create room and rhythm threes for Neff? Along with Walton, Arvada West also has one of, if not the best perimeter shooters in the state in Luke Neff. If provided with the space to get his feet set, Neff can drain shots from well past the three point line. Like Walton on the inside, Neff will need to have a big night from three.
Rangeview's pressure defense
https://www.youtube.com/watch?v=UoCzt_5yTPw
'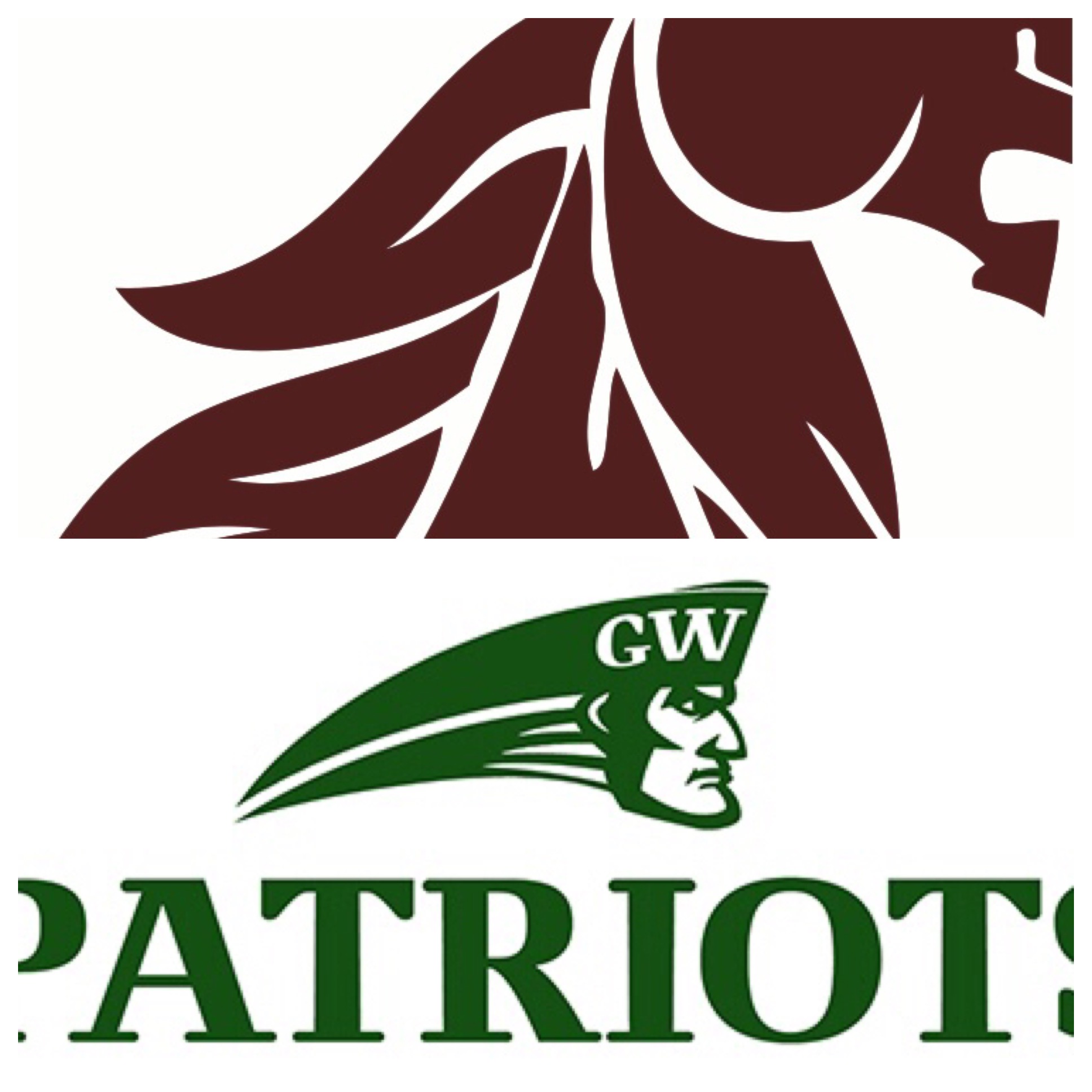 (2) Chatfield 22-2 vs. (3) George Washington 16 – 8
Tournament recap:
Chatfield 78 – (7) Aurora Central 71
George Washington 75 – (6) Greeley West 59
Last 10: Chatfield: 10 -0, George Washington: 9 – 1
Chatfield home record: 11 – 0, George Washington road record: 5-5
Previous match up: Chatfield beat George Washington in the second game of the season on a neutral floor. They dominated the game, defeating George 88 to 70. Riley Welch and Joe Miks both scored 19 points for Chatfield, while Daylen Kountz scored 25 points in the loss for George Washington.
What to watch for: 
Tempo: George is one of the most dynamic open court teams in the state. If the game is played at a fast pace George is likely to win going away.
George's half court offense: George will have to execute in the half court. Often times when they are forced to play in the half court the ball sticks, bodies do not move, and they take marginal shots. They must capitalize in the half court to advance.
Daylen Kountz: This game features a lot of talented guards on both sides. The cream of the crop is George Washington sophomore Daylen Kountz. Kountz is a silky smooth lefty who is already one of the best scorers in the state. He seems to get more explosive by the day and routinely finishes above the rim. Kountz has the ability to take over this game if need be.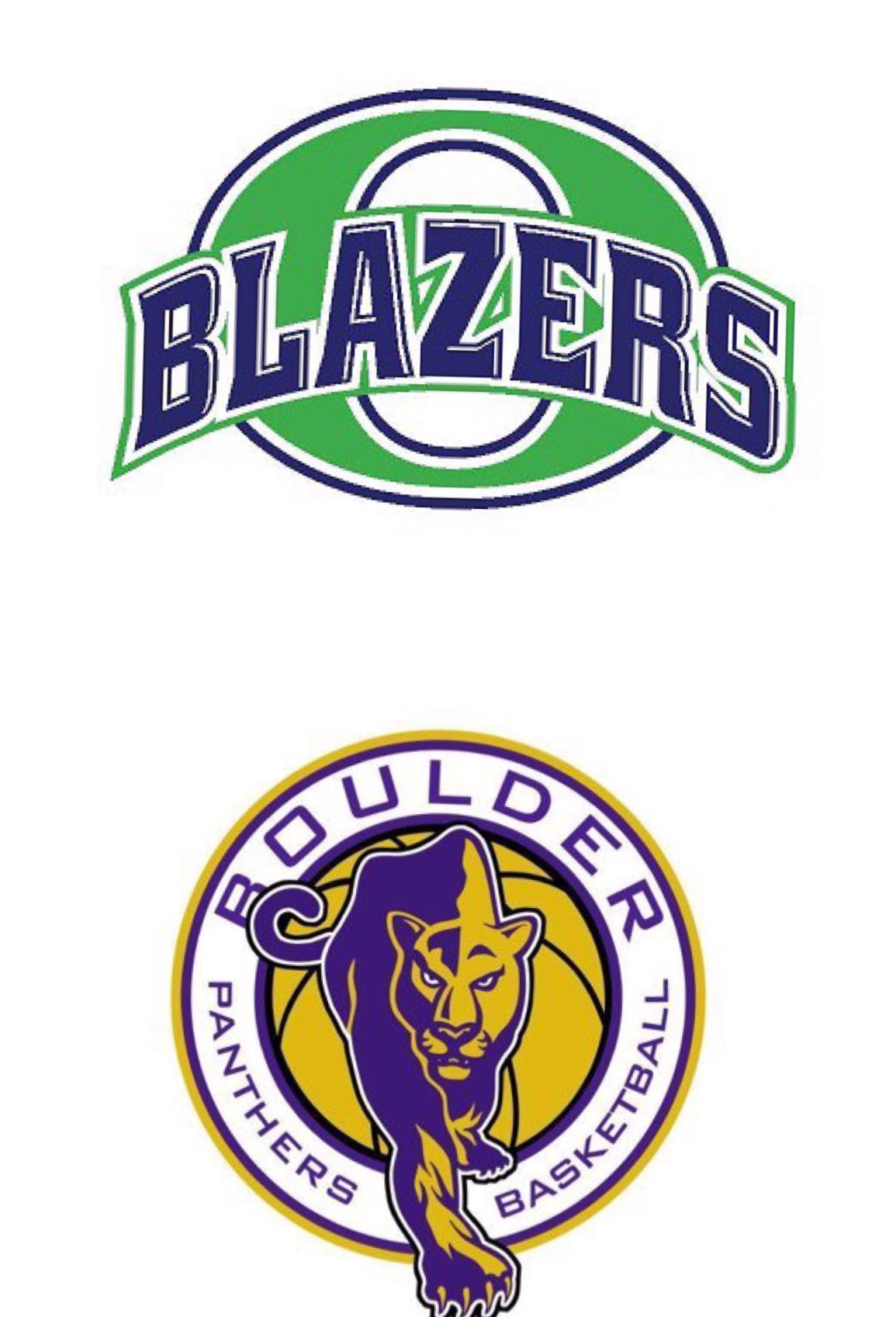 (1)Overland 21-3  vs (4) Boulder  18-6  
Tournament recap:
Overland 64 – (8) Liberty 32
Boulder 48 – (5) Montbello 45 OT
Last 10: Overland 9-1, Boulder: 9-1
Overland Home Record 8-2, Boulder Road Record  6-4
What to Watch For: 
Overland's defense is the key to the Trailblazers success. It starts with the big man in the middle, senior De'Ron Davis. Davis's size and shot blocking ability alters many shots before they are taken. The Trailblazers guards can defend as well as anyone in the state and can make it a long day for the opposing team's guards.
For Boulder to have a chance the Panthers will need a big game from shooting guard Landon Taliaferro. The 6'4 Taliaferro is the best shooter on his team and is considered one of the top shooters in his class. Overland will need to know where he is and keep him from getting into a rhythm. Junior guard Luke Wilson will need to be effective on the offensive end as well for the Panthers .
Overland will want to guard against falling in love with the jump shot. While they have the guards that can shoot it like senior Jervae Robinson, they have an advantage on the wing and should be able to get into the lane to drop it off for Davis or put it up by the rim for senior Padiet Wang.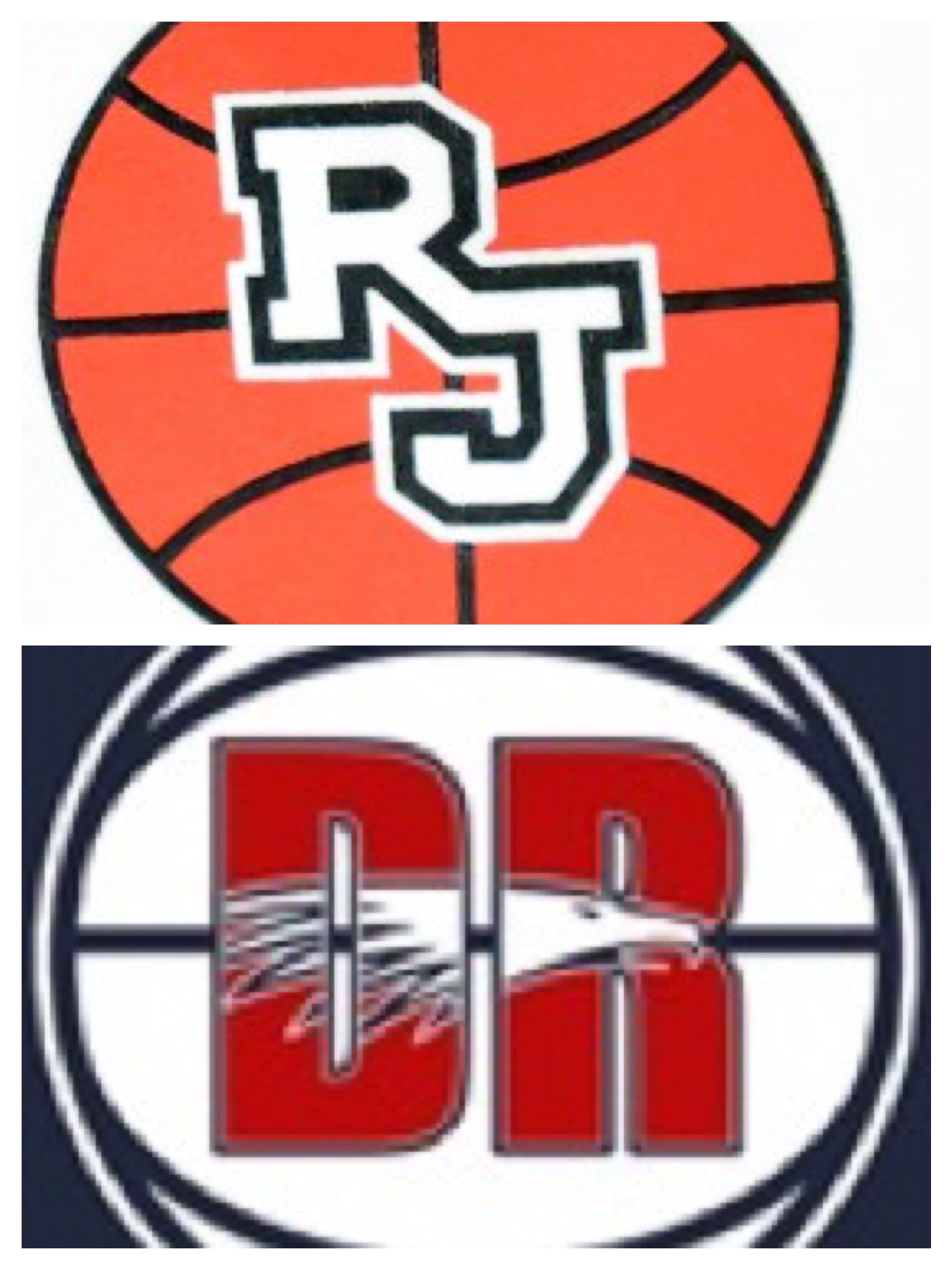 (2) Regis Jesuit  21-3 vs (3) Dakota Ridge 17-7 
Tournament recap:
Regis Jesuit  65 – (7) Fort Collins 49
Dakota Ridge 64 – (6) Mountain Vista 60
Last 10: Regis Jesuit  9-1, Dakota Ridge 8-2
What to Watch For: 
This game will be a grinder: Both teams will look to run early but if the scoring opportunity is not there they will run their offense until they get the open shot they want. Which team will stay true to their system and not get rattled if one or the other makes a run? Both teams will need to guard the three point line as that will be a big key in this game. Every player on the Raiders squad is capable of knocking down the three but Dakota Ridge will need to know where Michael Wambsganss is, as he is not afraid to shoot from deep.
Regis Jesuit Head Coach Ken Shaw is one of the most successful coaches in the state's history and you can guarantee that the Raiders will have something in place to slow down Dakota Ridge's leading scorer, senior shooter Tyler McFarland. But the Eagles are not a one man team as four other Eagles average around eight points a game including 6'4 senior DeVante Jones (13.4 ppg) who provides an athletic inside rebounding presence.
Who will own the boards and especially on the offensive end? The Raiders have an advantage in the post with 6'5 senior Geoff Kelly and 6'9 senior Marc Reininger.  Kelly is as skilled as they come on the block and can stretch the defense out to the three point line. Reininger is big, strong, and active getting good position in the paint making it difficult to get rebounds when he is around.
All action images provided by KeyserImages.com and Jacksactionshots.com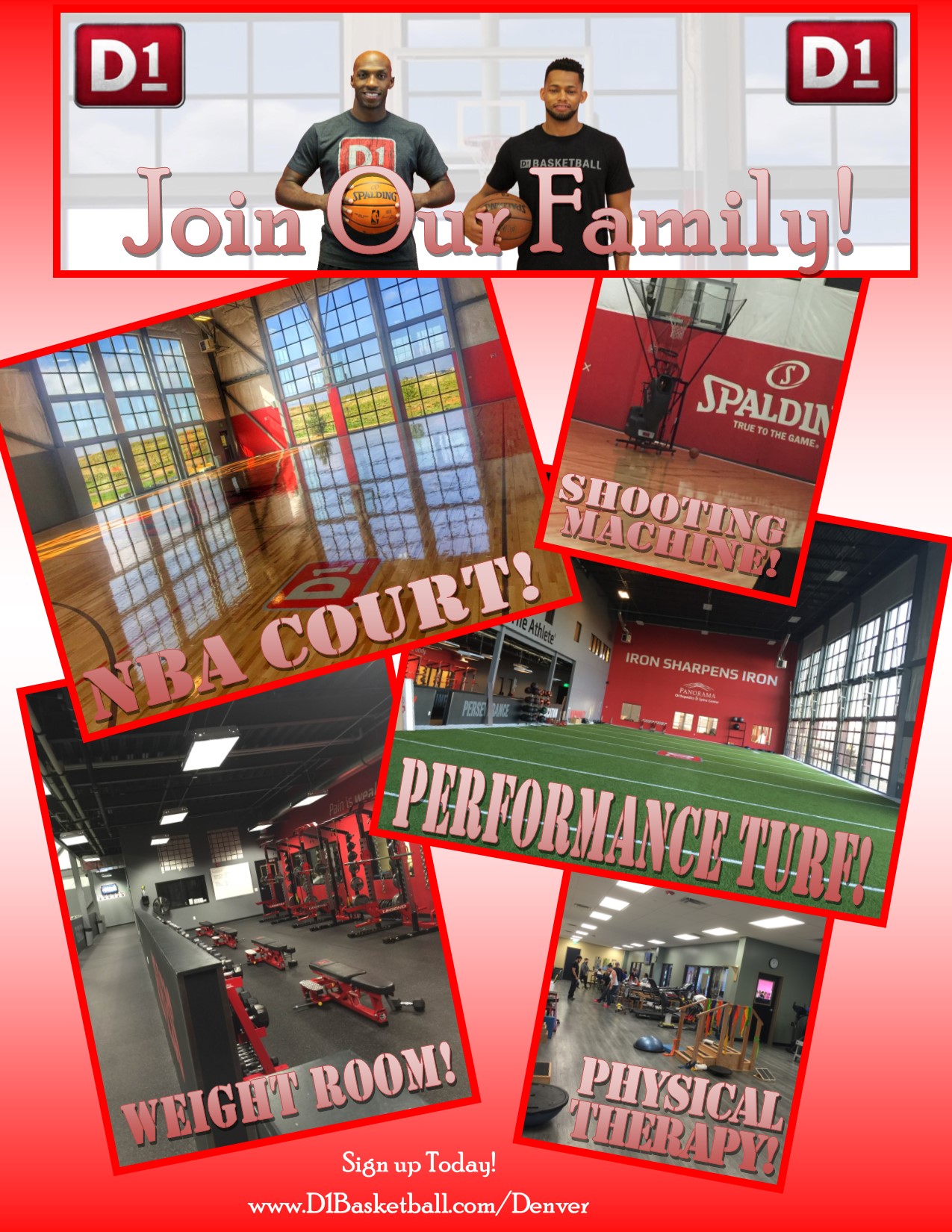 About the Blogger: 
Nick Graham is the director of basketball for Chauncey Billups D1 Basketball in Highlands Ranch. Graham, who played collegiately at Washington State University trains basketball players of all ages and skill levels including many of the states top high school and collegiate players along with NBA players as well. In addition, Nick travels the country working with some of the nations top prep players. Along with leading D1 Basketball Training nationally, he also works with Spalding and many of the top trainers in the country including Johnny "Handle Life" Stephene. Through his partnership with Spalding Nick traveled to the 2016 NBA All Star game to provide youth players in the Toronto community with NBA All star training along with Stephene. Also, Nick and Stephene will lead regional All American camps this summer with D1 Basketball, Spalding and NBA players Chris Paul, Chauncey Billups, Carmelo Anthony amongst others. Nick's passion is assisting Chauncey Billups in mentoring, developing and celebrating the young players and coaches along with educating and empowering parents of basketball players all over Colorado.
Follow Nick on Twitter @DreamLiveBall & on Instagram @DreamLiveBallNick  
Find out more about Chauncey Billups Basketball Training with Nick Graham @ D1sportsbball.com/Denver
https://www.youtube.com/watch?v=h9ZVDP3xTpo