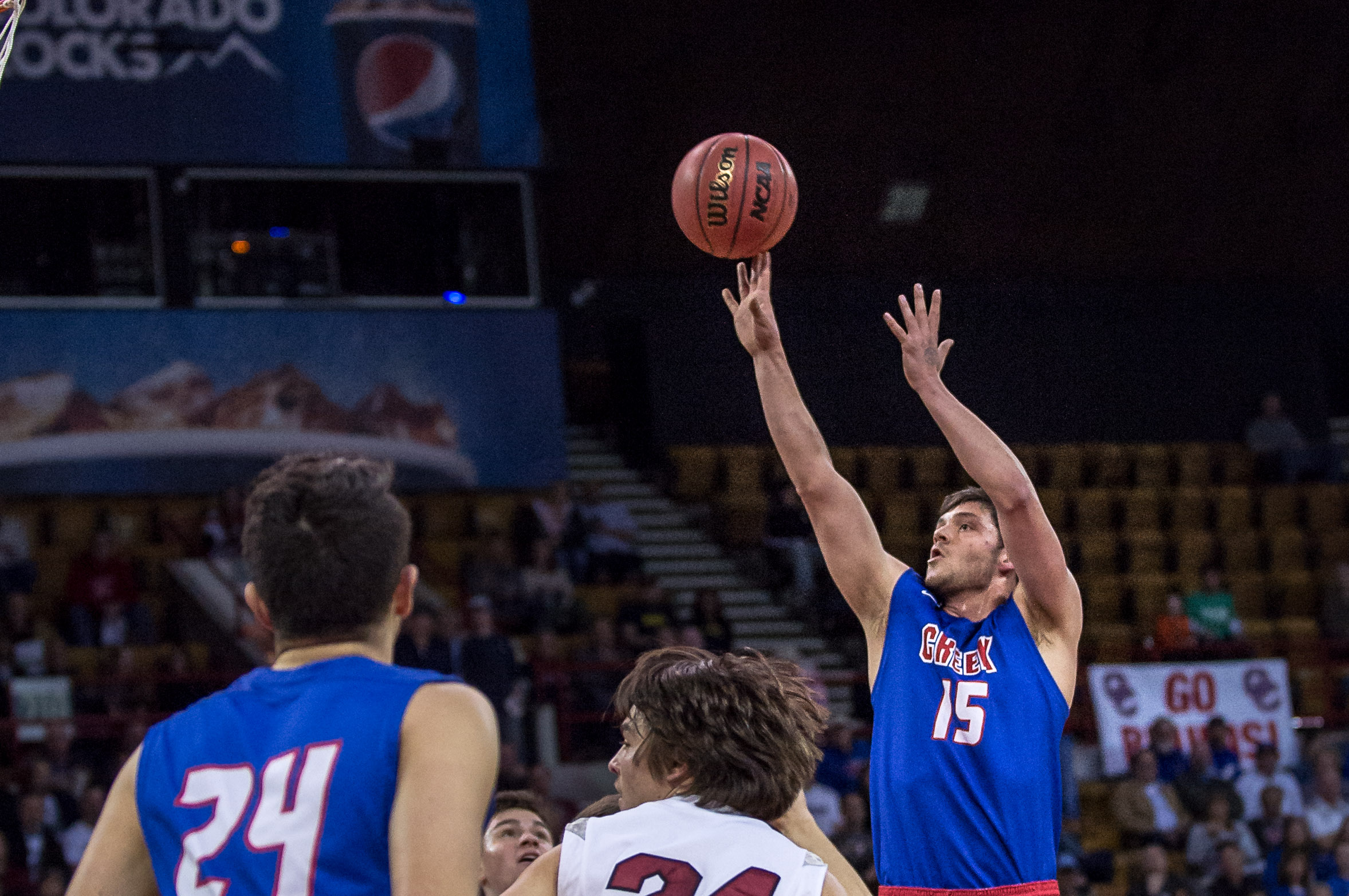 The first quarter belonged to Will Halfon. Halfon outscored the entire Chatfield team with 13 points to Chatfield's 11. At the end of the first, Cherry Creek was up 15 – 11. Cherry Creek's transition defense was a bit lethargic and Chatfield was able to get some easy baskets to stay in the game during Halfon's hot start.
Chatfield struggled to finish around the rim and was unable to connect from the outside.
Chatfield did pick up their defense which allowed them to pull even at the half at 24 – 24. Halfon finished the half with 16 points and was 4 of 5 from the three.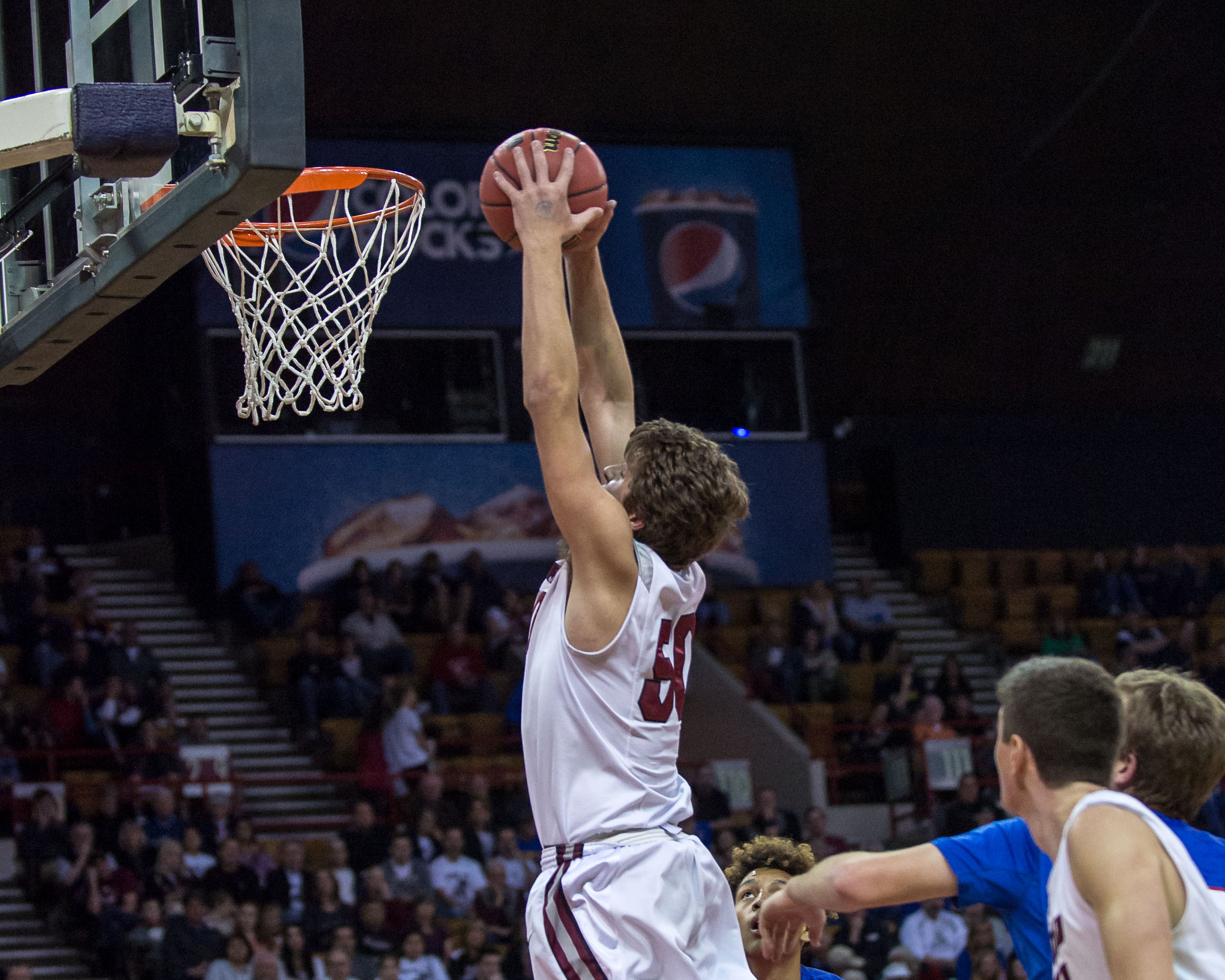 Neither team could pull away in the second half. Halfon remained hot for Creek, while it was guard Cameron Pearson and post player Josh Frenette doing the damage for Chatfield. Midway through the fourth Chatfield finally distanced themselves while Halfon was on the bench. They used a 6 -0 run to go up 8 points to lead 44 – 36.
Halfon checked in and immediately pulled Cherry Creek back in the game with a 12 – 2 run. With 1:50 remaining his baseline drive gave Creek the lead back at 48 – 46. Chatfield executed a special scoring play for Pearson to perfection which opened him up for a rhythm three off of a flare screen to go ahead 49 – 48. After a Creek put back Chatfield trailed by one point with less than 30 seconds remaining. A questionable foul call with 3 seconds remaining gave Pearson two free throws and a chance to go ahead. Pearson split the free throws to force overtime.
In the overtime it was all Chatfield, as Creek appeared to run out of gas on both ends of the floor. Chatfield outscored Creek 13 – 5 in the extra period.
Stats of note:
Will Halfon of Cherry Creek finished with 38 points on 15 of 24 from the field and 6 of 11 from the three point line.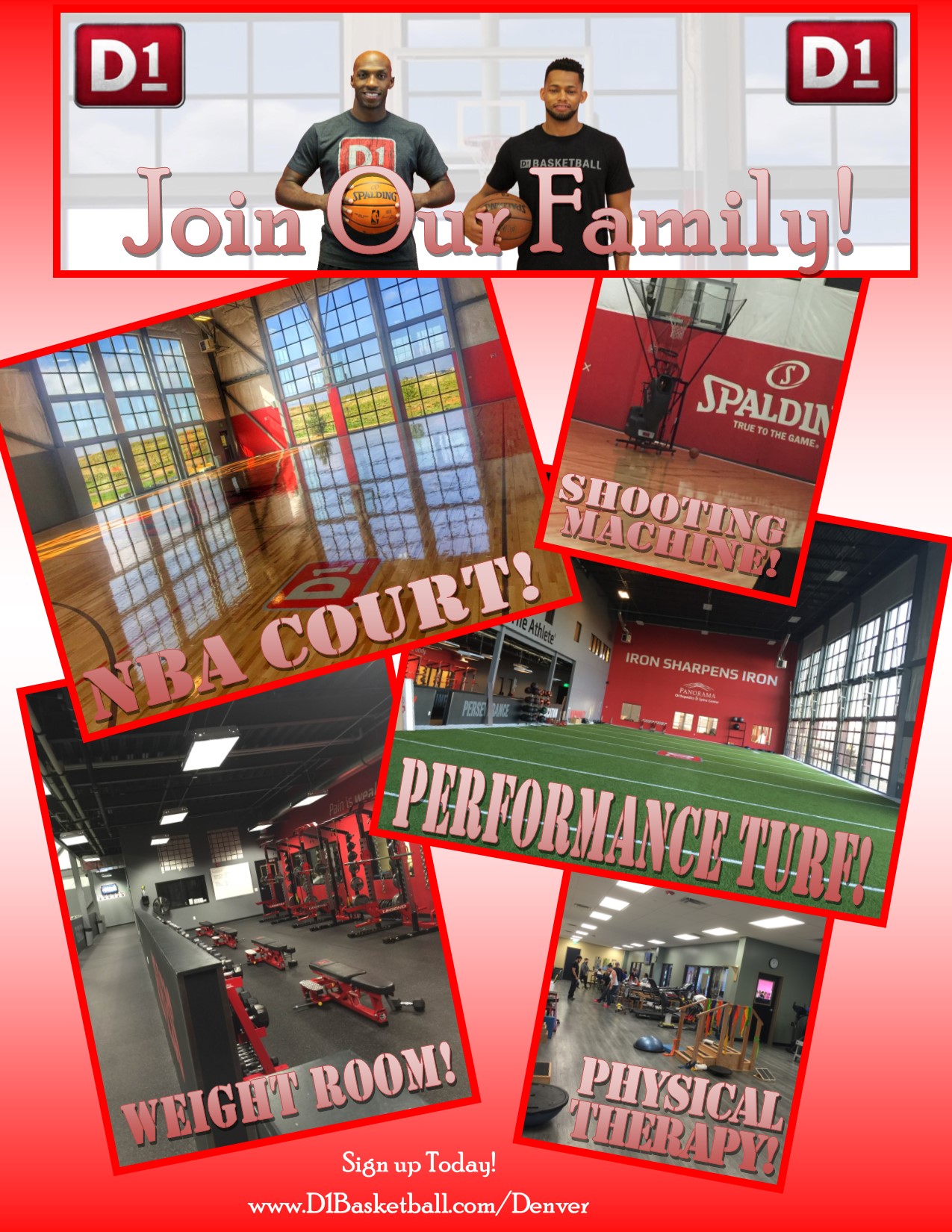 About the Blogger: 
Nick Graham is the director of basketball for Chauncey Billups D1 Basketball in Highlands Ranch. Graham, who played collegiately at Washington State University trains basketball players of all ages and skill levels including many of the states top high school and collegiate players along with NBA players as well. In addition, Nick travels the country working with some of the nations top prep players. Along with leading D1 Basketball Training nationally, he also works with Spalding and many of the top trainers in the country including Johnny "Handle Life" Stephene. Through his partnership with Spalding Nick traveled to the 2016 NBA All Star game to provide youth players in the Toronto community with NBA All star training along with Stephene. Also, Nick and Stephene will lead regional All American camps this summer with D1 Basketball, Spalding and NBA players Chris Paul, Chauncey Billups, Carmelo Anthony amongst others. Nick's passion is assisting Chauncey Billups in mentoring, developing and celebrating the young players and coaches along with educating and empowering parents of basketball players all over Colorado.
Follow Nick on Twitter @DreamLiveBall & on Instagram @DreamLiveBallNick  
Find out more about Chauncey Billups Basketball Training with Nick Graham @ D1sportsbball.com/Denver