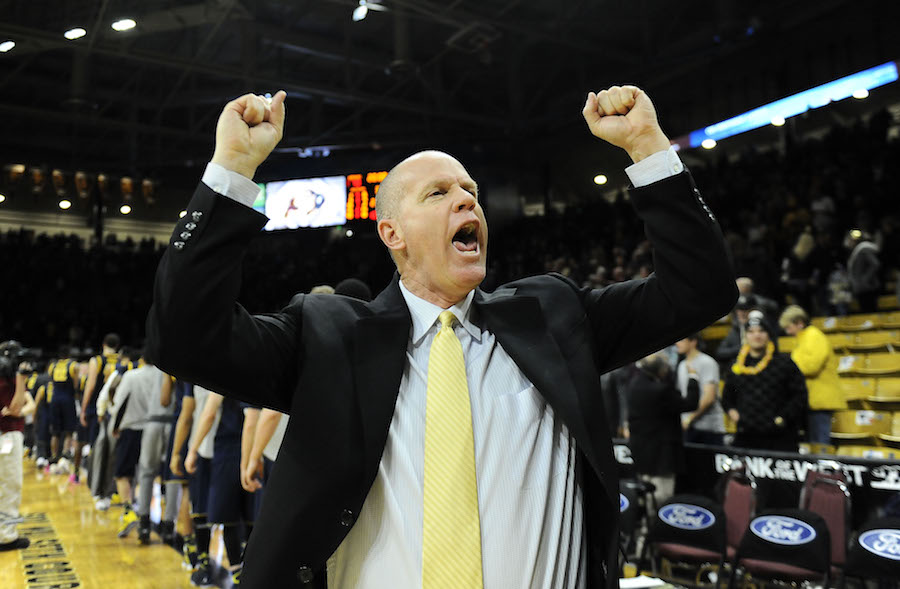 On Friday evening, the University of Colorado's men's basketball team tipped off the 2016-2017 season at the Coors Event Center in Boulder, Colorado against Sacramento State.
The Buffaloes cruised through this one, as they won by a score of 90-53.
While a 37-point point victory is always impressive, it was the way they won that made the difference.
Heading into the season, the focus was on how the Buffaloes would step up as they lost All-Pac-12 forward Josh Scott to graduation.
The Buffs answered that question early, as it was a balanced attack that made the difference.
"The strength of this team is the balance of this team," head coach Tad Boyle said, "and the balance comes from depth and different guys being able to score, and I loved our balance tonight."
A balanced attack it was, as the Buffaloes had 10 out of 12 players score a point, sharing the ball exceptionally well and finishing with 20 assists.
One of the major storylines heading into the season is maturity. The Buffaloes are fortunate enough to have four fifth-year seniors on the team (Wesley Gordon, Xavier Johnson, Josh Fortune and Derrick White).
While their veteran leadership will be depended on at times, there are also some newcomers on the team that will make a difference. Three players made their debut.
Lucas Siewert is a freshman that played well in his debut. He finished with nine points as he went a perfect three for three from downtown.
Deleon Brown is also a freshman that got some minutes. He scored nine points as well.
Derrick White was the player that stood out most. He was given point guard duties and had a great game, as he had nine points with four assist and no turnovers. He controlled the game.
"Derrick has got great size," Boyle said. "In transition he's really, really good at pushing it and knows when to push and pull it back."
Then there was the long anticipated return of Xavier Johnson, who missed all of last season due to injury. He returned to a loud ovation and finished with six points and seven rebounds.
Coach Boyle had high praise for his returning big man.
"It was good to have him back. Xavier has had a long road, and it's been a long recovery for him, a tough injury so it's good to have him back."
The Pac 12 went a perfect 10-0 on opening night to show how good the league is.
The Buffaloes were picked to finish in the exact same spot that it did last year, fifth overall, in the annual media preseason poll, behind Oregon, Utah, Arizona and California.
Next the Buffs face Seattle in the Legends Classic at Barclays Center in New York on Monday.