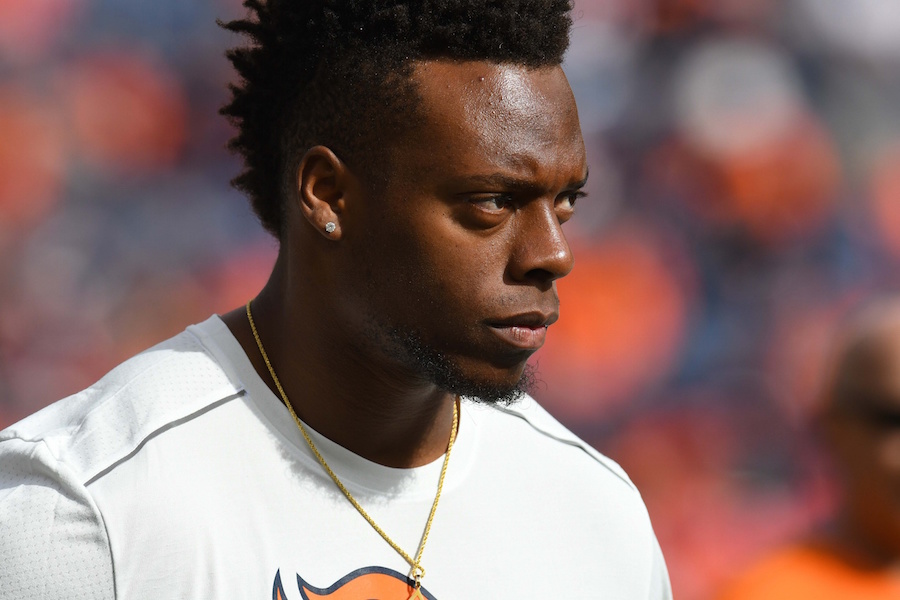 Having missed the playoffs for the first time since joining the Denver Broncos, this was a long offseason for linebacker Brandon Marshall.
Add to that the fact that Marshall didn't play a single game after Week 13 last season because of a nagging hamstring, and it's been quite a while since he has played in a game that matters.
"I'm excited, man. We did 100 practices it feels like, so finally, to be able to play a game, I'm excited," Marshall told Eric Goodman and Les Shapiro in an interview for Mile High Sports AM 1340| FM 104.7. "We gotta get back on top of the division and that starts Monday night, and we get a good test, a good offense."
This offseason was not only longer than recent years, it was one of major change for the Broncos. Not only did they miss the playoffs for the first time since 2011, they underwent significant changes to the coaching staff and saw some major personnel changes on both sides of the ball.
Marshall and the Broncos will see the product of those changes on Monday night when they open the season against the Los Angeles Chargers.
Both the Broncos and Chargers enter Monday night's opener with new coaching staffs. Despite the uncertainty of what they're going to face, Marshall believes having former Chargers Head Coach Mike McCoy on board as Denver's Offensive Coordinator will give the Broncos defense an advantage going into the game.
"He can be a huge help. He knows their personnel, O and D, so y'know, to have Mike McCoy here to give us tips into what's going on, who's who, different guys, different plays they might run, it's a huge help," Marshall said.
Marshall also has confidence in new head coach Vance Joseph.
"Vance is a hard worker. He's confident. He brings a certain swag to us, to the team. I think he's gonna do great. He's a great coach," Marshall told Goodman and Shapiro.
Along with the changes to the coaching staff, the team saw the loss of several key defensive players to retirement, free agency or injury. Despite the changes, Marshall is confident about a revamped run defense. Denver is looking to improve on a 2016 season that saw them allow an average of 130.3 yards per game – 28th in the league.
"We're a lot better, trust me," Marshall said. "The guys we got and how we're doing things schematically, it's just gonna be good."
The surprise cut of safety T.J. Ward was a big change to the secondary and the "No Fly Zone," but Marshall and the team are focused and moving forward.
"It's gonna take some time, but time heals all wounds," Marshall said. "Guys are upset, but we'll get over it."
That process will begin as the Broncos host the Chargers at Sports Authority Field at Mile High Monday night at 8:20 p.m.
Listen to the full interview with Brandon Marshall, including which Chargers players he thinks will test the Denver defense, in the podcast below.
Catch Afternoon Drive with Goodman and Shapiro every weekday from 4p-6p on Mile High Sports AM 1340 | FM 104.7 or stream live any time for the best local coverage of Colorado sports from Denver's biggest sports talk lineup.