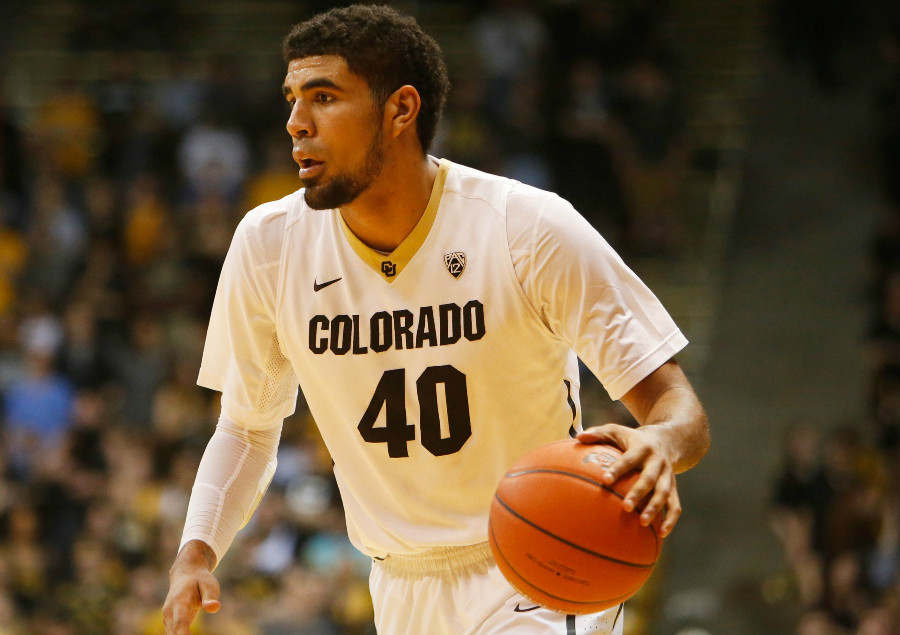 After four of the most exciting seasons in University of Colorado men's basketball history, the Buffs took a step back in 2014, winning just 16 games and missing out on the NCAA Tournament.
It's hard to pinpoint the regression on any one thing, but there's no question that preseason all-Pac-12 first team center Josh Scott's back injury did not help.
Scott missed nearly all of January, a span where the Buffs went 4-5, and even when he did come back, it took another five or six games before he was back to full strength.
When healthy, though, Scott was exactly the player the Buffs expected him to be. If you just look at the Buffs' first 12 games (the span before Scott's injury) and the Buff's last seven games (when Scott began to consistently play 30-plus minutes a game), the numbers speak for themselves: 16.6 points, 8.7 rebounds, 1.3 assists, 1.7 blocks and a record of 11-8.
Heading into the 2015 season, Scott is clearly the Buffaloes' most valuable player, and even that may be underselling his importance. According a Sports Illustrated study, Scott is projected to be the nation's second highest graded high-volume, high-efficiency scorer; meaning, the Buffs are going to put the ball in Scott's hands A LOT, and he's going to find a way to score.
SI even went so far as to call Scott "possibly the most valuable offensive player in the Pac-12." In fact, the only player that graded out higher than Scott in these rankings was Kyle Wiltjer, who also just so happens to be SI's leading candidate for Player of the Year.
And they're completely right. The Buffaloes are only going as far as Josh Scott can take them, which could be pretty far if he can stay healthy.
Remember, it was only a year ago that the Buffs were coming off four straight 20-win seasons, and Scott was considered one of the top centers in the nation. The only difference between the Scott of 2014 and the Scott of 2015 is that he's another year older and a whole lot healthier.
If he can continue to take the kind of steps he's taken each offseason, it wouldn't be crazy if we were talking about Scott as a true superstar in college basketball come late February.