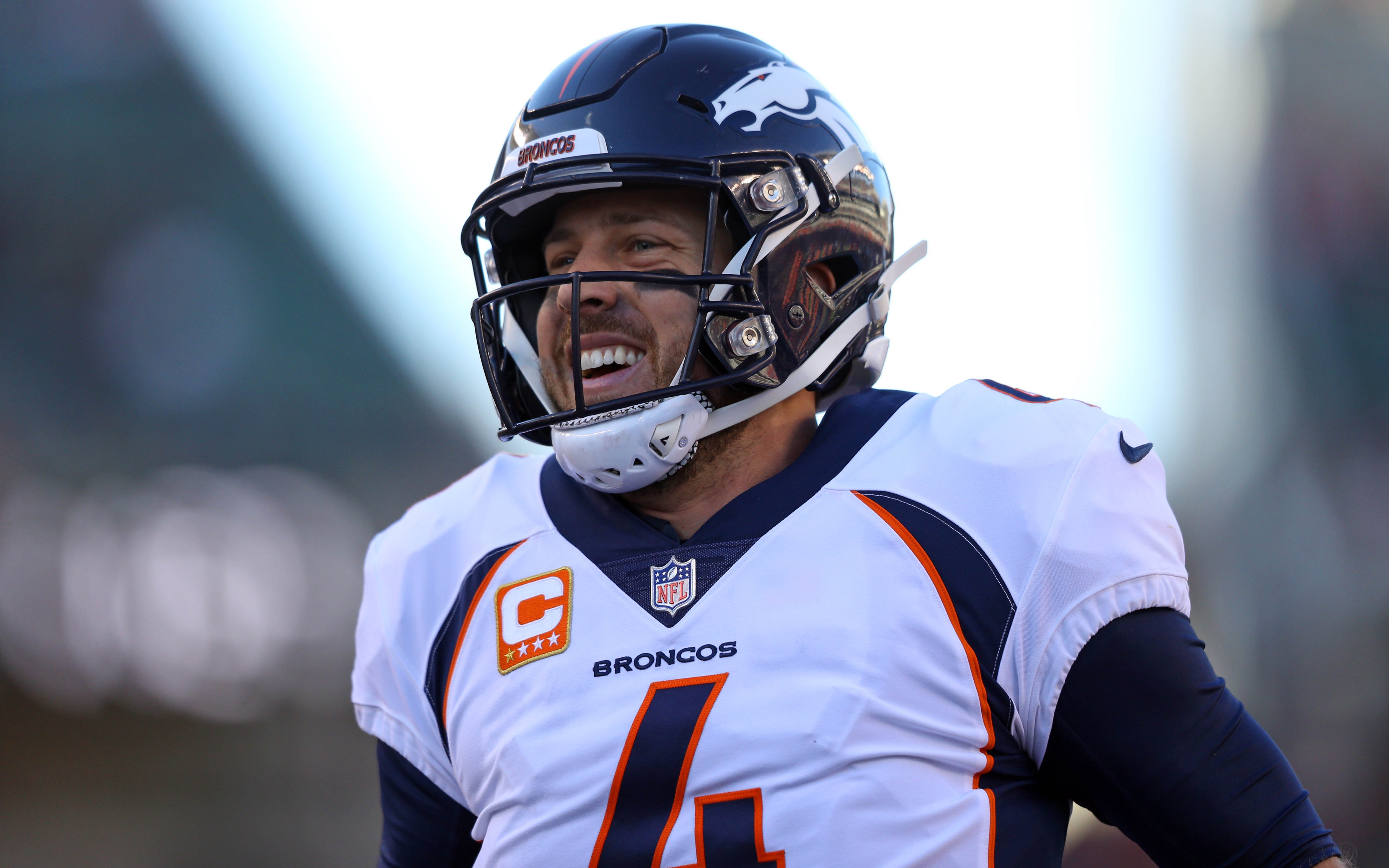 The Denver Broncos don't miss the playoffs often under the ownership of Pat Bowlen.
In fact, the five-year stretch of no postseason from 2006-2010 was such an anomaly, both Mike Shanahan and Josh McDaniels were fired. Denver's missed the playoffs the last two years, but even now in early December, they still have a chance to make it into the postseason.
And once you're in, it's a whole new ballgame.
When the Broncos lost six of seven games in the heart of their schedule this year, many believed it was all over. But, the team has rallied as of late, winning three straight and setting themselves up with their playoff destiny in their own control.
Well, mostly.
What does Denver have to do? First, win-out. That shouldn't be too difficult, considering their upcoming competition. First, it's the 2-10 49ers today. Then, they host the Cleveland Browns 4-7-1 next Saturday (6:20 p.m. MT kickoff). In three weeks, on Christmas Eve, Denver heads to Oakland (2-10) before the season-finale against the only competitive team left on their slate, the Los Angeles Chargers (9-3).
On top of winning-out, the Broncos must have either the Pittsburgh Steelers lose two games, the Baltimore Ravens need to lose two or the Chargers have to lose three.
Can we do it #BroncosCountry? pic.twitter.com/zB3LkKD1ao

— Broncos Europe (@BroncosEUR) December 9, 2018
Like with Denver's upcoming opponents, those teams' upcoming schedules are favorable for the orange and blue. The Ravens face the Chiefs and Chargers, two of the best teams in the AFC, with a combined record of 28-19-1 (.596 winning percentage). The Chargers have the second-toughest slate, with their opponents possessing a combined record of 28-20 (.583).  And finally, it's the Steelers, with New England and the 10-2 New Orleans Saints still upcoming (26-22, .542 percentage).
While the Broncos got "murderer's row" out of the way earlier in the year, these playoff contending teams face their toughest opponents in December.
But, none of it can happen if the Broncos don't first win today against the 49ers in San Francisco at 2 p.m. MT.
How does Denver beat the San Francisco?
Run the ball with Phillip Lindsay, arguably the NFL's best running back. Shelby Harris — an elite interior defender — Von Miller and Co. need to pressure backup quarterback Nick Mullens relentlessly. And, Case Keenum should look to exploit the 49ers' lack of depth in the secondary.