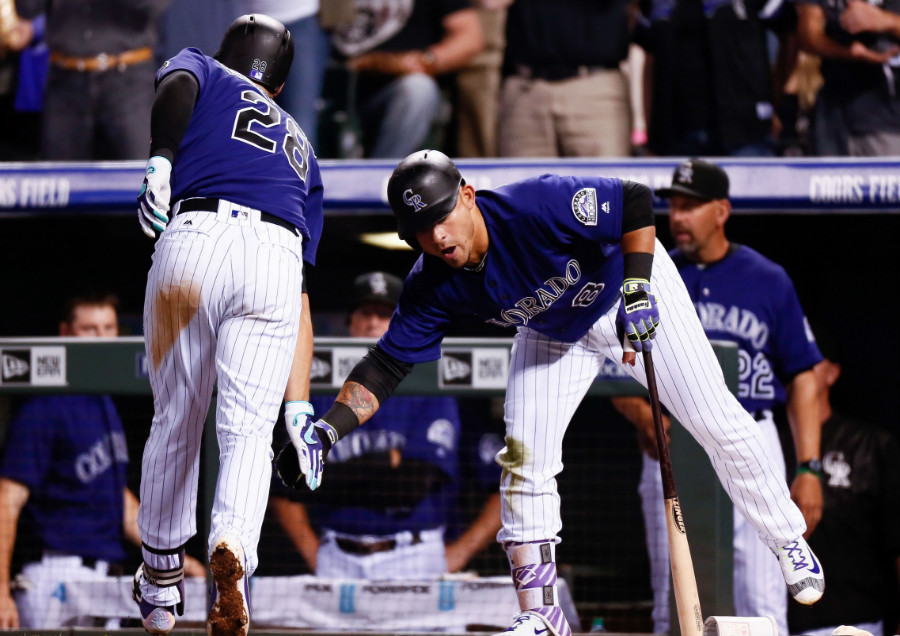 The Colorado Rockies put together a solid win Friday night, and in doing so, they showed that this group looks to be different than in years past.
"We got a good group." said Manager Walt Weiss. "Talked about our vibe this spring, and how much i liked it, and these guys have carried it into the season. We got a long way to go, but i like what we are made of.
"I've seen it several times already this year. Even in the games we got down, guys fight until there are no more outs left."
The Rockies have attacked this season with a newfound energy and vibe, and it's paying off. Even in losses, they compete, and the pitching staff is holding their own much more than in previous seasons.
Currently, the Rockies sit at 9-7, with only three of the seven losses being blowouts; the rest have all been closely contested games.
The Rockies' win Friday was the perfect example of how the team has managed to overcome adversity and grind out wins.
Rockies starting pitcher Jon Gray got off to a rough start, but that did not break the spirit of the team; they battled back, staying aggressive throughout the night, and it payed off, as the Rockies managed to win the first game of a three-game set, 7-5.
"This is more of a family now," said game-one star Brandon Barnes. "We've got a really good group of guys, and everybody feeds off each other. It's somewhat of a love for each other that we go out there and we want to battle for each other and that we give everything we've got for each other because we know that's the only way we are going to get to where we want to go."
The family vibe has definitely been noticed in the clubhouse this year, as all the players seem to be more loose and relaxed around one another, like brothers.
"We just got to continue to win and dominate at home, because that is what is going to take you to the next level." said Carlos Gonzalez. "It feels good. Everybody is on the same page, we are really close to each other, so that's a really good sign. When we win, we win together; when we lose, we are going to be together. That's what really good teams do."
The Rockies have gotten off to hot starts before, only to come crashing back down to earth a month or two into the season, but it's hard to deny that this feels different. Sometimes it takes something as unquantifiable as chemistry to take a team to the next level; that's what the Rockies are banking on.