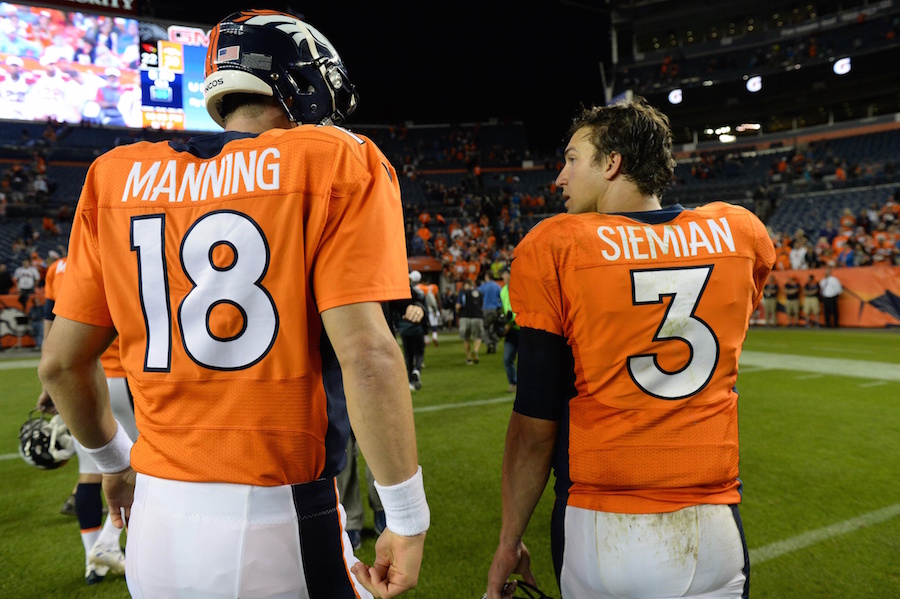 Last year the Denver Broncos were Super Bowl champions. This year they're sitting at third place in the AFC West, sitting precariously on the edge of playoff contention.
What's changed?
It's easy to point to the quarterback position, where Trevor Siemian has taken over for Peyton Manning, but is that the reason for the Broncos' regression? Or is the issue on the defensive end, where guys like Malik Jackson and Danny Trevathan are sorely missed? Or is it something else?
Well, let's dig in, shall we?
While stats can lie, they're certainly unbiased. Nobody can deny that the Broncos are in fact giving up 4.2 yards per carry or that their defense has produced 38 sacks this season; those are facts.
So when looking at every aspect of this Denver Broncos team, we'll compare them, statistically, to last year's Super Bowl version and see if we can't come up with some sort of explanation for their shortcomings.
Pass Defense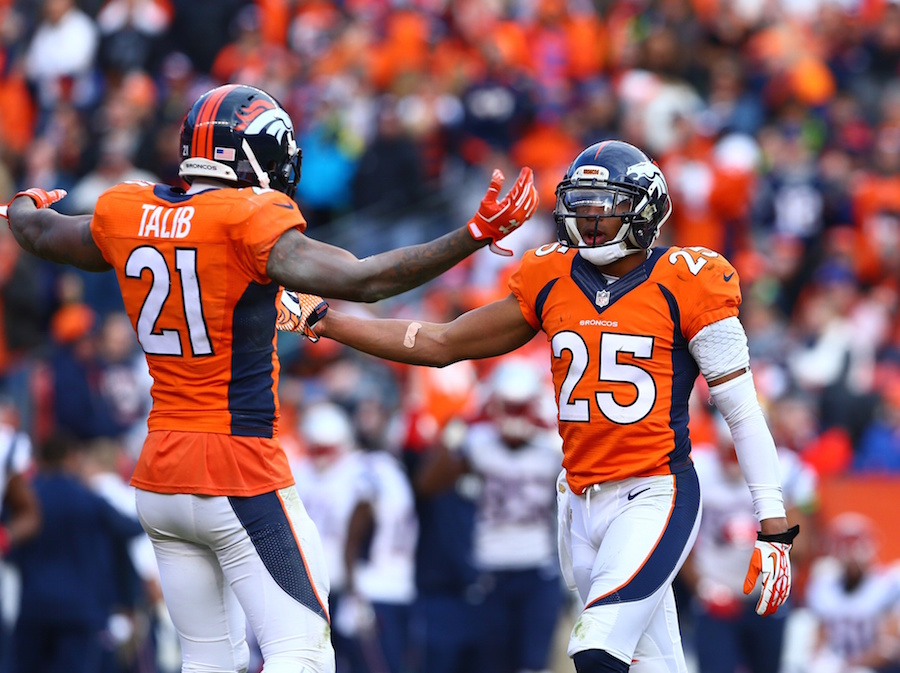 2015
199.5 yards/game (1st)
1.19 touchdowns/game (3rd)
.88 interceptions/game (13th)
-28.0% DVOA (1st)
2016
185.8 yards/game (1st)
.77 touchdowns/game (1st)
.92 interceptions/game (10th)
-31.1% DVOA (1st)
Somehow, someway, the No Fly Zone is actually better this year.
A big part of it, I think, is the fact that Aqib Talib is in the midst of the best season of his career, and that's saying something. He's long been one of the best cornerbacks in the NFL, but at this point it's getting difficult to make an argument that he's not the best cornerback in the NFL.
And the Broncos need it, because this team is relying on their secondary to carry the load more than ever.
If the No Fly Zone wasn't the best secondary in the NFL, the Broncos wouldn't even be sniffing a playoff birth; without Talib, Chris Harris, T.J. Ward and Darian Stewart, this defense isn't good, let alone historic.