Pass Rush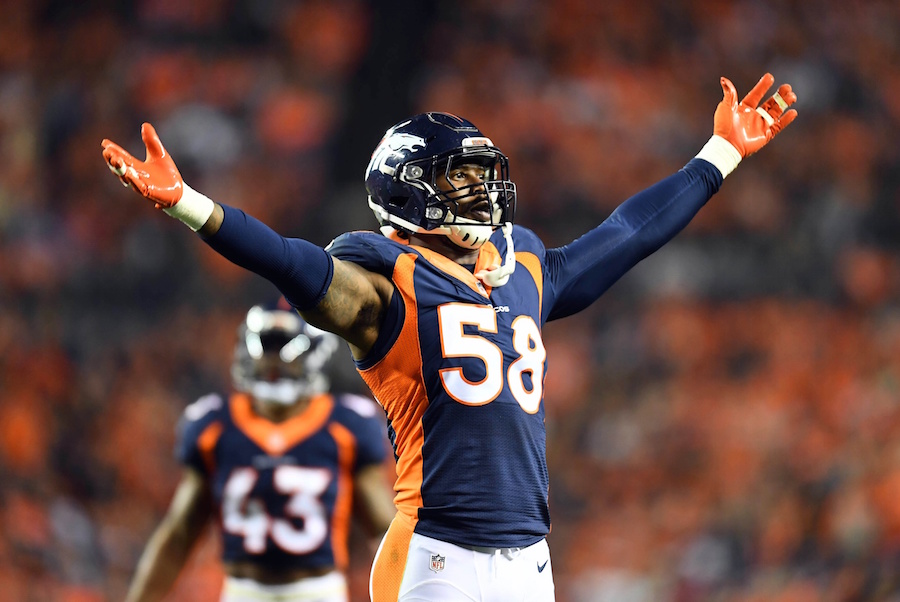 2015
3.25 sacks/game (1st)
5.63 QB hurries/game (24th)
2016
2.92 sacks/game (2nd)
7.23 QB hurries/game (3rd)
Sacks are nice, but they don't tell the whole story.
Yes, the Broncos' sack numbers are down (slightly), but their quarterback hurries are up significantly, and their leading pass rusher, Von Miller, is putting a Defensive Player of the Year-caliber season.
A good pass rush creates an effective secondary, and a good secondary creates an effective pass rush. The Broncos happen to have a great pass rush and a great secondary, which makes Denver's defense historically difficult to deal with.
Whatever's wrong with the '16 Denver Broncos, it certainly doesn't stem from here.