Pass Protection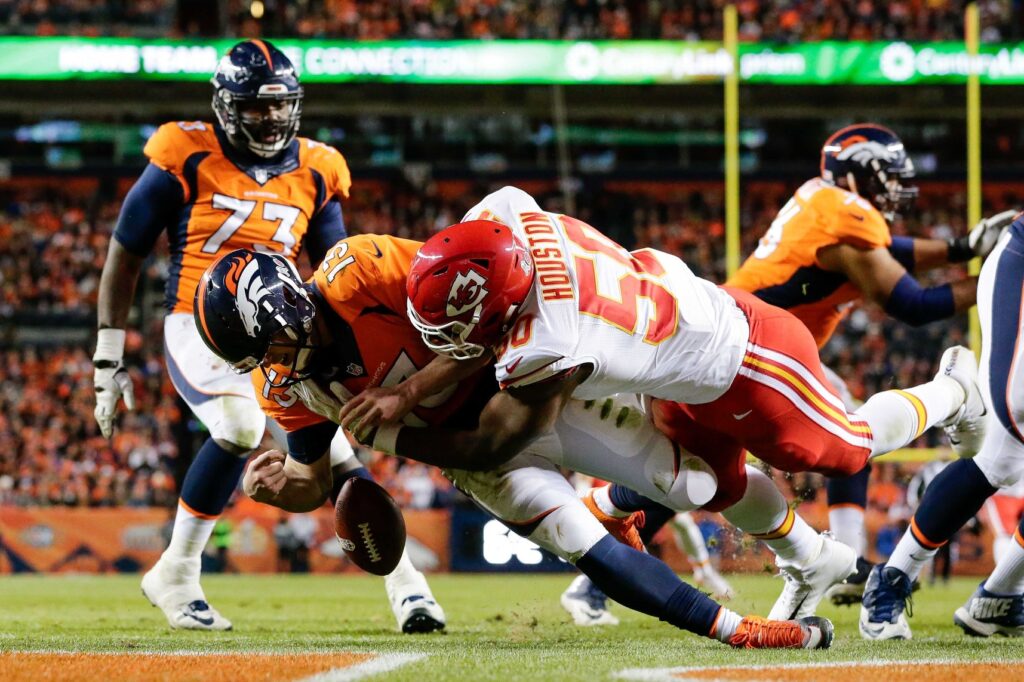 2015
2.44 sacks/game (20th)
6.06 QB hits/game (20th)
2016
2.77 sacks/game (26th)
6.69 QB hits/game (27th)
The chicken or the egg? The offensive line or the quarterback?
Denver's quarterbacks have not been good over the last two years, but how much of that is the quarterback and how much of that is the offensive line's inability to pass block?
The way I look at it, both lines are essentially just as bad as the other. This year's version is giving up more sacks and hits, yes, but I'd argue that Manning's ability to read the defense pre-snap and get the ball out quickly saved a few sacks last year, too.
Again, as with much of the Broncos offense, the line is clearly a problem, but it was a problem last year, too, and they won the Super Bowl.