Run Offense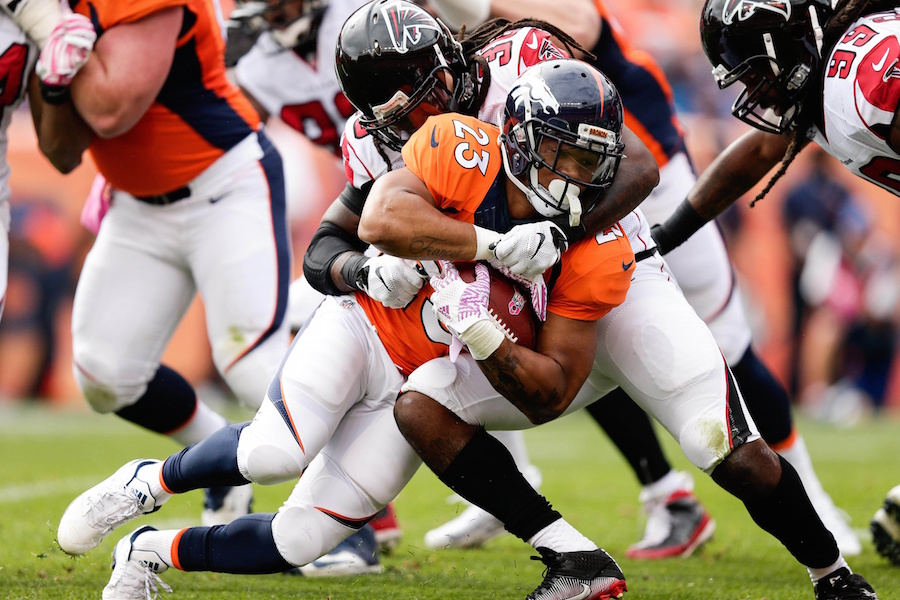 2015
107.4 yards/game (17th)
.81 touchdowns/game (12th)
4.2 yards/attempt (13th)
-10.3% DVOA (20th)
2016
93.8 yards/game (27th)
.69 touchdowns/game (20th)
3.6 yards/attempt (28th)
-18.1% DVOA (25th)
Once again, the run game is coming back to bite the Denver Broncos in the you-know-what.
And while the backs deserve their fair share of blame, I can't put it all on them. It's difficult to get much going in the run game when you only rush the ball nine (!!) times.
I don't care what the situation is, that's inexcusable; at best it's poor game planning, and at worst it's bad coaching. Either way, it's not good.
Gary Kubiak is supposed to be the running back whisperer; that's his claim to fame. Terrell Davis, Mike Anderson, Arian Foster, Justin Forsett — put any running back in Kubiak's system and they're sure to dominate.
Instead, the team is averaging 3.6 yards per carry and can't convert a third-and-short to save their season.
We blamed Manning for disturbing the "Kubiak system" last season, but that clearly wasn't the problem; Kubiak has been given every opportunity to install his offense, and it clearly hasn't worked.