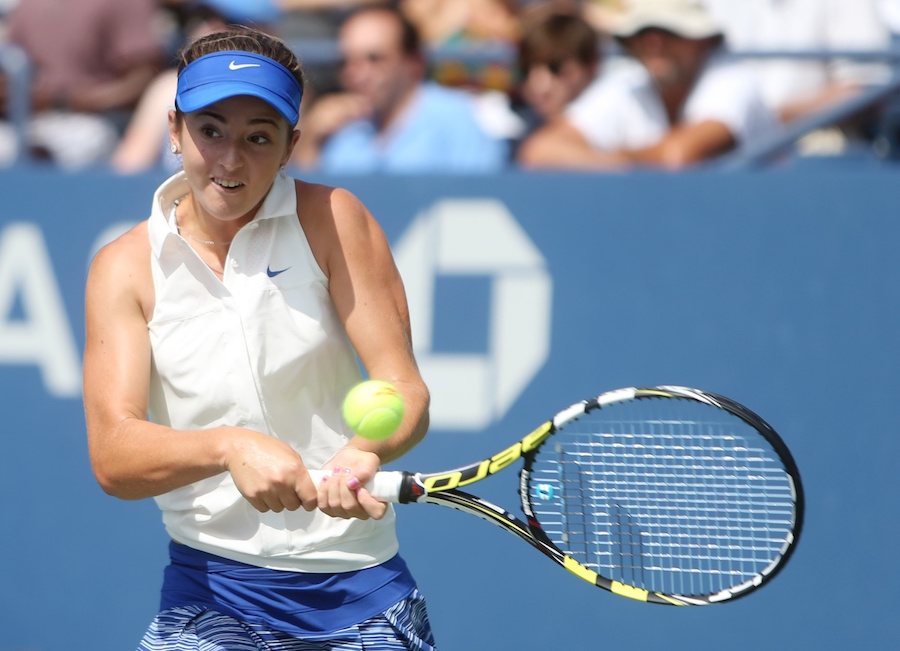 This story originally appeared in Mile High Sports Magazine. Read the full digital edition.
Kurt Desautels does not want to "bash" other sports.
In fact, he loves them. He played them all growing up. And today, his kids play them all.
But more and more, Desautels hears the same things you're hearing: This sport is dangerous. That sport isn't safe. Too many kids are getting injured. Too many kids are specializing too early.
It all ads up to a disturbing trend.
"Did you know that 70 percent of all kids stop playing organized sports by the time they're 13 years old?" poses Desautels, the communications director of USTA Colorado. "That means that if your kid plays on a rec soccer team – which just about everyone does, right? – by the time he or she is a teenager, seven of 10 kids on that team won't be playing a sport of any kind?
"That's crazy."
As the communications director of USTA Colorado, Desautels "job" is tennis. But his mission has nothing to do with that. His mission is to see more kids playing more games for significantly more of their life. He's got encyclopedic information from a report by the Aspen Institute's "Project Play," a study that documents this disturbing trend and its direct correlation to obesity in America. It shows that in 2008 there were 9 million "active" kids in the 6-12 age group; in 2013, that number had dipped to 8.2 million. Additionally, 40 percent of kids who played team sports on a regular basis in 2013 is down from 44.5 percent in 2008.
"As a society, what are we going to do about that?" Desautels asks.
While it's an incredibly complex issue, he believes tennis can be a part of the solution. And it's not that he wants every kid to shift their focus from football or soccer to dreams of Wimbledon.
"Not at all," he says. "But tennis has so many benefits. It can be 'the other' sport – when parents want to give their kids a break from the highly competitive club sports world, or when their child actually does suffer an injury like a concussion.
"Tennis is safe and the movements and skills can help any athlete in any sport. It helps to avoid the risks of specialization without being another full-time job for a parent or young athlete."
And as he's apt to point out, tennis can be played at any age. Other sports cannot.
"You don't see many 30-year-old recreational football players," he says. "Most guys stop playing pickup basketball by the age of 40. Tennis is a 'lifetime sport.' It's still a great workout and it still provides that competitive outlet."
If a child can pick up the game of tennis at a young age, they can enjoy it forever. But even if they wait, tennis isn't intimidating or discouraging.
"Nobody 'picks up' soccer or basketball in high school," he says. "You can pick up golf later on, but the learning curve is long and sometimes frustrating and it doesn't offer some of the physical benefits of other sports."
Getting kids to play anything and everything isn't the goal for Desautels; keeping them playing something long after their competitive sports days are over is. And making sure that they're active well after the age of 13 is simply a must.
"It's a big issue," he says. "Everyone needs a physical outlet."