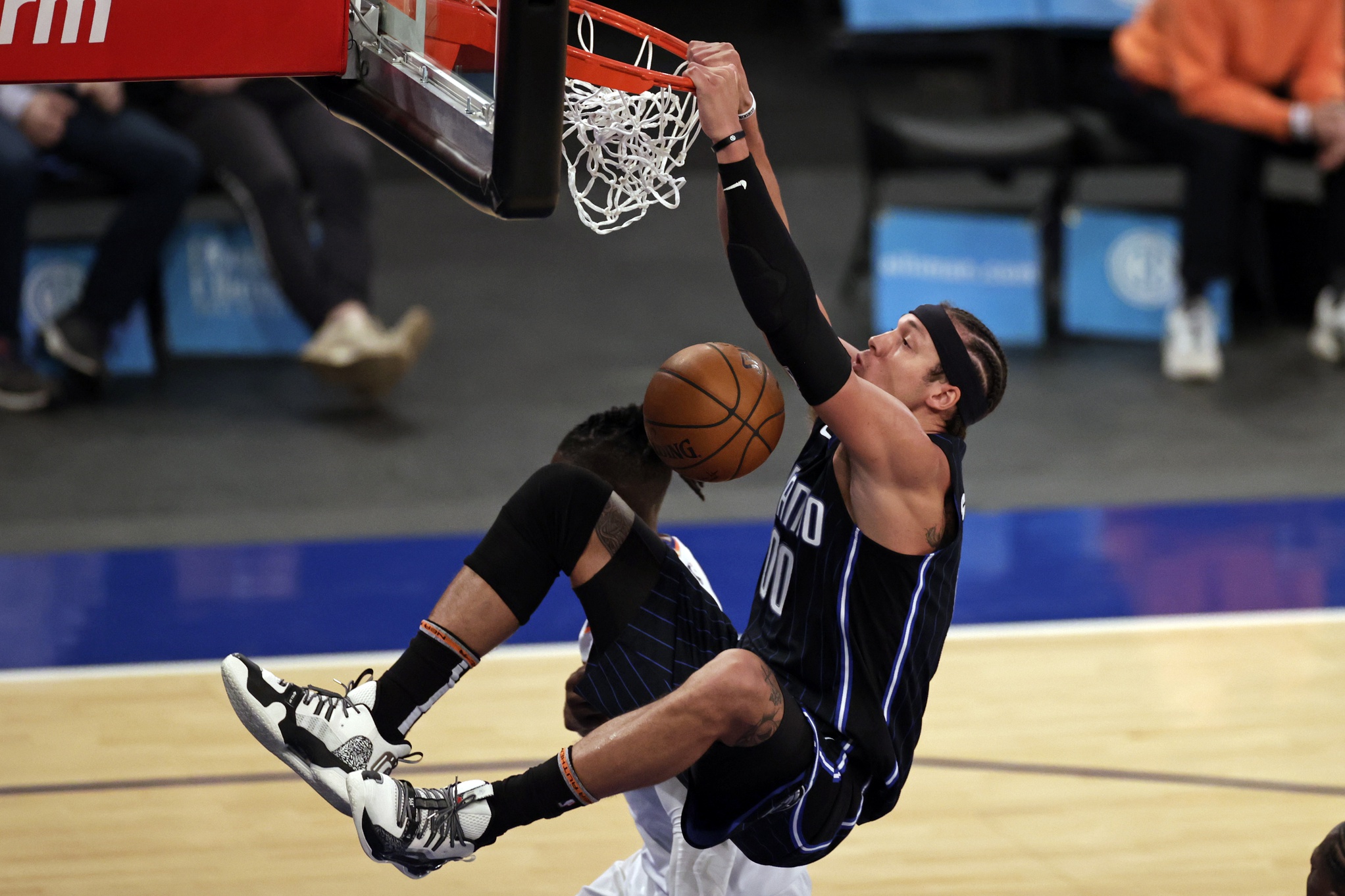 As if the trade deadline couldn't get any crazier. ESPN's Adrian Wojnarowksi just announced the Denver Nuggets have traded Gary Harris, RJ Hampton and a first-round pick to the Magic for Aaron Gordon. The 25-year-old, known for his high flying dunks, has been coming into his own with his playmaking abilities. 
Gary Harris, RJ Hampton and a first-round pick to the Magic for Aaron Gordon, source tells ESPN. https://t.co/VWMUVCokeS

— Adrian Wojnarowski (@wojespn) March 25, 2021
The Arizona alum recorded his first triple-double back in February, something Nikola Jokic would greatly appreciate, showcasing that he's more than just a scorer. He averaged 15 points, 6 rebounds and 4 assists for the Magic this season and can make an instant impact for the Denver Nuggets, who have lost 2 of their last three games. 
Outside of Denver's big three of Jokic, Jamal Murray, and Michael Porter Jr, they've been looking for help elsewhere and haven't seen much production from the rest of their guys. With pickups like Gordon and recently JaVale McGee, their offense and defense will be flowing a lot more freely. 
The Nuggets know they have to get better in the Western Conference. A fifth seed just isn't enough and the former 4th pick in the 2014 draft, will bring the scoring and athleticism they need to make some noise come playoff time. 
Obviously, the trade deadline comes with sadness as players have to lose some of their teammates they've been playing with. Jamal Murray is upset to see both Hampton and Harris get traded. Murray and Harris have been together for 5 years.
😞😞

— Jamal Murray (@BeMore27) March 25, 2021
Wojnarowski also announced Orlando including Gary Clark in the deal, too.