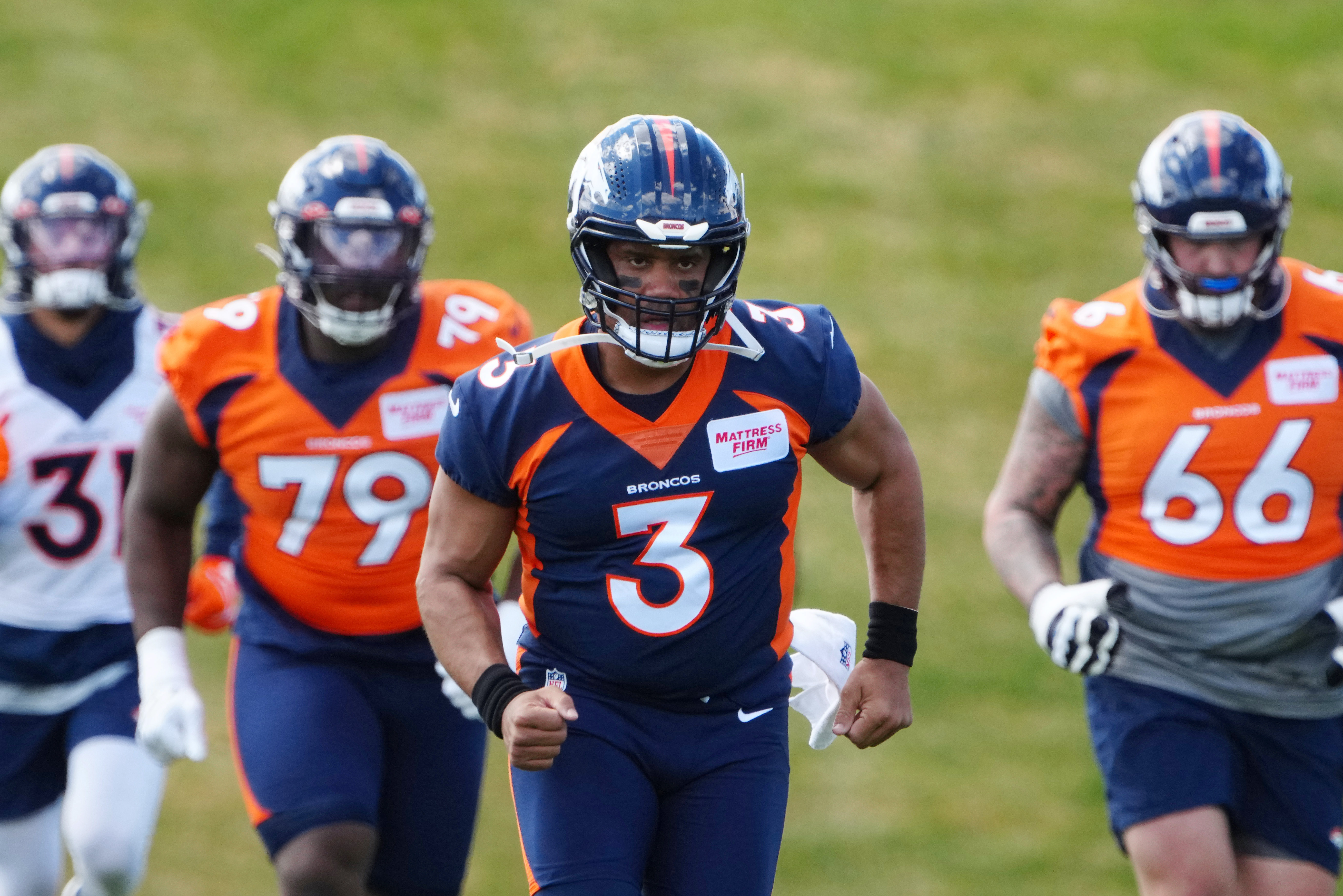 The Denver Broncos have been lauded as some of the biggest winners of the 2022 NFL Offseason by most outlets and analysts, but one well-respected football mind is telling Broncos Country to pump the brakes on their hype train.
Bucky Brooks, a former NFL player and current draft analyst for NFL Network believes the Broncos are still outclassed by their divisional foes.
"I feel like they are at the bottom of the division," Brooks said during an appearance on the NFL Network show, Total Access. "I look at what the Kansas City Chiefs have done, the Chargers and Raiders, and I do not see a more talented team. Yes, Russell Wilson certainly closes the gap at the quarterback position. But the rest of the teams are absolutely loaded. Defensively, they're loaded. Every team we've mentioned in this division has two pass-rushers that can get after it. We talk about the wide receivers and the playmakers — I think if we rank all those positions out, the Broncos would finish at the bottom of the pack in all of those categories. So unless [Wilson] is able to pull a rabbit out of the hat, I just don't see the Broncos closing the gap and being a very competitive, championship-caliber team."
Broncos Country will understandably be uninterested in Brooks' gripes, but he does raise some valid concerns.
Yes, the Broncos did get considerably better this offseason, but so did every other divisional foe. Thanks to Wilson, the Broncos finally have a quarterback, but so does every other divisional foe. Denver has a star-studded roster to surround that quarterback, but so does every other divisional foe.
The AFC West is going to be a bloodbath this season, and one we can't wait to watch.