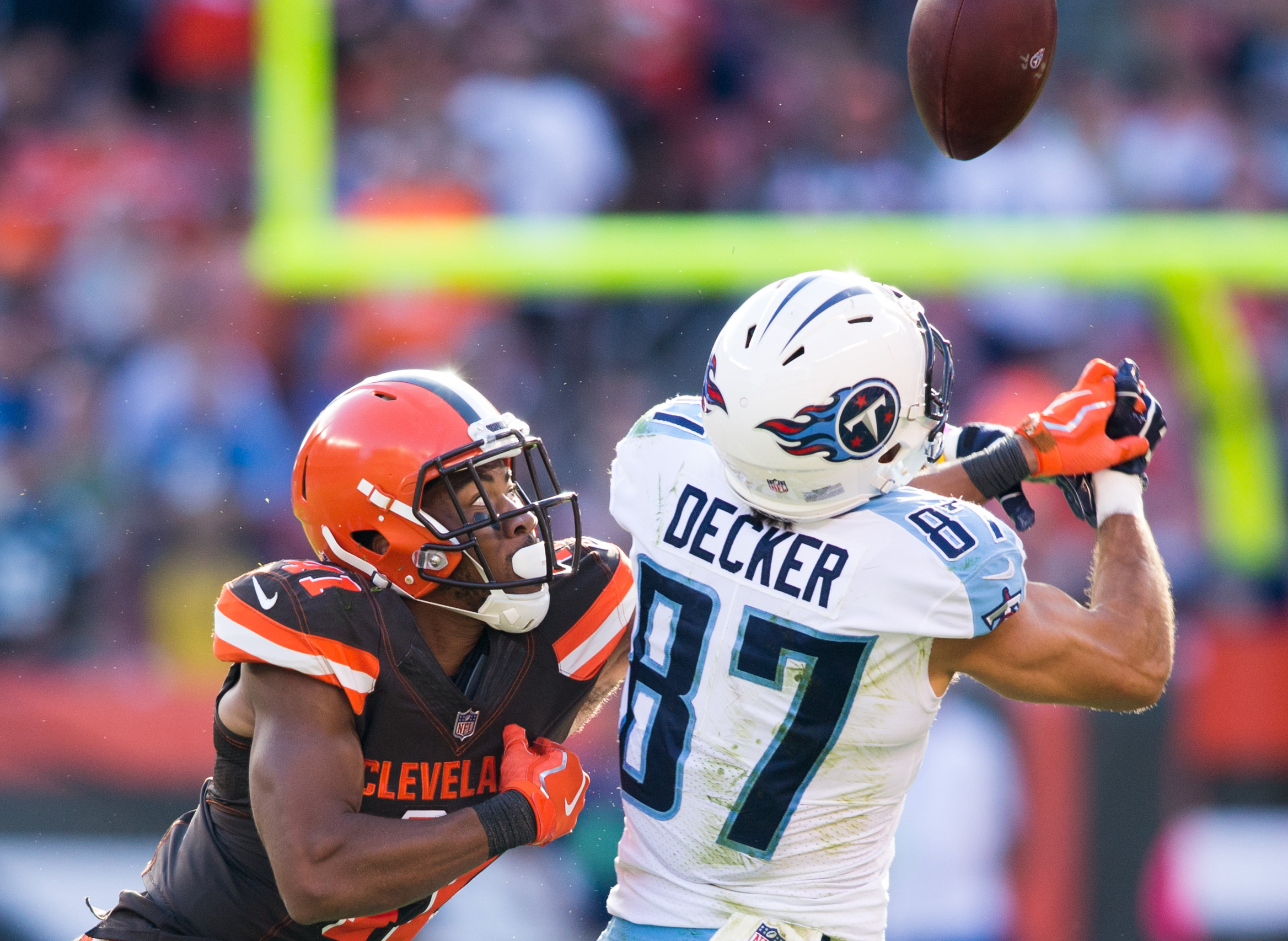 This year's legal tampering period had a lot of well, legal tampering. A funny way of publicly saying 'guys have been talking to teams and vise-versa and they're likely going to sign deals that can't be officially, official, just yet.'
Crazy, right? Now that the legal tampering period is in the rear-view mirror, free-agency has begun and players can sign. But now that they can, who's even available after a chaotic couple days?
The Denver Broncos have shored up quarterback for now with the signing of Case Keenum, and reportedly earlier Wednesday, the Broncos struck a one-year deal with cornerback Tramaine Brock, who is expected to give them depth behind Bradley Roby. Roby is expected to move up to the No. 2 spot in the depth chart, behind Chris Harris Jr., filling the void left by Aqib Talib, who was traded on March 9th.
But with many more holes to fill, the Broncos are expected to be poking around, seeing if they could land more veteran talent to help the team. Here are a couple names the Broncos could look into as free agency progresses.
WR Eric Decker
Remember old friend Eric Decker? After spending three years in New York and a single season in Tennessee, Decker is looking for a new home and would be a perfect slot receiver to slide in the offense. Decker (31) is coming off a year catching 54 passes for 563 yards. He caught only a single touchdown, however his familiarity to the Denver organization could bring back the possession receiver to play the slot once more for Denver.
While playing the same slot-receiver position, Kendall Wright is a much different player from what Decker is, but his youth and .
Wright was a first-round pick in 2012 and at 28-years old, is being down to simply a possession slot-receiver, however he's a solid one and could come at a bargain price. Wright caught 59 passes last year for 614 yards, both major increases from the year prior. With better options around Wright in Denver than what he played with in Tennessee or Chicago, the Broncos may find Wright to be a bargain find, putting up big numbers and solidifying the third-receiver position.
Donte Moncrief might be the gem lying in the grass, just needing a good opportunity to flourish. He flashed that potential in 2015 when he caught 64 passes for 733 yards and six touchdowns. He's a big and fast receiver (6-2, 216lb) with good hands, who never had a stable quarterback position once Andrew Luck went down.
Moncrief ran a 4.40 time in his 40-yard dash at the NFL Combine with a 39.5′ verticle, before being selected in the third-round of the 2014 NFL draft.
With a more stable offensive and competent offensive play-calling from Broncos returning offensive coordinator Bill Musgrave, Moncrief could be destined for success in Denver.
TE Brent Celek
The Broncos would love to shore up their tight-end position and doing so in the savvy veteran and Super Bowl champ Celek, would do that. Celek would bring experience, knowledge and a loved attitude to the Broncos tight-end room that is young and in need of that veteran presence.
The Broncos are not bringing back Virgil Green (Who signed with the Chargers,) leaving Jeff Heuermann (eight career starts) and Austin Traylor (three career starts) and Jake Butt (placed on injured-reserve all rookie year) on the depth chart. To add the veteran would be a boost that younger players on the team can learn from, while having an option that new quarterback Case Keenum can rely upon not only in the receiving game, but also in blocking.
DE Mitch Unrein  – Signed with Tampa Bay
The Broncos could've considered this a cheap option at defensive end with the news of Adam Gotsis. Unrein, who spent the first four years of his career in Denver, along with his collegiate days in Wyoming, could be a favorite to come back to Denver on a cheap deal.
Unrein played in 12 games last year, collecting 25 tackles and 2.5 sacks and has signed with Tampa Bay, whittling down the DE market.