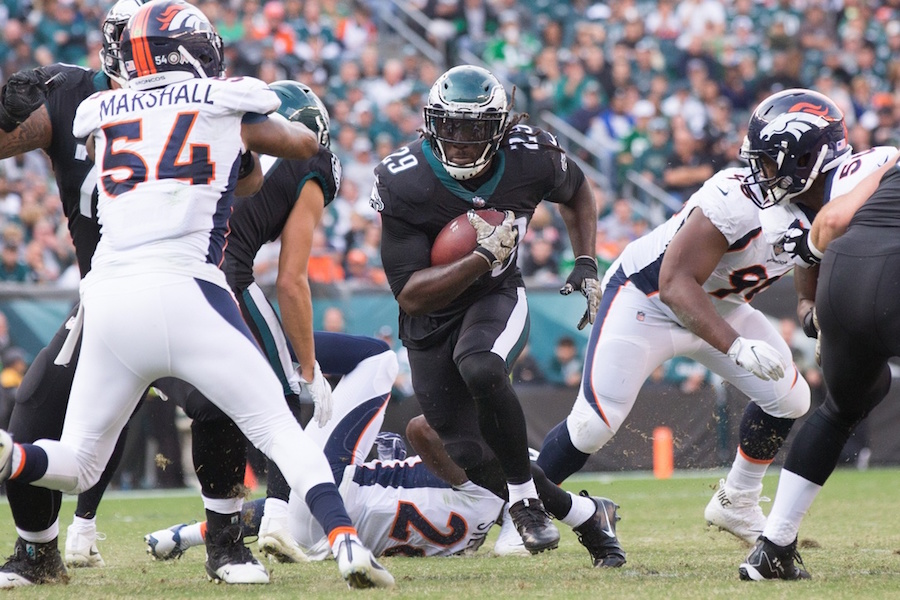 It's tough to find positives in the 2017 season, but after Super Bowl LII on Sunday, there is one that comes to mind: having played both the Super Bowl champion Philadelphia Eagles and the runner-up New England Patriots, the Denver Broncos have a pretty good idea of where they stand as they head into the 2018 season.
The unfortunate part of that reality is that the Broncos didn't play particularly well in either of those contests.
The Broncos got their first run at their Super Bowl competition in Week 9, when the Eagles beat them 51-23 in a game that really wasn't as close as even that score indicated. The blowout marked the most points that the Broncos had allowed in a game since they defeated the Dallas Cowboys 52-48 in October of the 2013 season.
If there was any bright side to that game, it was Von Miller's strip-sack of Super Bowl MVP Nick Foles that linebacker Brandon Marshall turned into a touchdown late in the fourth quarter, but that came after the Eagles had pulled their starters with the game well out of reach, including then-starting quarterback Carson Wentz, who sliced and diced the Broncos' defense for four touchdowns on only 27 passing attempts.
They got their crack at the second half of this year's Super Bowl matchup the following week in primetime against the then-defending champion Patriots, and that game didn't go much better. The Broncos didn't give up 50 points again, but the 41 they did surrender was close enough.
That game started with some promise when the Broncos' defense held Patriots' quarterback Tom Brady to a three-and-out to start the game, but then rookie punt returner Isaiah McKenzie muffed the ensuing punt and the Patriots recovered. The Patriots didn't look back and eventually rolled the Broncos, 41-16.
If the unique opportunity to face the two teams that made up Super Bowl LII in back-to-back weeks taught them anything, it shows them that they have plenty of work to do.
Fortunately for them, they'll have many opportunities over the next few months to gather the pieces they need to rise to the top of the NFL ranks once again, knowing that their would-be competitors were a combined 53 point ahead of the Broncos' pace in 2017.