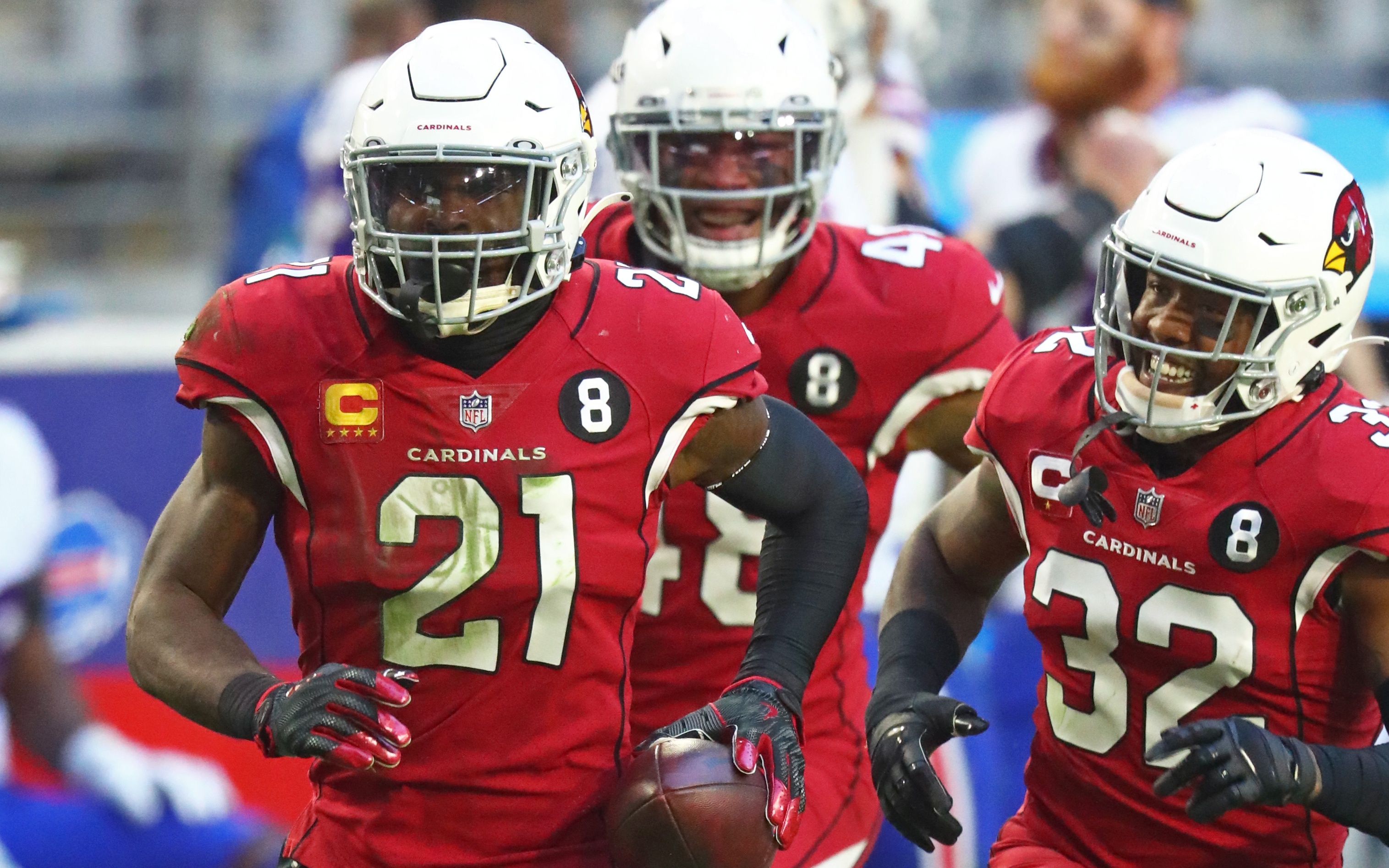 The Denver Broncos offseason finally kicked off yesterday when the team cut ties with veteran cornerback AJ Bouye.
Bouye was brought in last offseason as a plug-and-play corner, picked up for a fourth-round pick by John Elway and the Broncos.
But, Elway is no longer in charge of the team or its personnel decisions, George Paton is. And, either way, considering Bouye's so-so 2020 season which included a PED suspension, cutting him was likely an easy decision to make for the new sheriff in town.
Not only did Bouye's season disappoint, he was an easy cut because his salary was so high. Letting Bouye go means $11.68 million are now added to the Broncos' salary cap for the 2021 season, opening the door for Denver to utilize that money in a variety of ways.
According to Benjamin Allbright, the team wanted to open up salary to re-sign priority free agents Shelby Harris and Justin Simmons. Simmons alone will cost around $15M per year, while Harris is valued around $3M and according to Spotrac, the Broncos are $32.9 million under the cap currently.
Of course, that could change dramatically this offseason. For example, the Broncos can save another $11.8 million in cap space by cutting defensive lineman Jurrell Casey, which they likely will. And the team has options on both Von Miller and Kareem Jackson, the first and third-most expensive contracts on the team, starting Friday.
Simply, the Broncos will have a ton of decisions to make and a great deal of money this offseason to play with, too.
And as far as the cornerback position goes, it was one of the weakest points on the team last year. Yes, Bryce Callahan stepped up and was electric. But, outside of the slot man extraordinaire, Denver struggled at corner, especially when Bouye was injured/suspended. The Broncos need a legitimate starting cornerback, and the answer should be Patrick Peterson.
Ironically, the Broncos could have drafted Peterson way back in 2011, as he was part of the same class as Miller, whom Denver took at No. 2 overall that year. While Miller was the Defensive Rookie of the Year in 2011, Peterson racked up plenty of awards himself including eight straight Pro Bowls and three first-team All-Pros.
Of course, it should be noted he's slumped a bit the last two years, including a PED suspension himself in 2019 which limited him to 10 games played. And even though Pro Football Focus gave him the lowest grade of his career in 2020 (55.2) they call him the 12th-best free agent in all of football this offseason.
The analytics website acknowledges Peterson has played more coverage snaps than anyone since 2011, often against the opposing team's top receiver. And even during his "down" years the last two seasons, Peterson has racked up five interceptions combined, defensed 15 passes, added a forced fumble and a sack. Basically, he's an all-around good-to-great corner the Broncos could start opposite of second-year corner Michael Ojemudia.
Then, Ojemudia won't have to face the No. 1 receiver while he continues to grow into what the Broncos have to hope is a longtime corner piece of the defense.
As for Peterson, there may be a bidding war for his services. However, Spotrac values him as a $10.4 million per year cornerback compared to others around the same age and experience. If Denver could sign him to a two-year, $20 million deal, they'd cement that side of the defense for the short term and then could reevaluate in two seasons.
Re-signing Simmons is the priority, and if they're able to do so while also signing Peterson, the Broncos would enjoy one of the best secondaries in the NFL in 2021. Considering they face Patrick Mahomes, Justin Herbert and Derek Carr six times a year — and how tilted the game is in favor of passing — possessing all those playmakers will help the Broncos win games immediately.