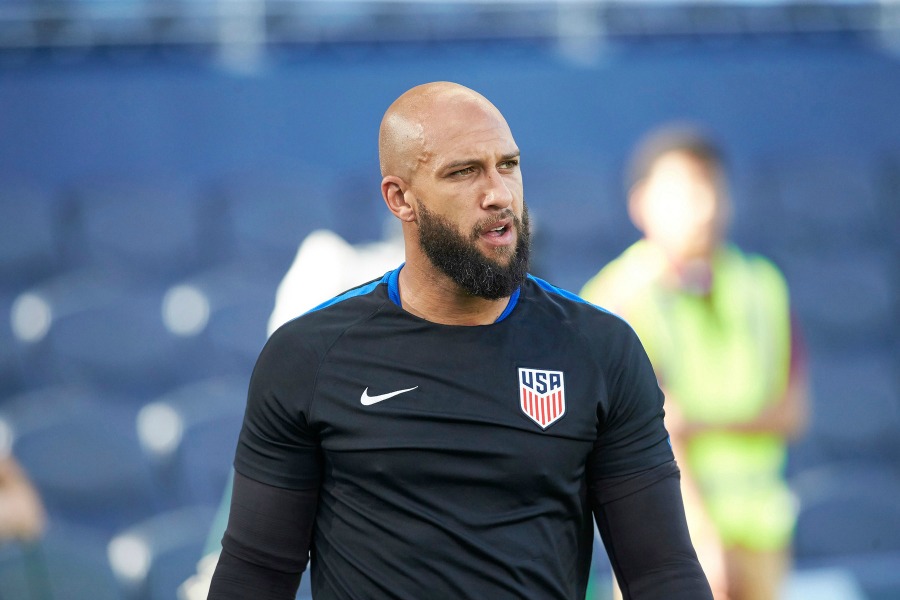 The U.S. men's national soccer team announced its 24-man roster for the upcoming World Cup Qualifiers, and Colorado Rapids goalkeeper Tim Howard made the cut. He'll join Brad Guzan and Nick Rimando as the keepers for the U.S.
There was speculation that Howard wouldn't recover from his groin injury in time to claim a roster spot for the games against Panama and Honduras. Undoubtedly, his performance against the New York Red Bulls on March 11, which earned him a nod for MLS Team of the Week, played a role in new USMNT head coach Bruce Arena's decision to offer him a valuable roster spot. It was Howard's first action since his injury.
Howard playing for the USMNT may bring up painful memories for Rapids fans. It was only four months ago that Howard went to fulfill his duties as the keeper for the U.S. and returned with a fracture of the right adductor longs that kept him out of the Western Conference Finals.
In February, Arena said that Guzan is considered a strong candidate for the No. 1 spot at keeper. That was before he knew that Howard may be available. It looks very much to be an open competition at the keeper position. One of the knocks against Guzan is that he's not seeing regular playing time with the Premiere League side Middlesbrough. The only knock against Howard is his recent injury.
Howard had regained status as No. 1 keeper over Guzan prior to his injury. He then played against Mexico in the World Cup Qualifiers, where he suffered his injury. Guzman finished the game against Mexico, then again was in net against Costa Rica, where the U.S. lost 4-0.
The USMNT plays Honduras in San Jose on March 24, and then take on Panama in Panama City on March 28.