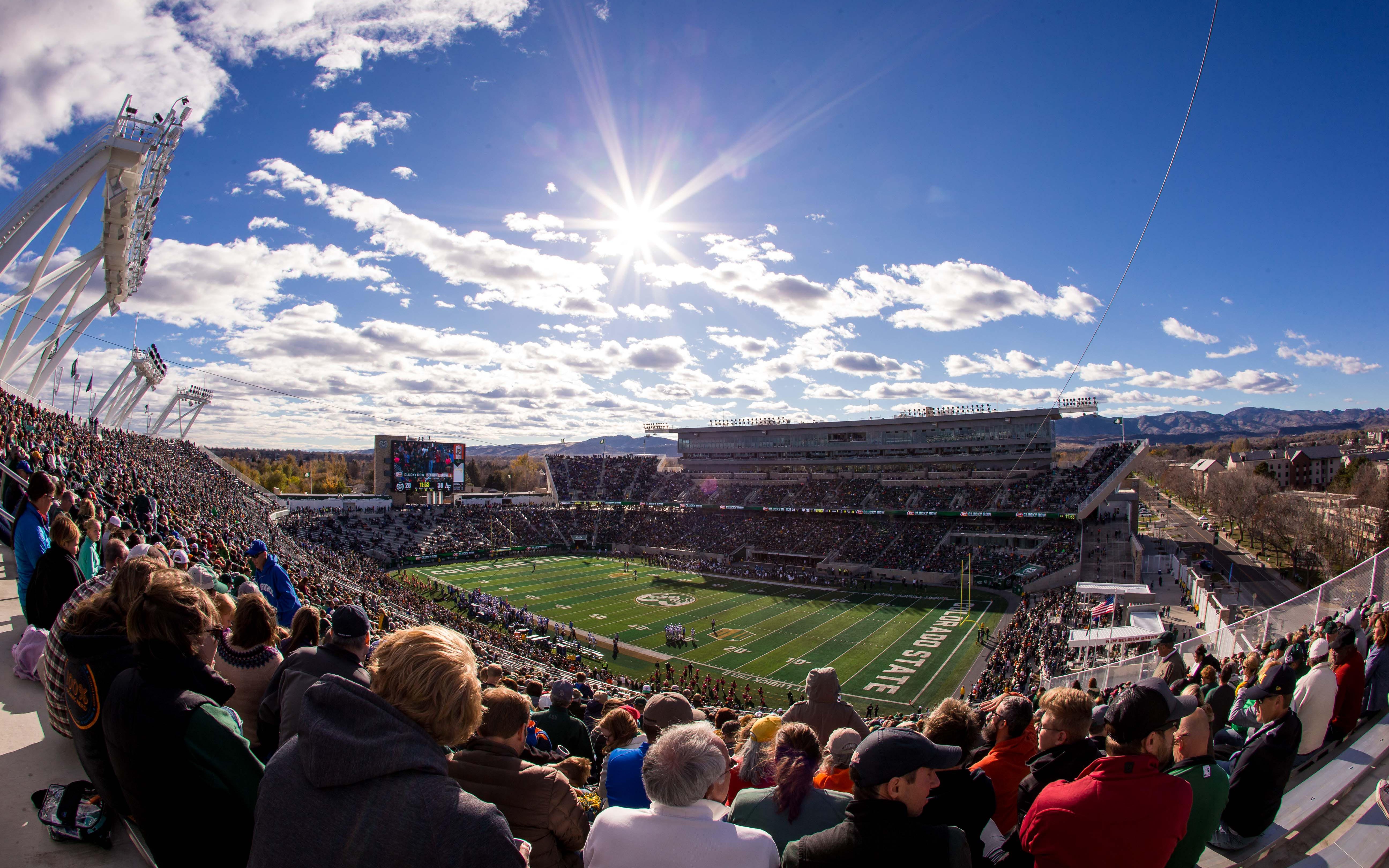 What's in a name?
A lot, actually.
After playing their entire first season without a naming rights partner, Colorado State football and their on-campus stadium have finally paired with a great, Colorado company in the Public Service Credit Union. That was announced on April 19, and the Credit Union has revamped and rebranded themselves as Canvas Credit Union.
Meaning, Colorado State football will now be playing at Sonny Lubick Field at Canvas Stadium starting in 2018, per a release from the school.
"We congratulate our great partners on their new name and corporate identity," Colorado State AD Joe Parker said via that release. "We are thankful for the partnership we share with Todd Marksberry and the Canvas Credit Union family, which includes the naming of our spectacular on-campus stadium, and we are excited to join in announcing the name Canvas Stadium to the public today. The alignment of the mission of both Colorado State University and Canvas Credit Union to serve people and enhance their lives could not be more appropriate.
"The name Canvas Stadium provides the perfect reference for one of the nation's newest and best collegiate stadiums, fully committed to serving our students, faculty and staff, alumni, community and fans. We are honored that one of Colorado's premier organizations is sharing its name with us," Parker finished.
In 2017, the first year of the on-campus stadium, Colorado State's football attendance jumped and incredible 16 percent from 2016, the last year of Hughes Stadium. For CSU, their 192,369 fans (32,062 per game) was a new attendance record for a single season.
The total naming rights deal, between Canvas Credit Union and the $20 million to name the field after Sonny Lubick, comes to $57 million, which is the second-most in the NCAAs for stadium naming rights partnerships.
Listen to Joe Parker talk about that attendance record in Episode 92 of the CSU Rams Cast. He also talks about listening to fans and their desire for mid-afternoon kickoffs and much more.
Also, be sure to check out Justin Michael and Ryan Greene's video tour of the new stadium: