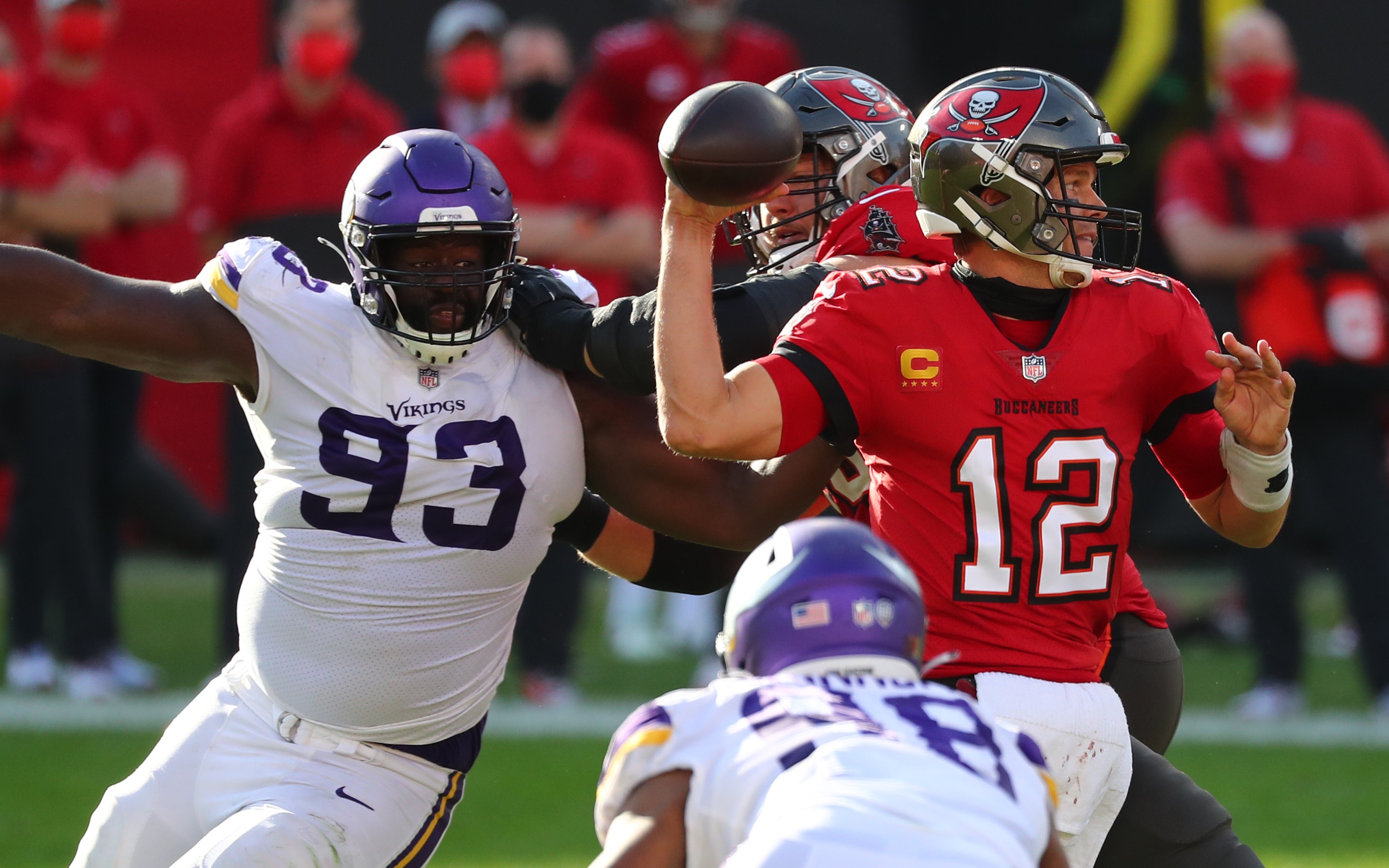 George Paton knows the Minnesota Vikings, and he just signed a second player from his former team to the Denver Broncos.
Shamar Stephen, a seven-year veteran, was signed by the Broncos on Tuesday, joining running back Mike Boone in the Mile High City.
Stephen is a 6'5″ and 309-pound behemoth of a man who will provide depth along Denver's defensive front. He's a hole-plugger who struggles to get pressure on quarterbacks but does keep combo blockers from advancing to the second level. That will mean freeing up the playmaking abilities of young linebacker Alexander Johnson.
"First and foremost, George is a great guy," Stephen said Wednesday of Paton and rejoining him. "I had him when I was in Minnesota. I think it was everything together. I played against Vic [Fangio] when he was in Chicago, so I'm familiar with his defense. Coach Kollar [is a] good coach. Heard a lot of great things about him."
Stephen will be a valuable depth addition to Denver's defensive front as they look to get back to the playoffs for the first time since 2015 while being led by what could be a top-5 or better defense.
"We have a real good chance to be dominant defense. There's a lot of talent to go around and the draft hasn't come yet. The depth looks very good, the players look very good," Stephen explained. "I just want to be an aid in that and be part of a winning team and help these guys in the playoffs and hopefully a Super Bowl."
Last year, Stephen racked up 34 tackles and half a sack, and in 2019 he was able to record one sack with three passes batted down at the line. Now that he's teaming up with Shelby Harris, a master at batting the football down, we could see Stephen contributing in that area again in 2021.
He earned a 61.7 overall grade by Pro Football Focus, making him the 69th-best interior defender, while Pro Football Impact said he was 40th in terms of DT impact ratings last year.
And, after signing the depth defensive lineman, the Broncos still have $29.2 million of cap space, which puts them at second-most in the NFL behind only the Jacksonville Jaguars ($40.9M). About $10.3M of Denver's current cap space will go to drafted players, so Denver really has closer to $20M to play with. But, John Elway and Co. rolled over $17.8M last year to this season, and Paton may look to do the same going into 2022.