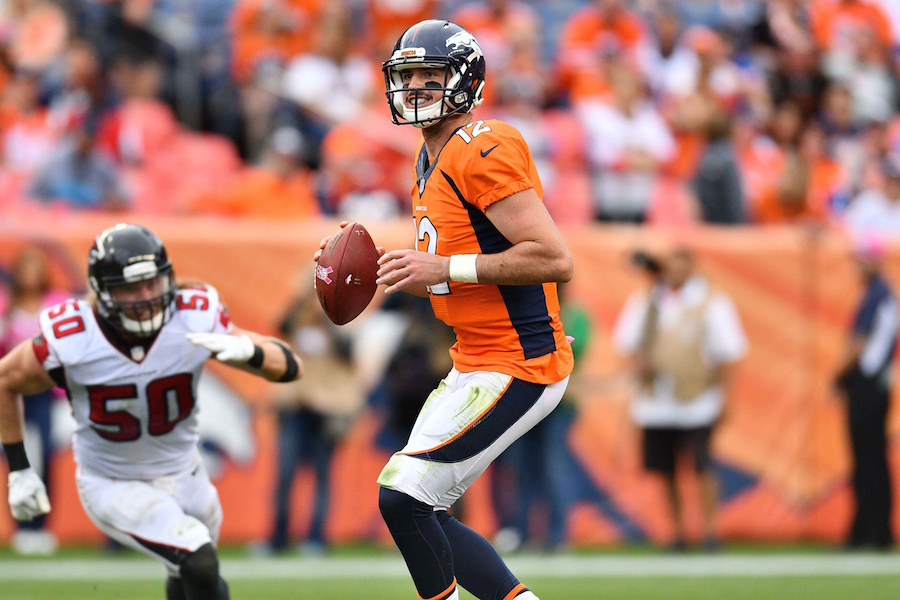 Admiring the young arms this weekend at Sports Authority Field at Mile High will be Leigh Steinberg, the agent for both Patrick Mahomes II and Paxton Lynch. Steinberg says that Lynch hasn't been given a fair shake when it comes to the criticism the second-year signal-caller has received.
In an interview with Gil Whiteley and Mark Jackson of Mile High Sports AM 1340 | FM 104.7, Steinberg notes Lynch's limited chances to play and says that's why he can't be written off.
"For Paxton, I think people have to realize that he has never had a series of games to get him into a rhythm," Steinberg said. "People who are ready to conclude that Paxton Lynch simply can't make it in the NFL are looking at such an incomplete measure. Give Paxton Lynch a year in which you've named him the starter, designed an offense around him and then we'll see what it looks like… I believe he can be a quality quarterback in the NFL."
Click here to listen to the full interview with Leigh Steinberg, including what he had to say about the match-up between Lynch and Mahomes, or listen to the podcast below.
Catch Anything's Possible with Gil Whiteley and Mark Jackson every weekday from 11a-1p on Mile High Sports AM 1340 | FM 104.7 or stream live any time for the best local coverage of Colorado sports from Denver's biggest sports talk lineup. Download the all-new free Mile High Sports Radio mobile app for Apple or Android.