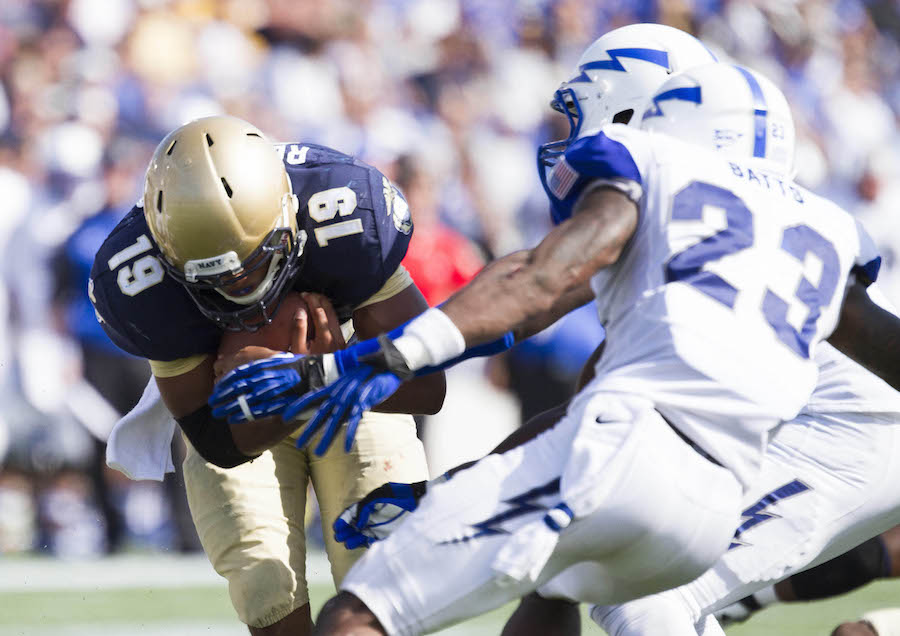 College football is stepping into high gear as both Colorado and Colorado State begin conference play this weekend and Air Force faces a military foe in Navy. But only two of these games are on our radar as must-watch football for the first weekend in October.
Who else makes the cut? You'll have to read on to find out.
No.3 – Air Force @ Navy
While Army–Navy is the traditional service academy football rivalry, Navy–Air Force is a much better contest. http://t.co/W30RdxhF7C

— Task & Purpose (@TaskandPurpose) October 2, 2015
Task & Purpose may need to educate the greater pubic, but football fans in Colorado know that Navy is always the biggest task in securing the Commander in Chief's Trophy for the cadets of the Air Force Academy.
Air Force opens its quest to keep the Trophy in Colorado Springs for a third straight year against an undefeated Midshipmen squad in Annapolis. The Zoomies' only loss was a tightly contested 35-21 loss at No. 2 Michigan State, so this one sets up to be a doozie.
Last year's contest was decided by one point in overtime and Navy will be looking to settle that score with a home win. The game is on CBS Sports Net at 1:30 p.m. MDT.
No. 2 – A matchup of two top-5 prep squads