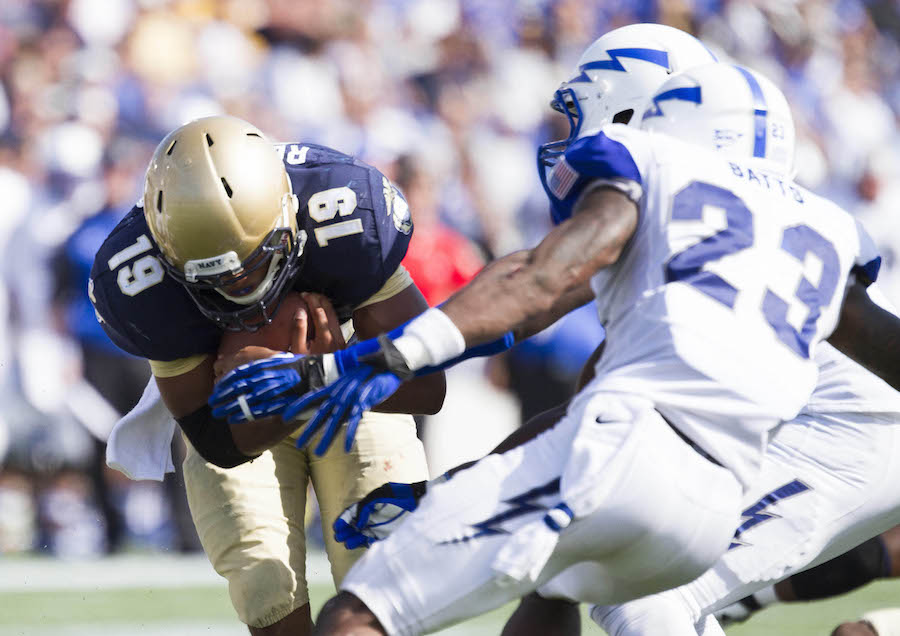 Air Force football announced Thursday that their 2016 date with New Mexico will take place at Cotton Bowl Stadium in Dallas, Texas.
The last time the Falcons were in that stadium you were probably more likely to hear Elvis Presley or Ella Fitzgerald blaring over the stadium speakers than Katy Perry. That day, the Falcons played TCU to a 0-0 tie in their first-ever bowl appearance. Here are some (silent) highlights from that game in 1959:
Hopefully next year's game will provide fans with a little more excitement from an offensive perspective.
Air Force athletic director Jim Knowlton discussed recruiting in Texas as well as the connection to the military community as reasons for the 2016 Cotton Bowl Stadium appearance. The Falcons' current roster includes 18 athletes from the state of Texas.
The game was originally scheduled to be played in Colorado Springs at Falcon Stadium.
---
Calvin Jouard is a Mile High Sports Intern and a student at the University of Denver
---