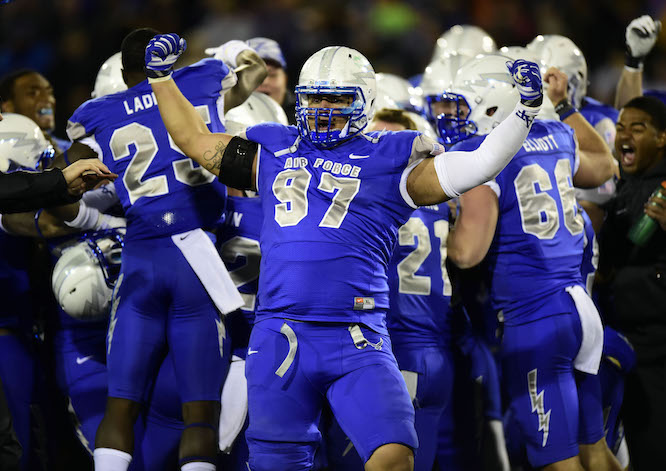 Air Force football, arguably the best college team in the state, announced in late September that it will be making stadium upgrades after the season, having received a $5 million donation from an anonymous donor.
Looks like we'll be seeing some changes to Falcon Stadium! http://t.co/IIMSVzukH4 #USAFA #youracademy pic.twitter.com/ntIz1MjiMg

— USAFA (Official) (@AF_Academy) September 24, 2015
Renovation plans include seating enhancements, a new scoreboard and video board as well as improvements to team locker rooms.
No major additions to the stadium have been made since its completion more than 50 years ago, according to the Air Force Athletics official site.
The Falcons host winless Wyoming on Saturday hoping to snap a two-game losing streak at the hands of then-No. 2 Michigan State and service academy rival Navy.
---
Calvin Jouard is a Mile High Sports intern and a student at the University of Denver
---